Wednesday's forecast maximum of -13F at Aurora, Illinois would be the coldest afternoon on record there.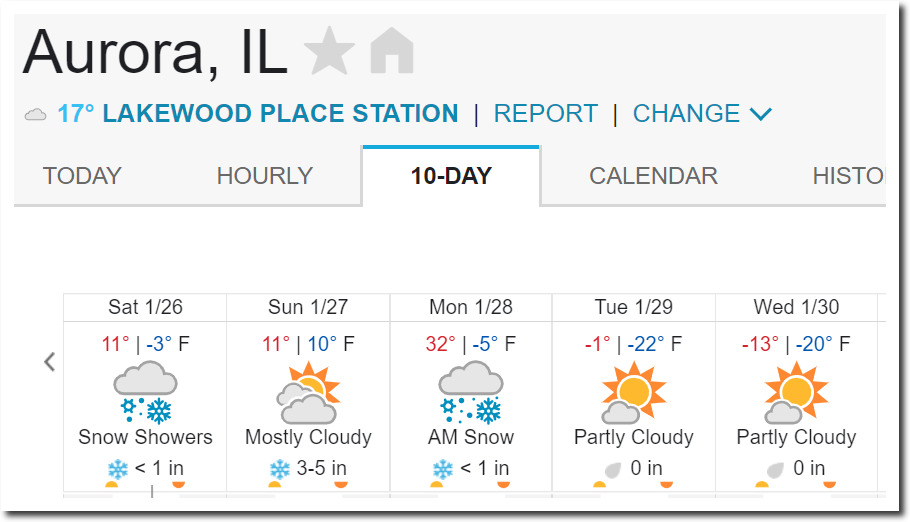 Aurora, IL 10-Day Forecast | Weather Underground
Aurora has had forty-three days since 1895 which didn't make it above 0F, and four days which never made it above -10F.  The coldest afternoon on record was -12F on Christmas Eve 1983.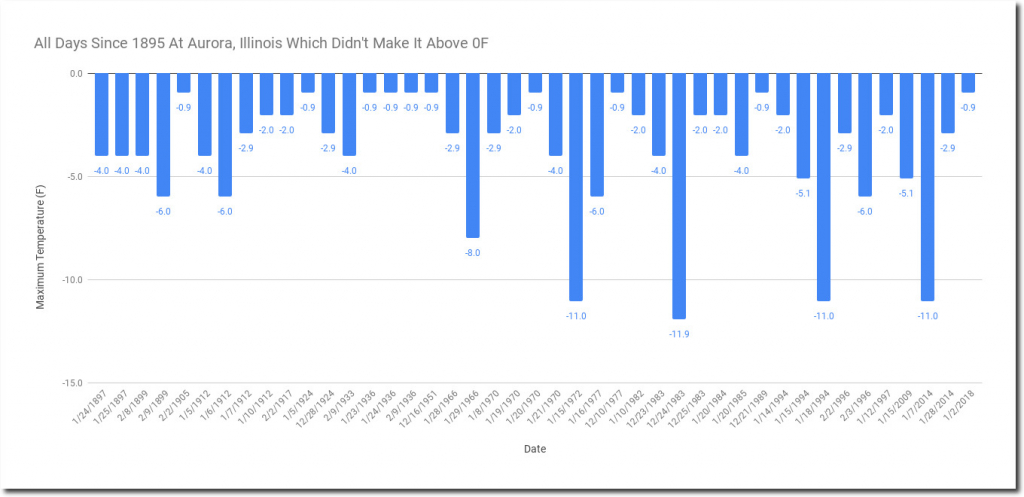 According to Ventusky, Aurora will only make it up to -20F on Wednesday.
Ventusky – Wind, Rain and Temperature Maps
Climate experts want to save the people of Aurora, Illinois from imaginary overheating in 100 years, by cutting off their fuel supply and freezing them to death now.