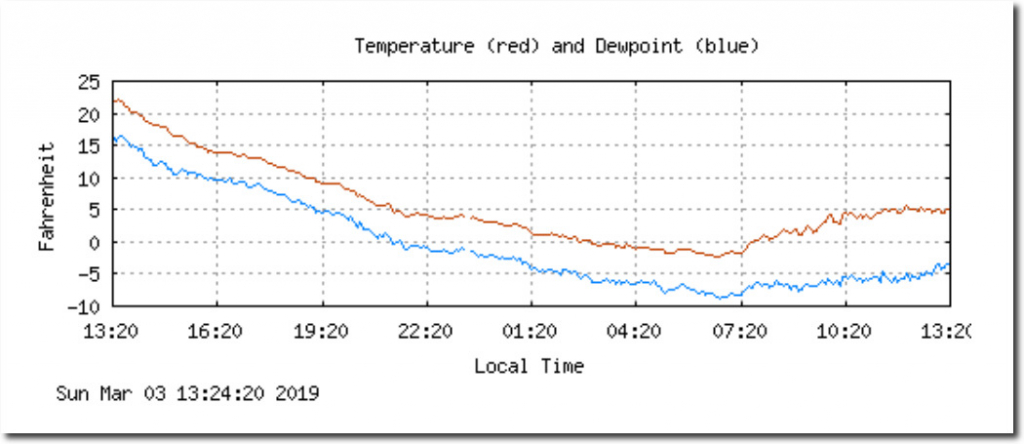 NCAR Foothills Lab Weather (english, 5-minute)
It is unlikely that we will get much above 5F this afternoon in Boulder, CO, which will obliterate our previous springtime afternoon cold record of 11F on March 10, 1932. Boulder has had 26 spring days since 1895 which failed to reach 20F.
Next Sunday I will be hiking in the Sonoran Desert in 70 degree weather. This frightens me, because climate experts say two degrees warming is fatal to all life on Earth.