Record weather events peaked in the US in the 1930s, and then there was another peak around the time when Hansen gave his 1988 testimony to Congress, but there has been no long-term trend.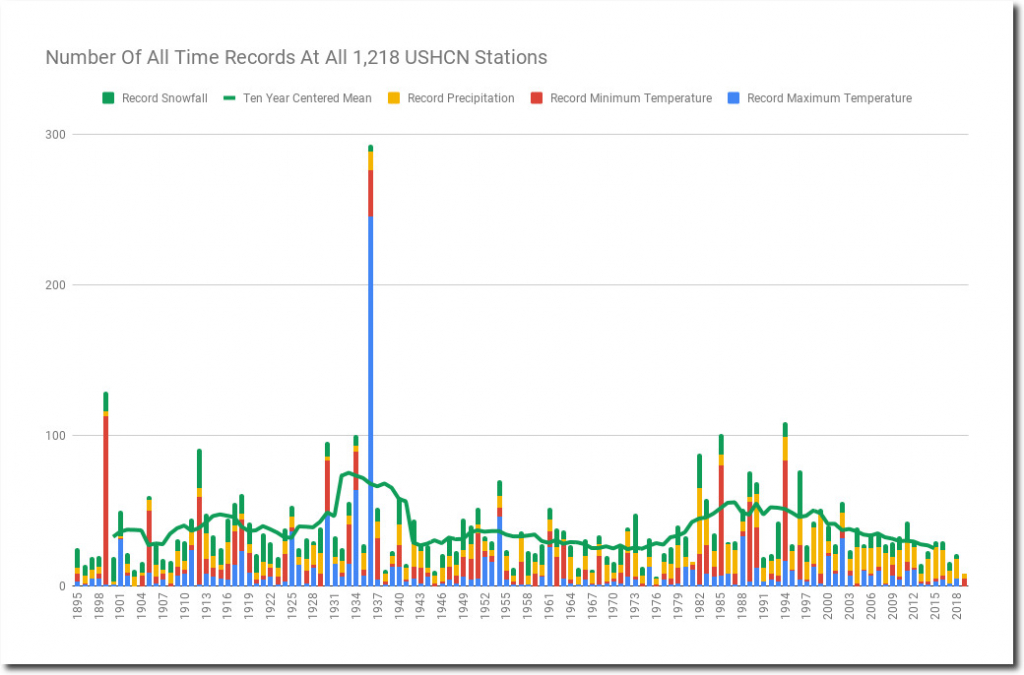 Record heat peaked in the 1930s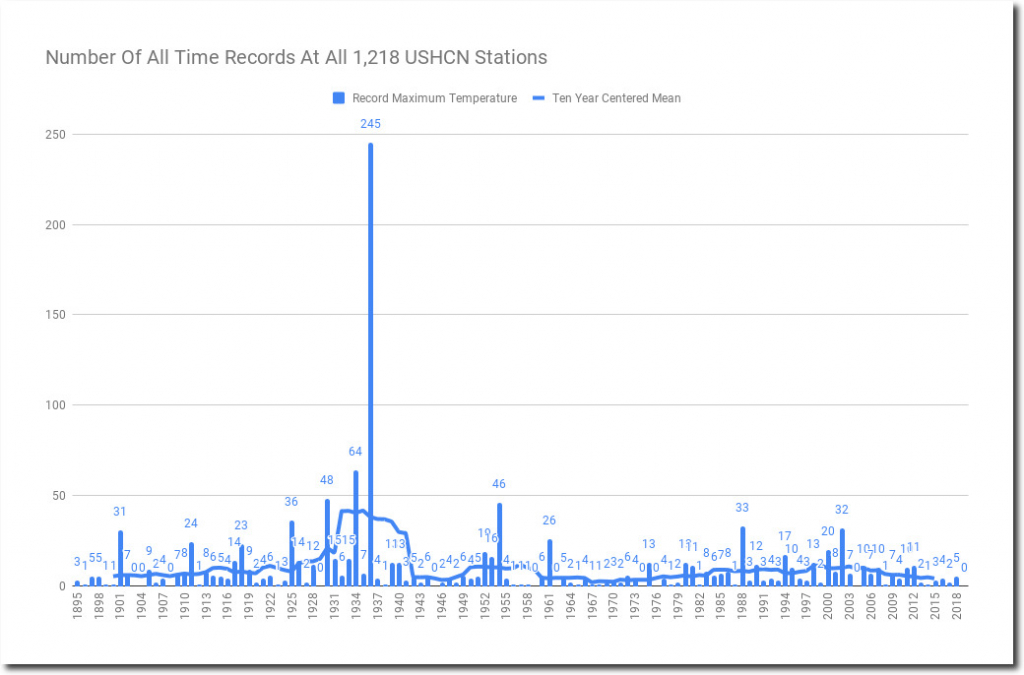 Record cold had several peaks, most recently the 1980s and 1990s.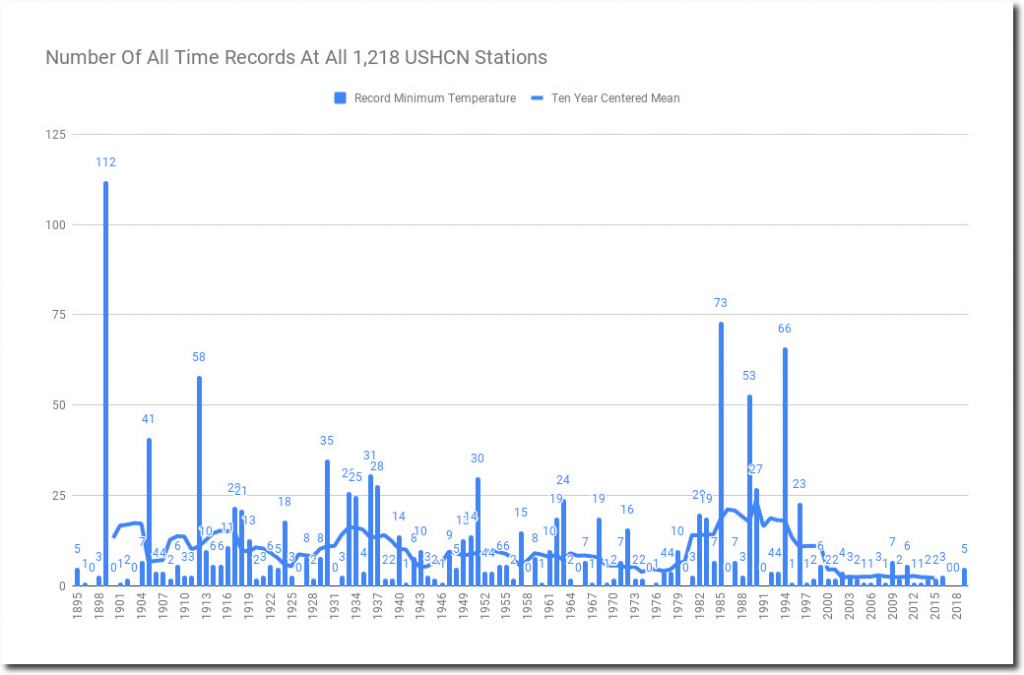 Rainfall records have increased, with the peak year being 1982.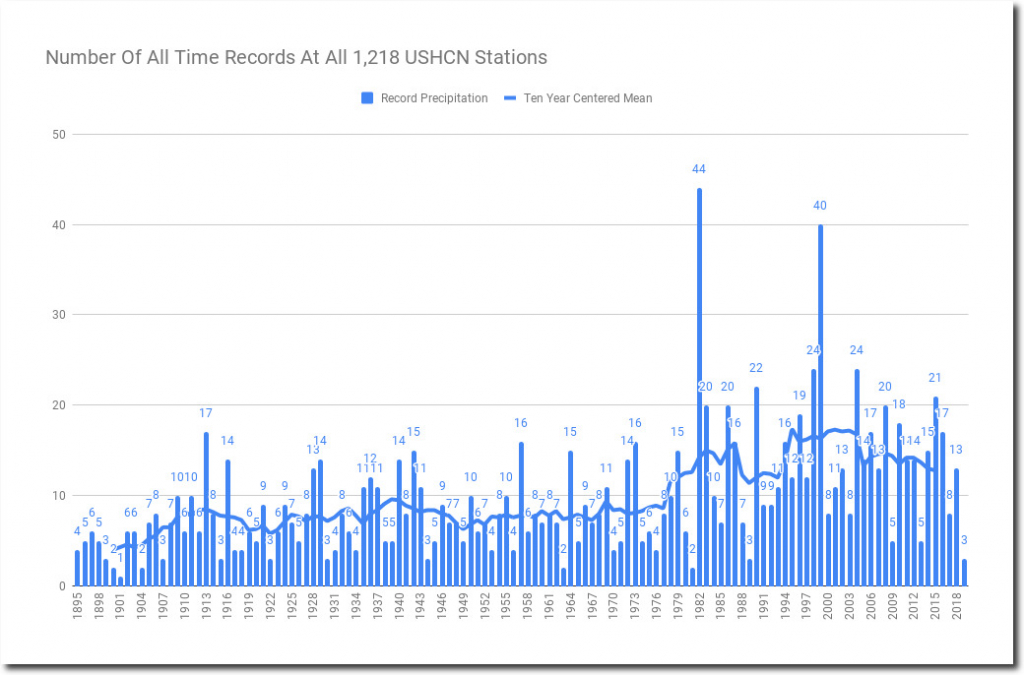 Snowfall records don't show much of a trend, with the peak year being 1996.