The Capital Weather Gang is shocked that April is hot in Vietnam (at latitude 10N.)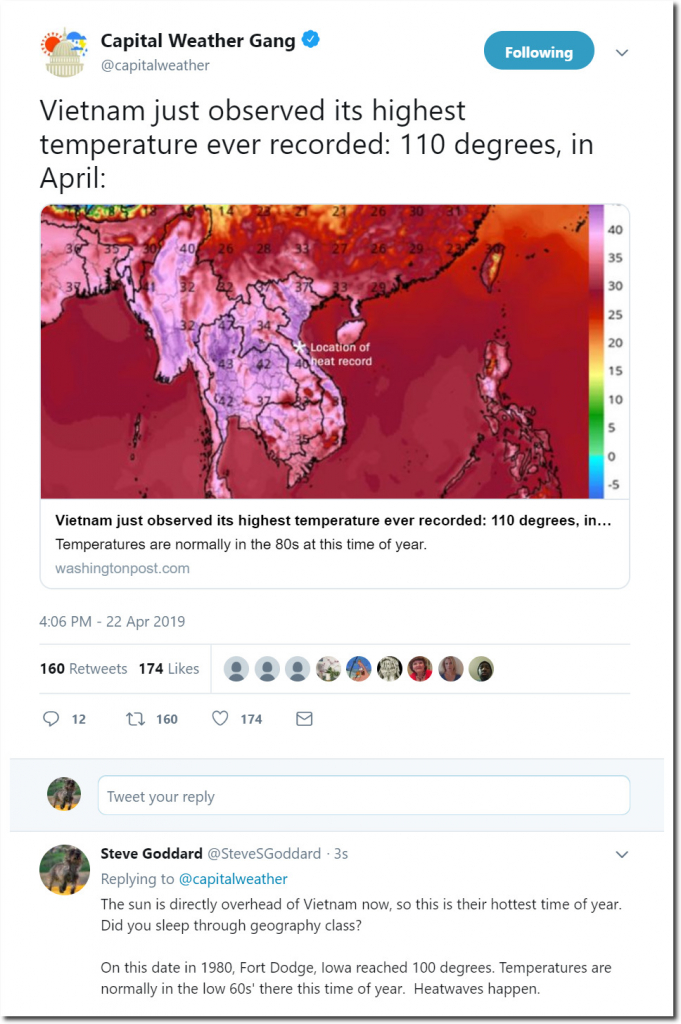 Did you sleep through geography class? 
Peak temperatures occur in April in Vietnam.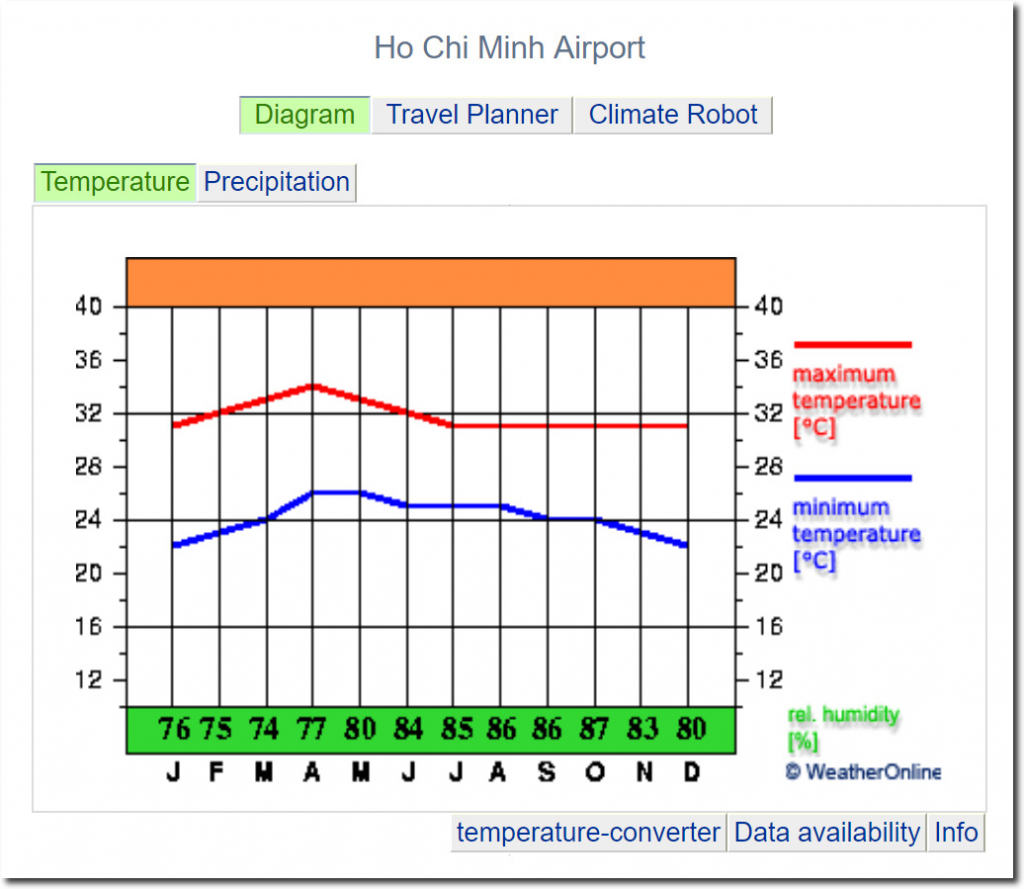 climate – Graph – Ho Chi Minh Vietnam – WeatherOnline
Vietnam was over 110 degrees in 1982, 1983, 1984 and 1996.  Their hottest temperature was 116 degrees on June 22, 1984.  On April 25, 1983, Vietnam reached 111 degrees.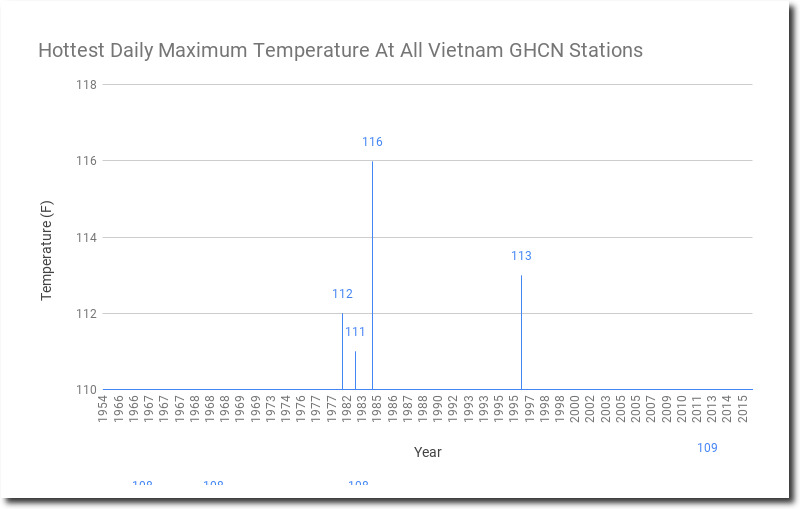 The frequency of 100 degree days peaked fifty years ago in Vietnam, in 1968 and 1969 – during the Vietnam War.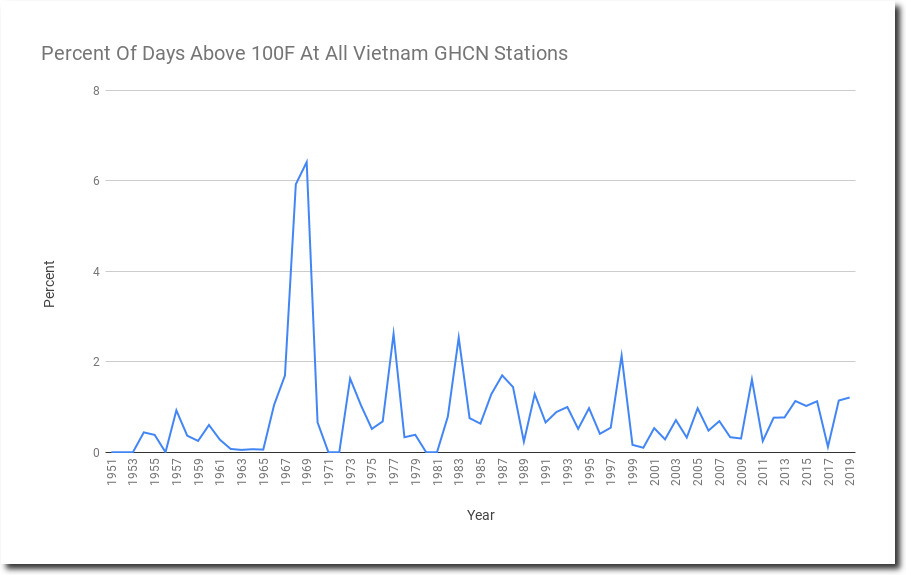 Capital Weather Gang got everything wrong in this article.  Will they retract?