The Capital Weather Gang says Greenland is baking.
Greenland is baking, too. In fact, its summer melt season has already begun — more than a month ahead of schedule.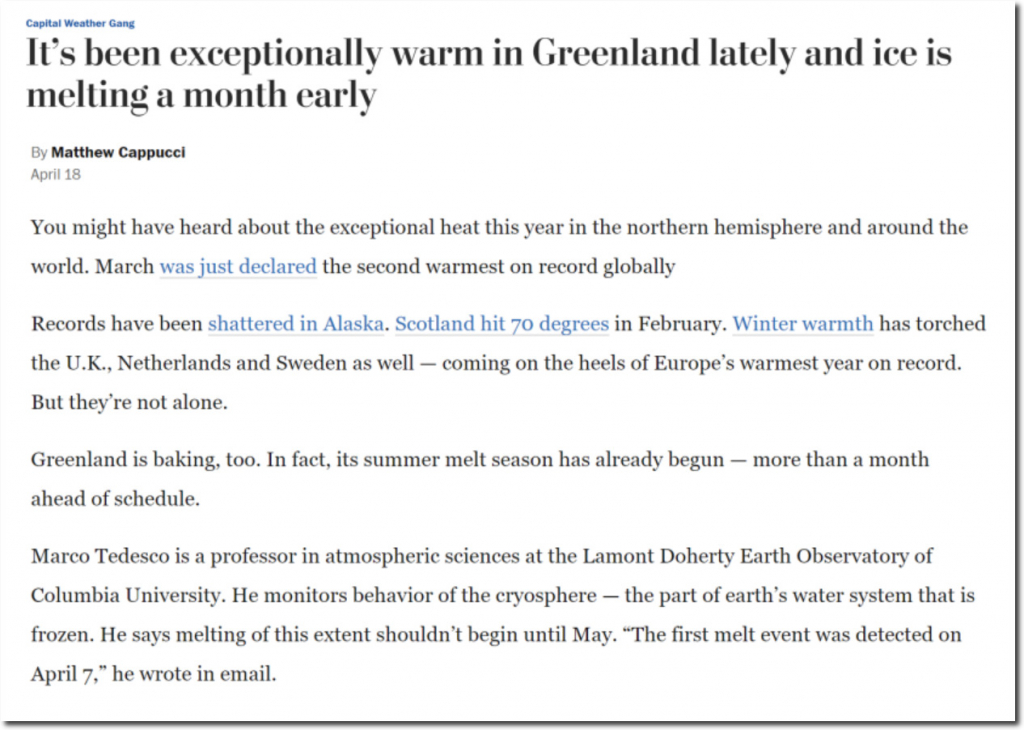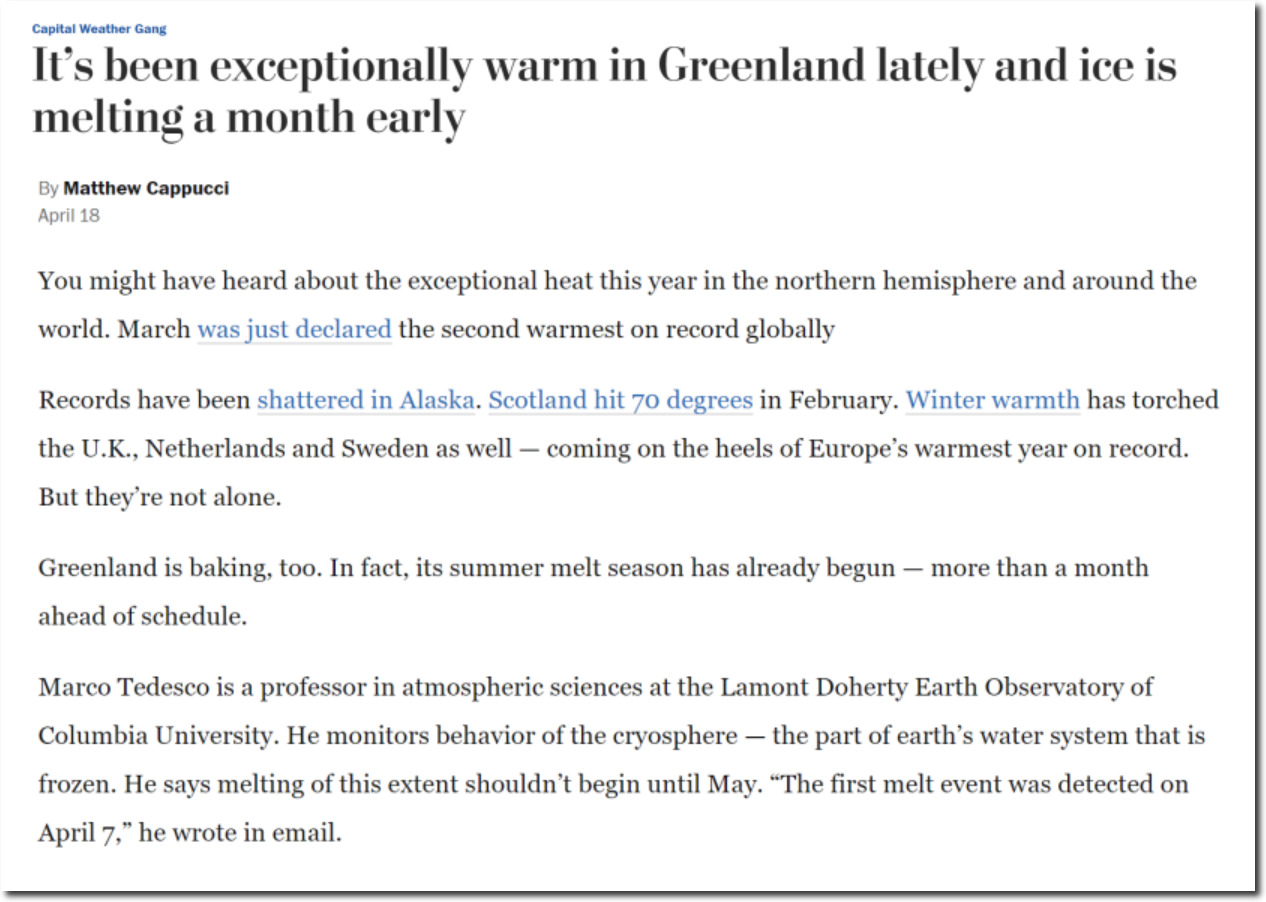 It's been exceptionally warm in Greenland lately and ice is melting a month early – The Washington Post
Temperatures in Greenland so far this year have been coldest since 1995, and 18th coldest since 1885..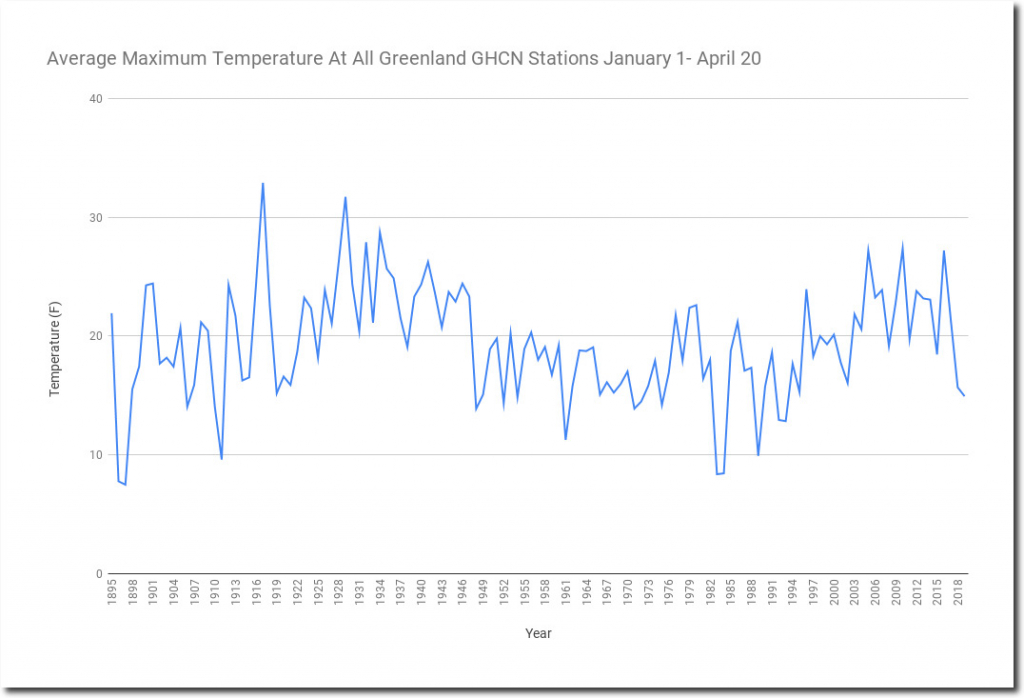 It is currently -32C in the interior of Greenland.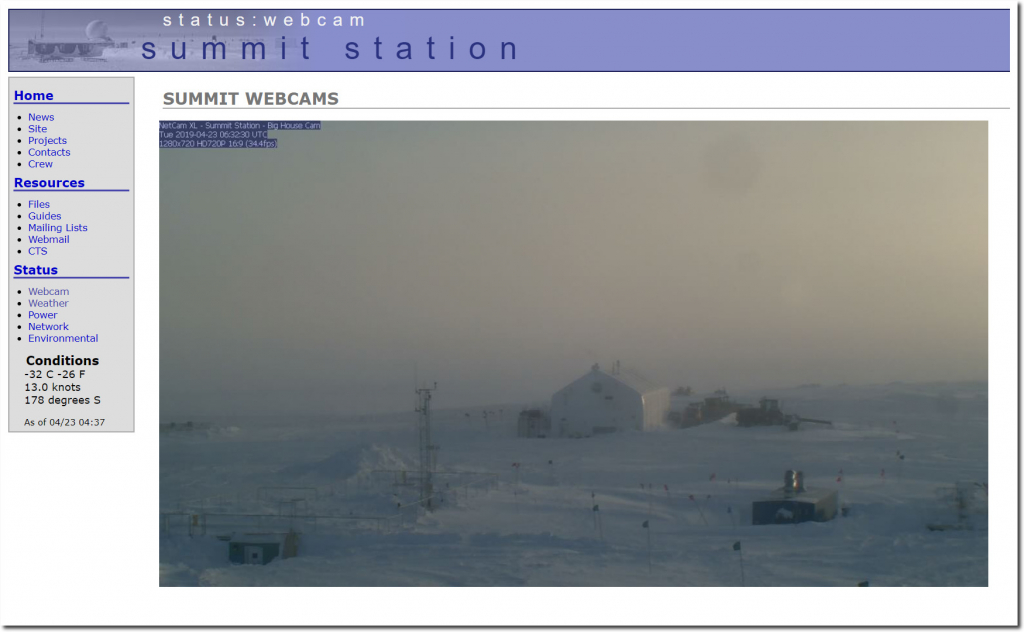 It has been very cold there.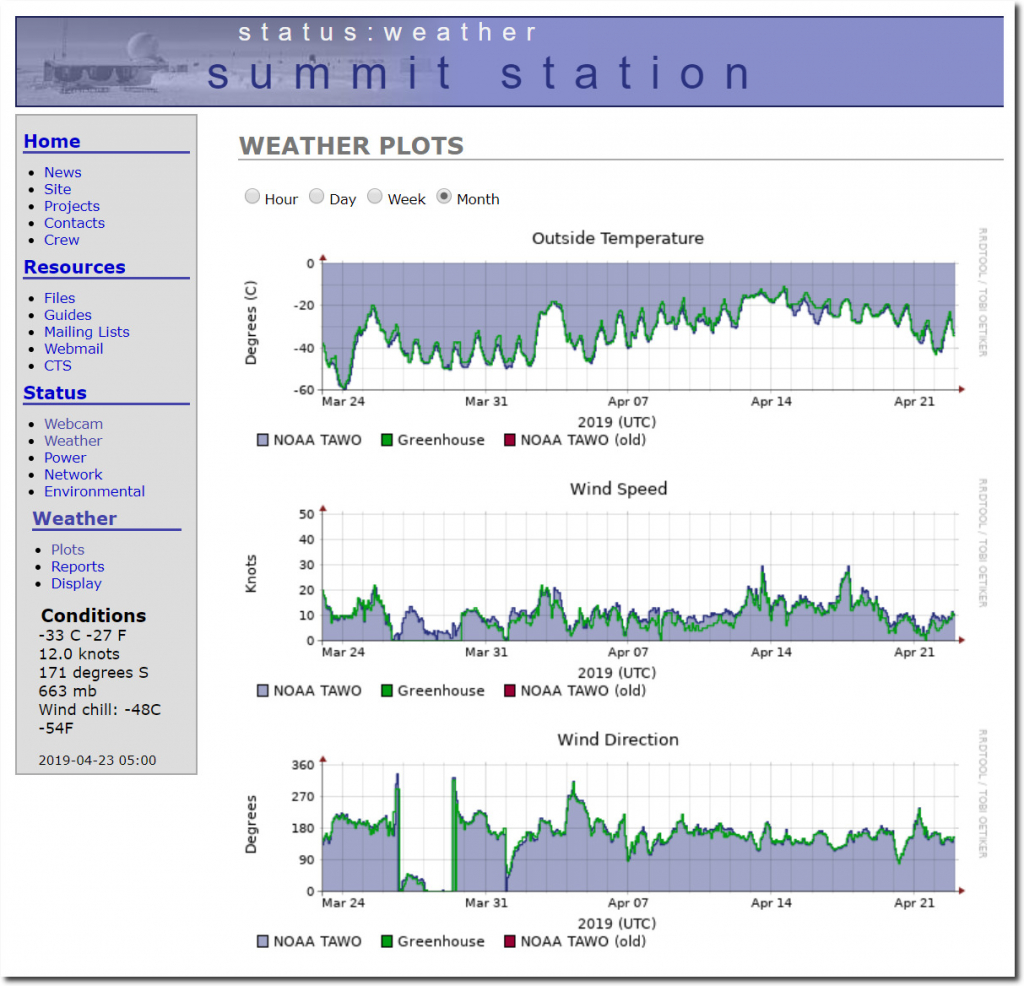 There has been close to zero melt in Greenland this year.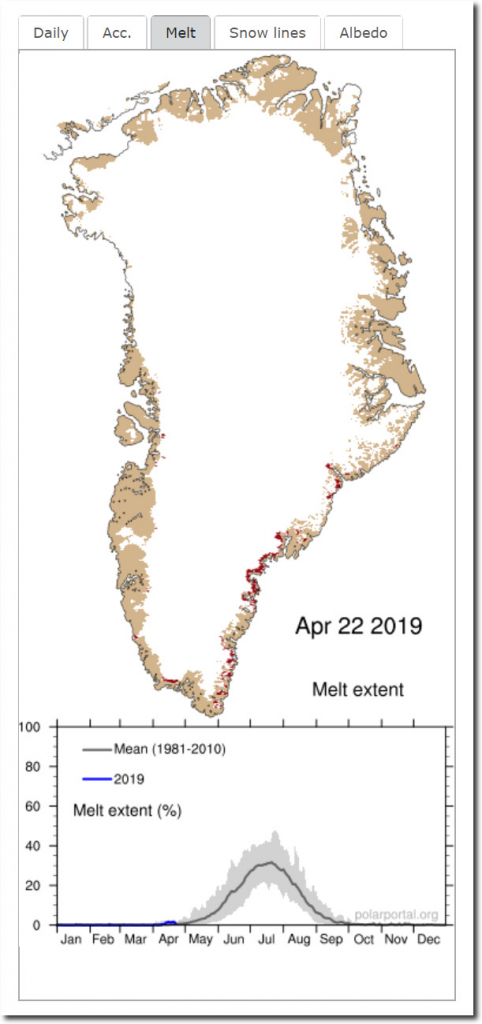 Surface Conditions: Polar Portal
Temperatures are dropping rapidly in Greenland, with last year being the coldest year since 1989.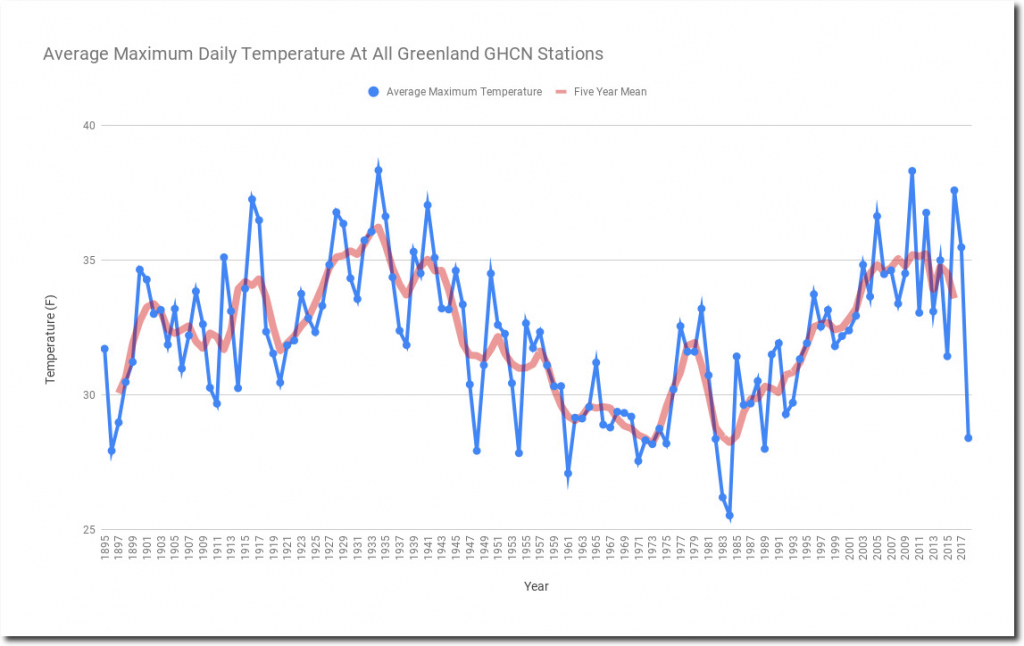 Last summer was the third coolest on record in Greenland, with only 7% of days last year above 50F.  Yet climate experts continue to claim that Greenland is melting down.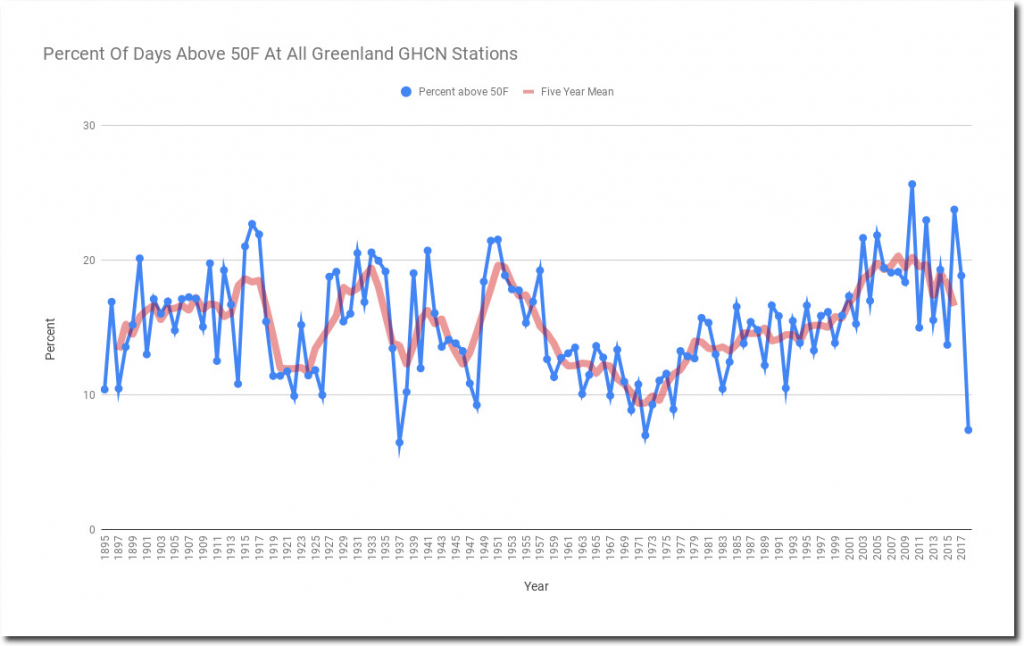 Last summer Danmarkshavn, Greenland never got above 51 degrees.  Their coolest summer since 1983, when skies were obscured by dust from the eruption of El Chichon.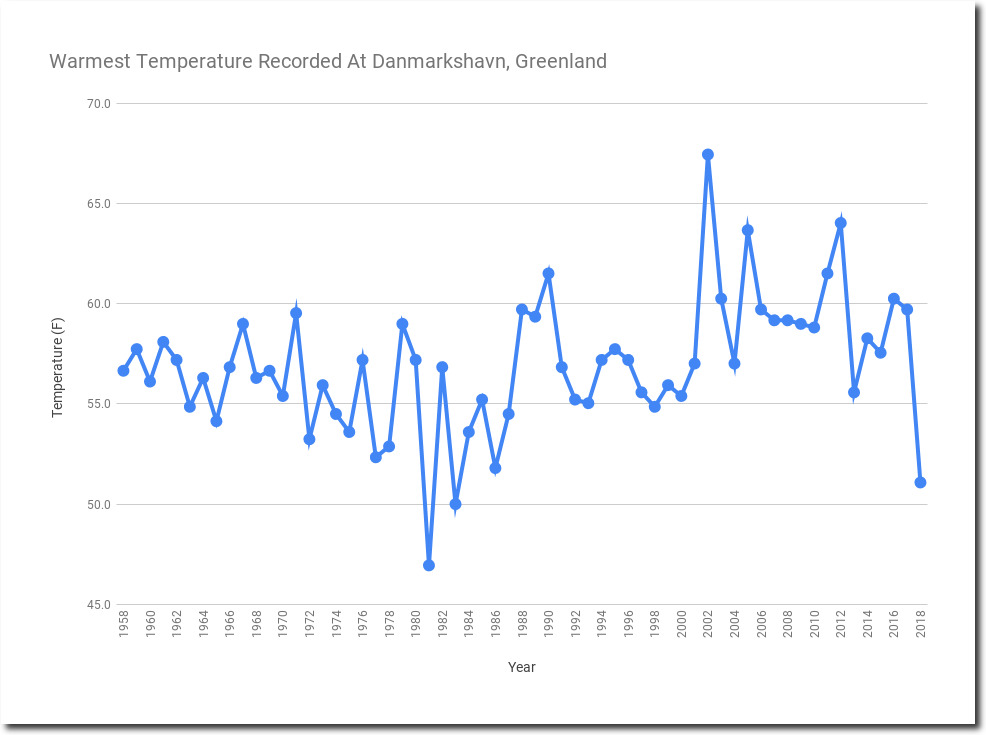 Greenland has gained near record amounts of ice over the last two years.
But eighty years ago, Greenland's glaciers were rapidly melting and facing "catastrophic collapse."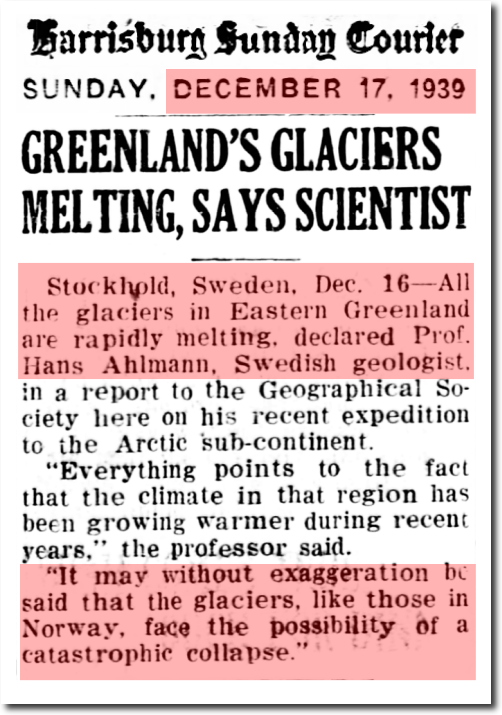 17 Dec 1939, Page 15 – Harrisburg Sunday Courier at Newspapers.com
The Capital Weather Gang doesn't seem to do a lot of fact checking. They apparently parrot any alarmist BS they get told by academics.