An ice-free Northwest Passage was once the stuff of legend. But it's now becoming the norm thanks to global warming, and commercial freighters to luxury cruise ships are racing to turn a profit off the newest frontier on earth
My Northwest Passage trip was cancelled last year, because of too much ice.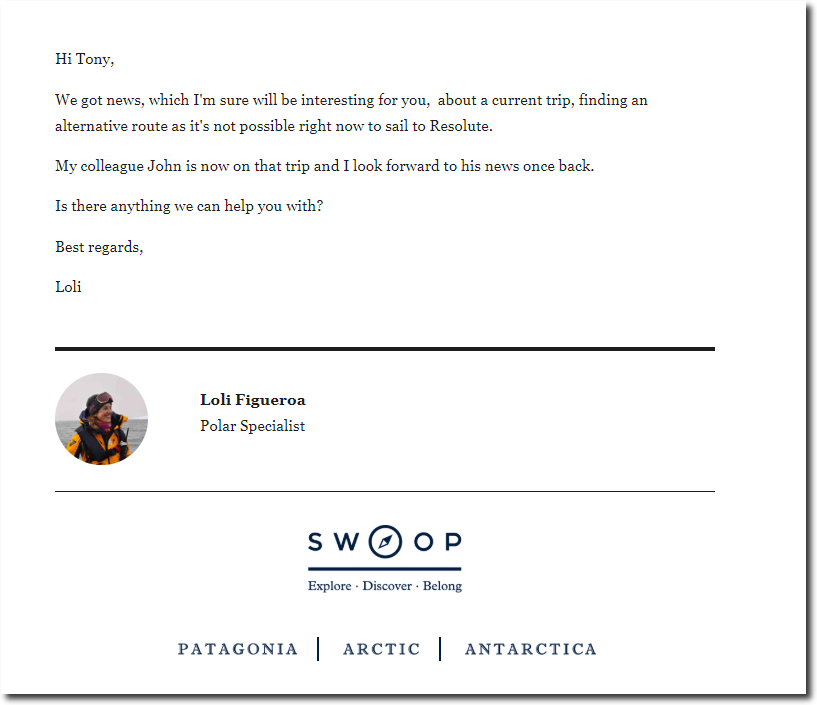 The ice has gotten thicker, and is now about twelve feet thick.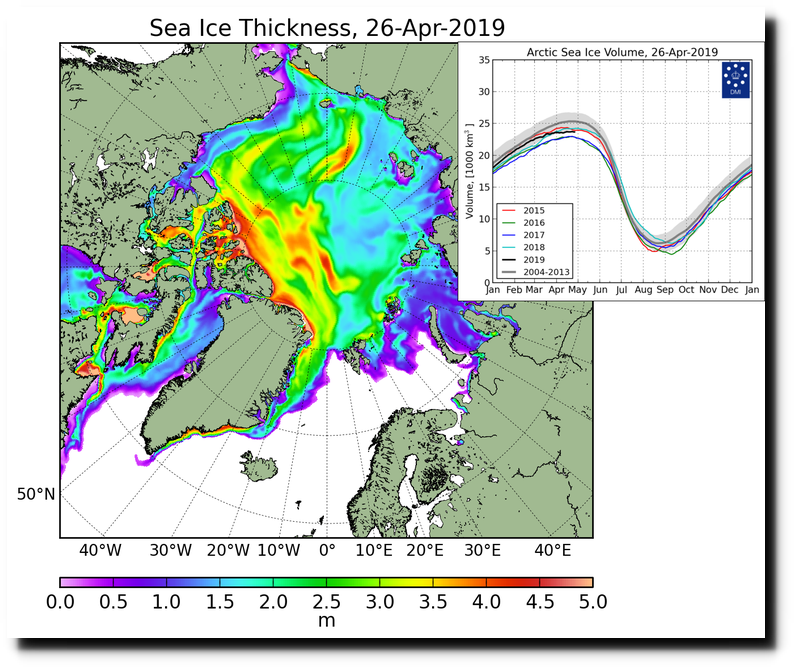 CICE_combine_thick_SM_EN_20190426.png (758×631)
The Northwest Passage is impassable, so the new strategy is that Northwest Passage cruises no longer go through the Northwest Passage.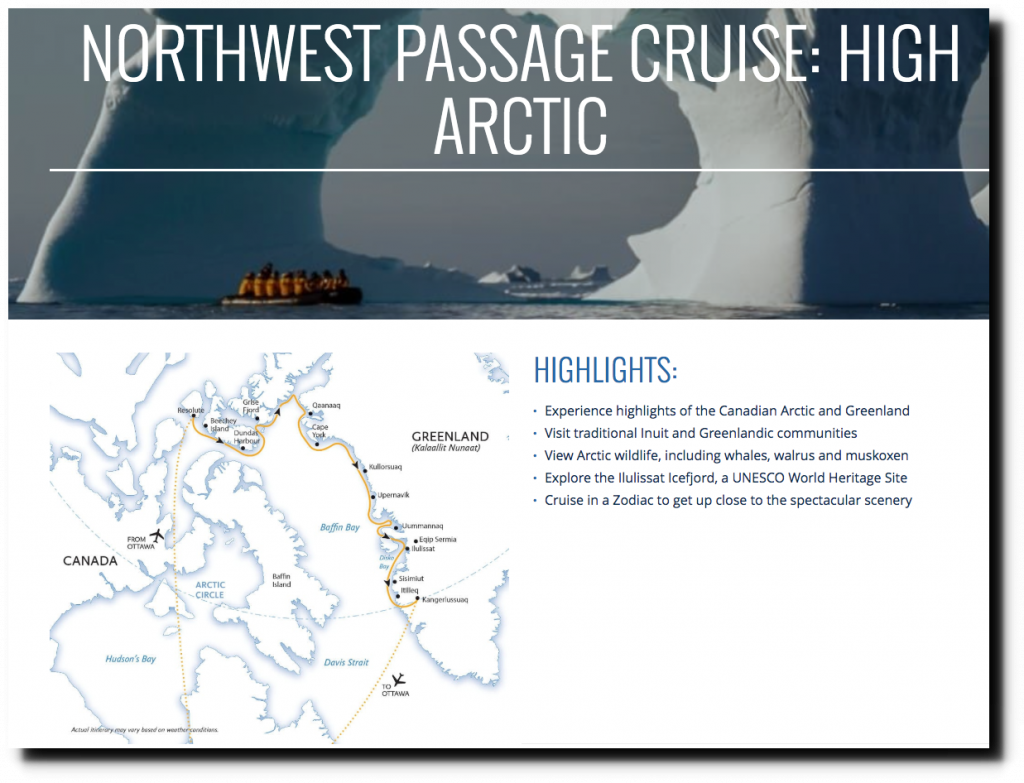 Northwest Passage Cruise: High Arctic Adventure | Arctic Kingdom
The Northwest Passage was open in 1903 however.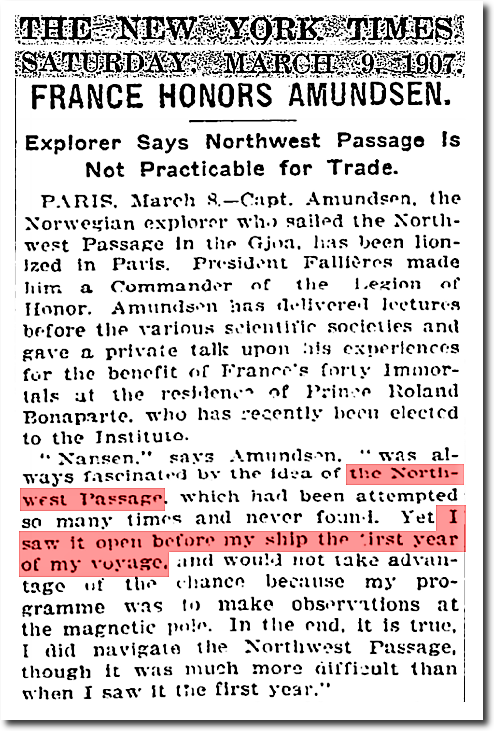 Climate experts say that a 0.0001 mole fraction increase in atmospheric past century has opened up the Northwest Passage, because their beliefs are based on ignorance and superstition rather than science.