Last year, NOAA declared May to be the hottest ever.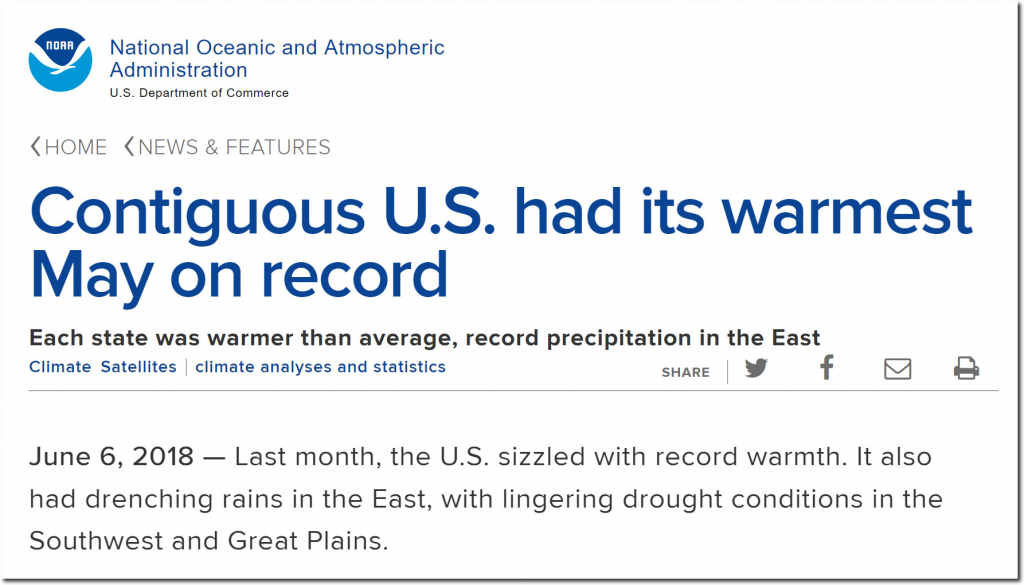 Contiguous U.S. had its warmest May on record | National Oceanic and Atmospheric Administration
Their claim isn't true – May 1934 was much hotter.
The frequency of hot days last May wasn't in the top ten.
This claim from NOAA was particularly misleading.
During May, 1934 Minnesota had eleven days over 100F, starting on May 8, and peaking at 108F on May 31.
May 1934 was much hotter in Minnesota
31 May 1934, Page 1 – The Minneapolis Star at Newspapers.com
The record heat of 1934 wasn't convenient for NOAA and NASA – so they simply erased it.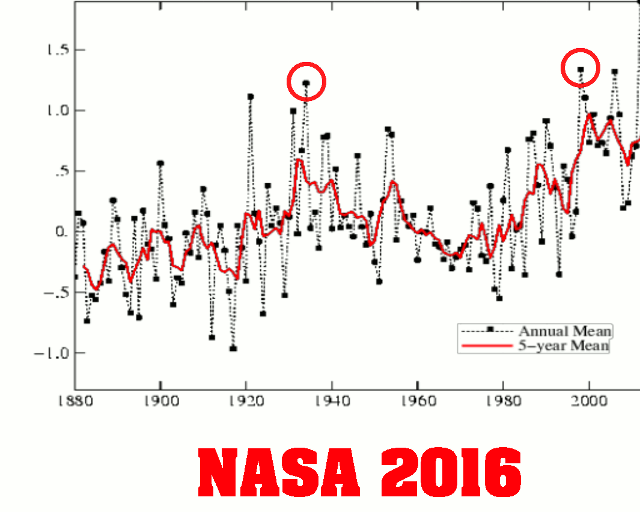 This May is starting out with record cold and snow.
Here in Boulder, today was the first May 9th not to reach 40 degrees.  The previous coldest May 9th was 45 degrees in 1917. We had our 28th snow of the year today, and the fourth snow day this month.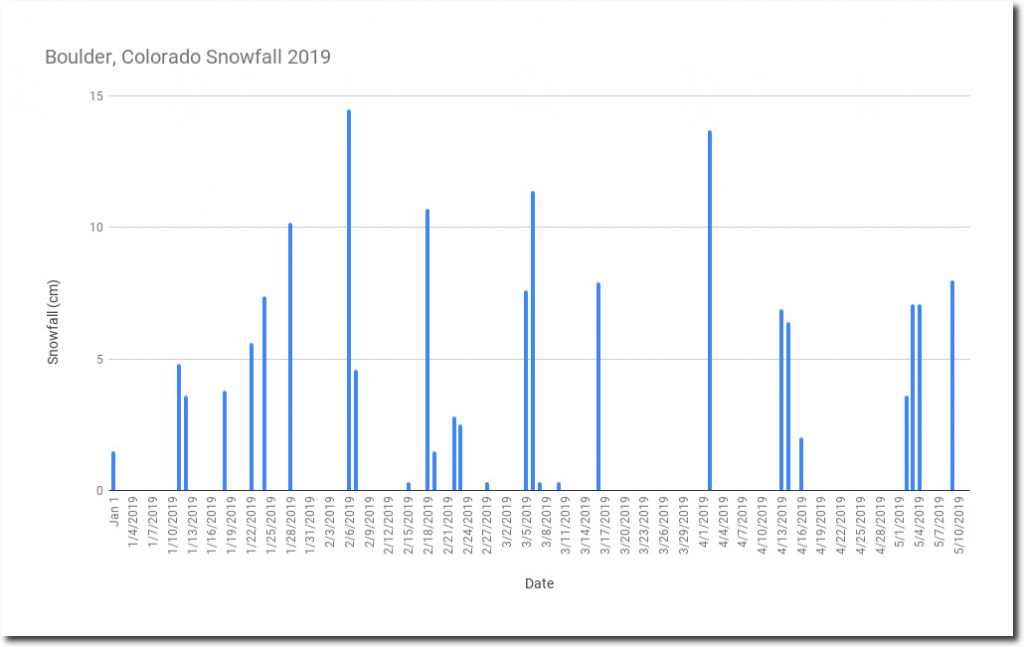 But facts don't matter to climate alarmists.  All they need is a good appeal to authority to shut their brain down.