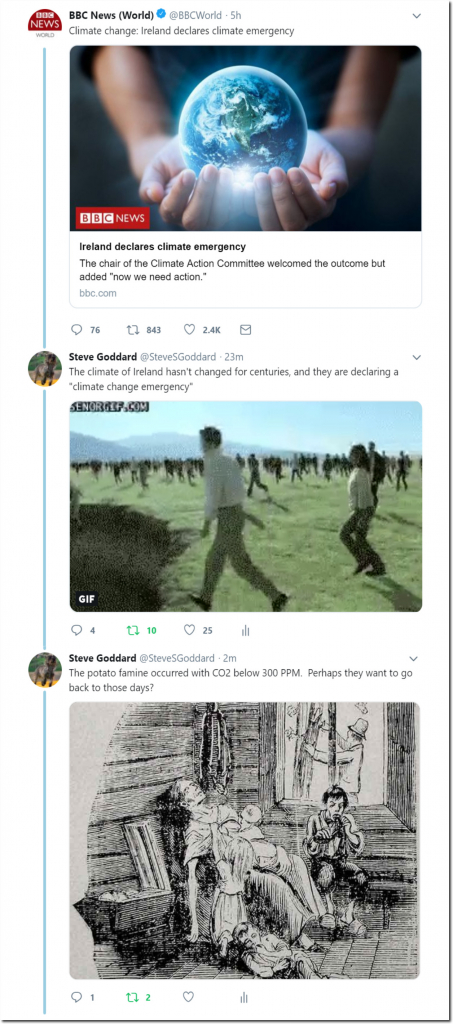 Steve Goddard on Twitter: "The potato famine occurred with CO2 below 300 PPM. Perhaps they want to go back to those days?… "
Ireland's hottest year was 1921, when afternoon temperatures averaged a blistering 58F.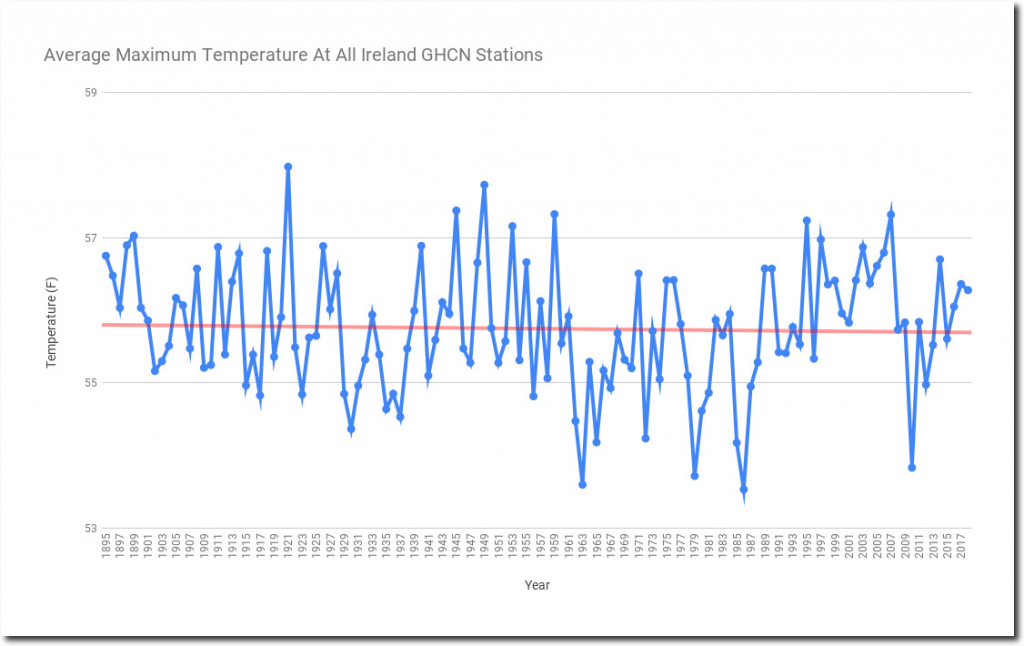 And in 1995, Ireland had a terrifying 12% of days over 70F.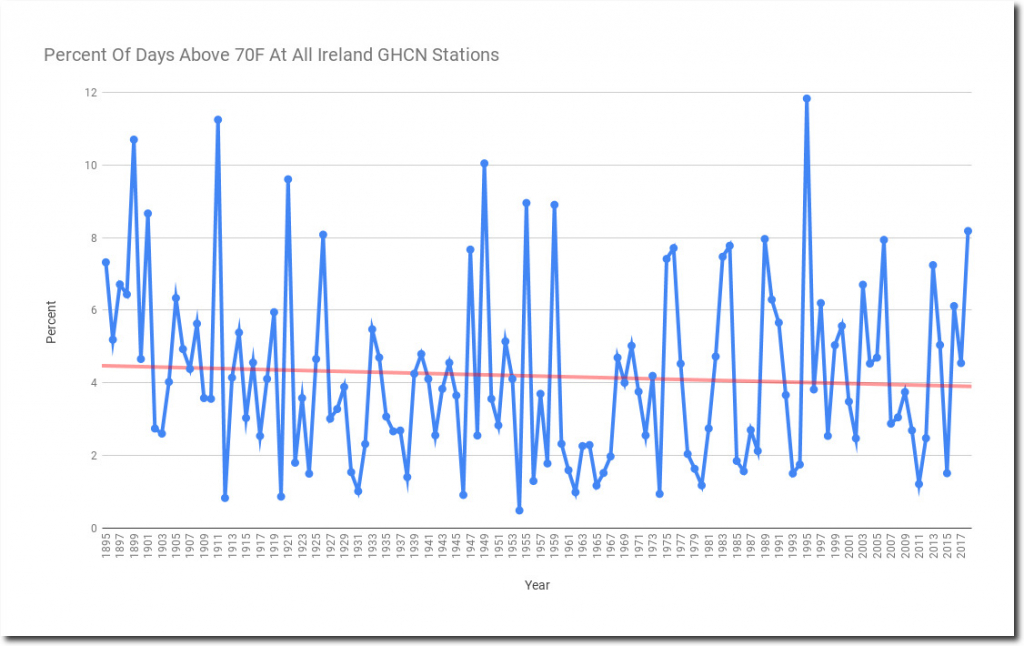 Quite a crisis they are having.