May 31, 1934 was the hottest springtime (March-May) day on record in the US. About 20% of the US was above 100 degrees. It was 109° in Iowa and Wisconsin, 108° in Minnesota, 107° in North Dakota, Nebraska and Illinois, 104° in Kansas, and 103° in Missouri.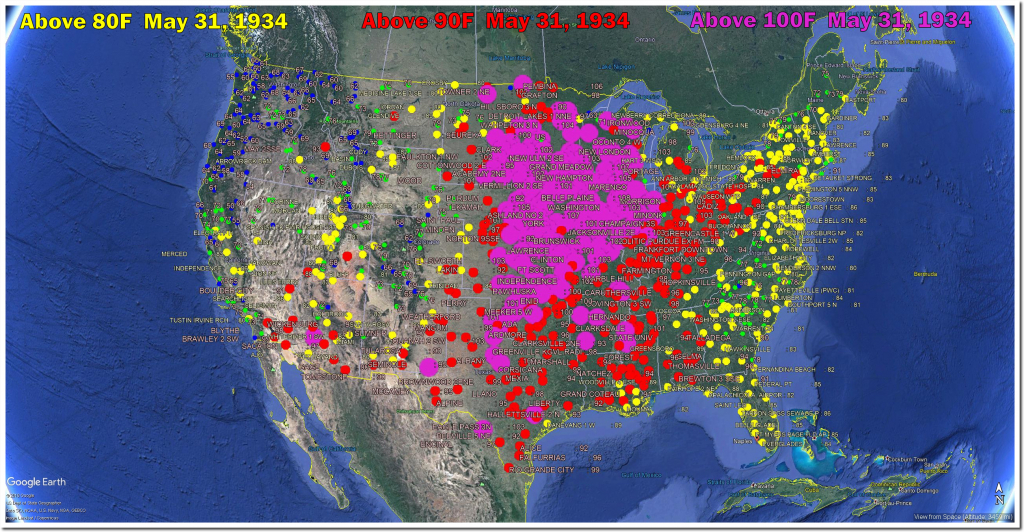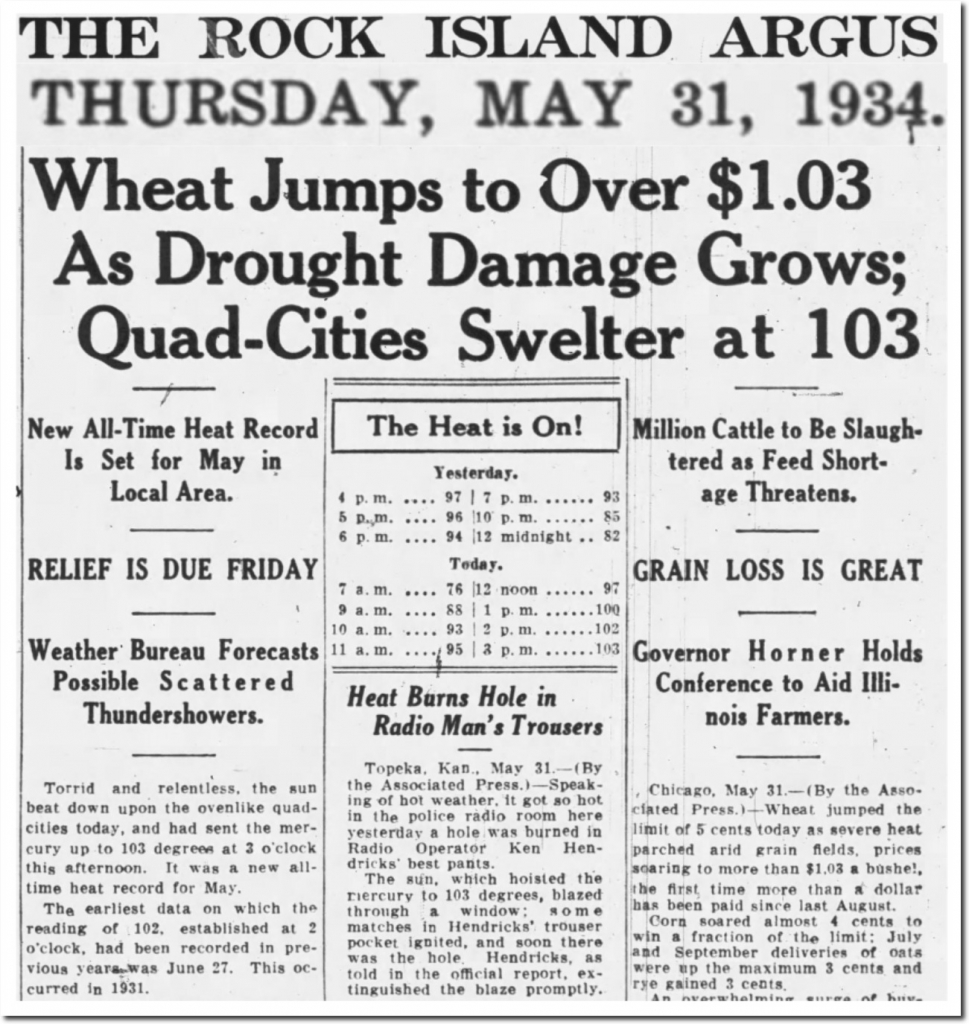 31 May 1934, 1 – The Rock Island Argus at Newspapers.com
The four hottest May 31st were 1934, 1895, 1913 and 1953.  More than 30% of the US was above 90F during those years. May 31st tended to be a much hotter day in the first half of the 20th century, that it has been for the past 70 years.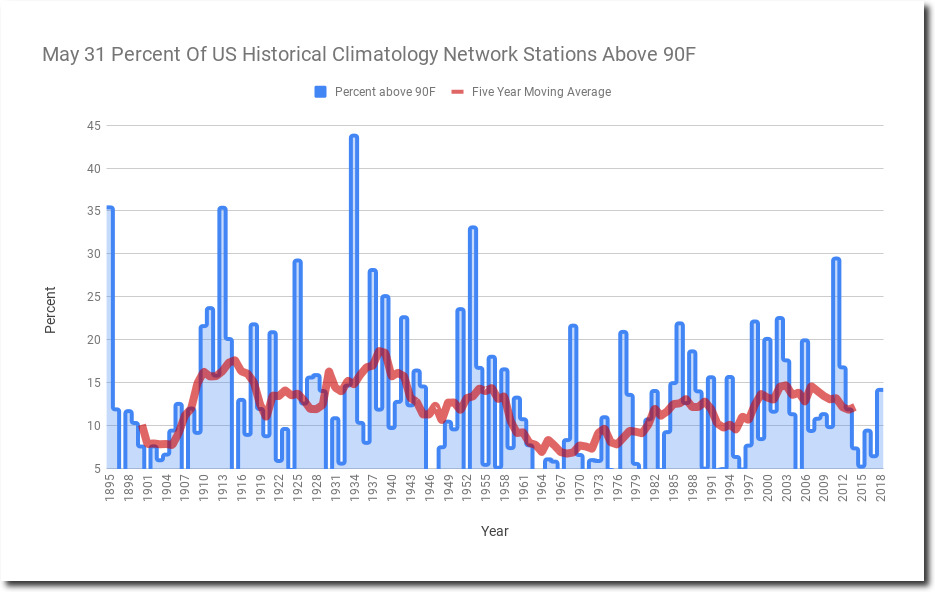 A few weeks later in 1913  California set the world record temperature of 134°.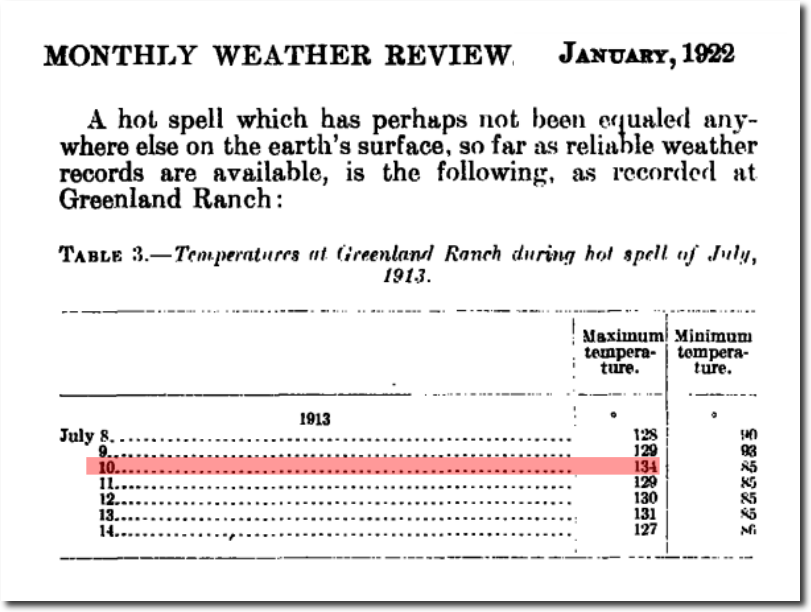 ftp://ftp.library.noaa.gov/docs.lib/htdocs/rescue/mwr/050/mwr-050-01-0010.pdf
The summer of 1913 was extremely hot.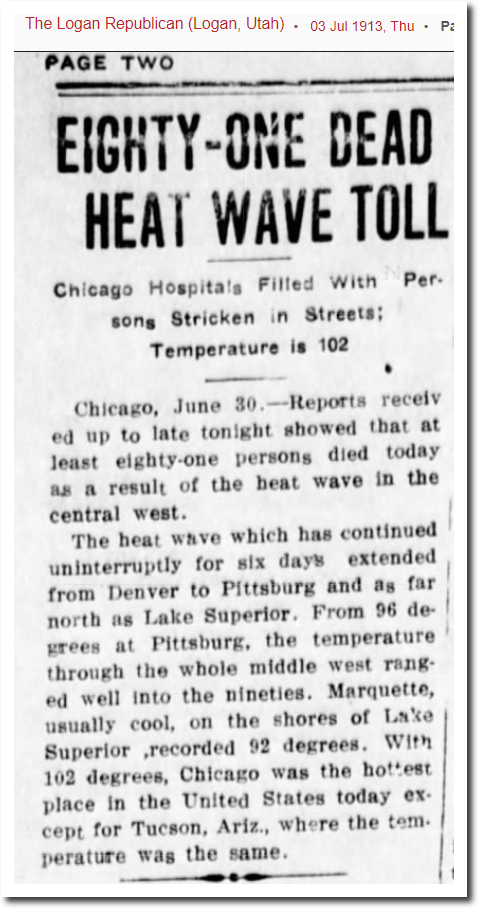 03 Jul 1913, Page 2 – The Logan Republican at Newspapers.com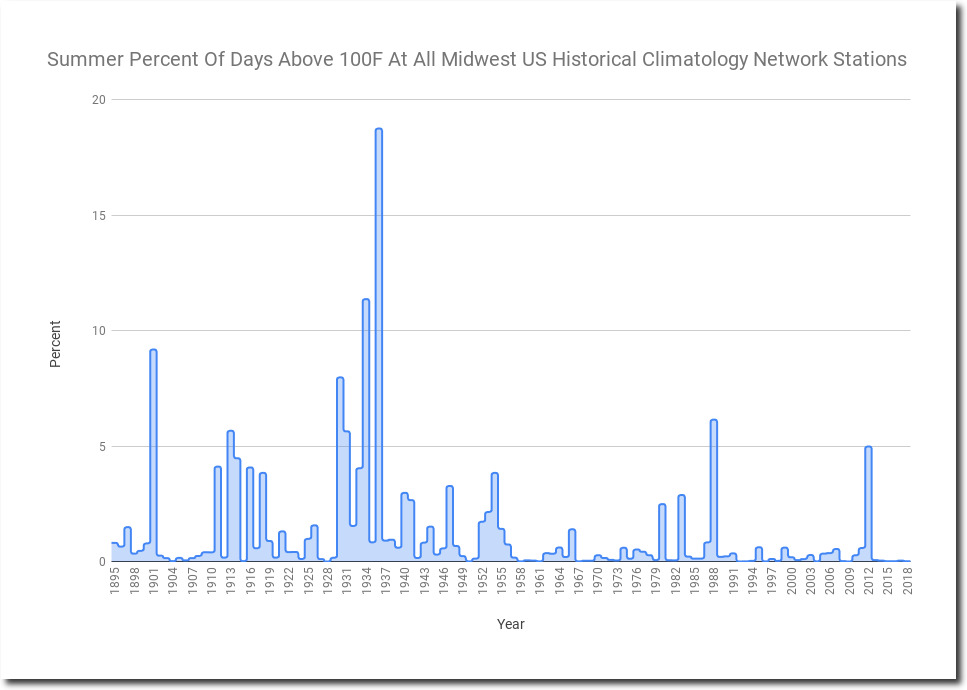 The worst flooding in Ohio history also occurred in 1913.
As did the worst flooding in Texas history. This picture was taken near where I bought my first house in Richmond, Texas. The flood crest was 56 feet on December 11, 1913. My neighborhood flooded during the last time the river went above 50 ft, in 1992.
28 Mar 1913, 6 – The Baltimore Sun at Newspapers.com
On May 31, 1903 record flooding was occuring in Kansas, Missouri, Iowa and Nebraska.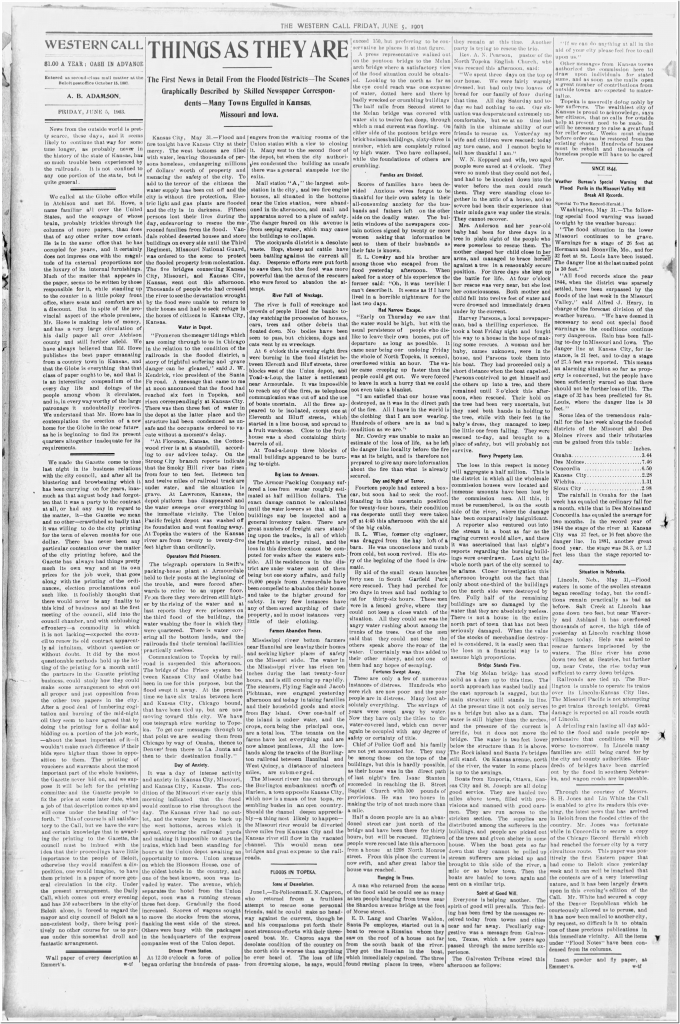 05 Jun 1903, 4 – The Western Call at Newspapers.com
Another extreme May 31 occurred in 1985.  Massive tornado outbreaks in Pennsylvania, Ohio, York, Ontario and many Midwestern states. More than 100 peaople died.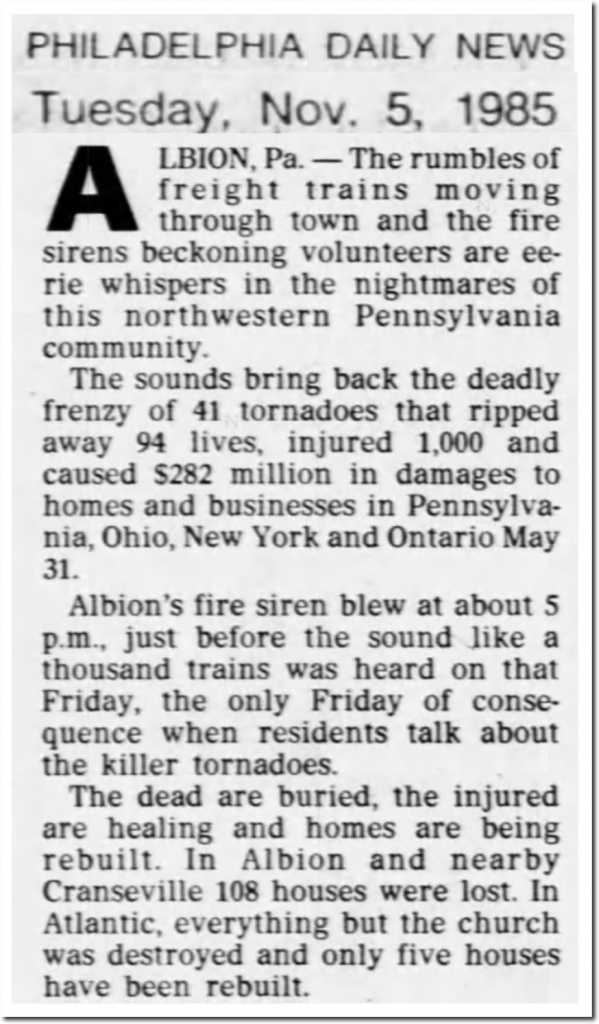 05 Nov 1985, Page 16 – Philadelphia Daily News at Newspapers.com
Cold air collided with very warm, humid air.
31 May 1985, 2 – The Daily Advertiser at Newspapers.com
Meanwhile, the clowns in the press continue spewing their mindless superstitions about climate.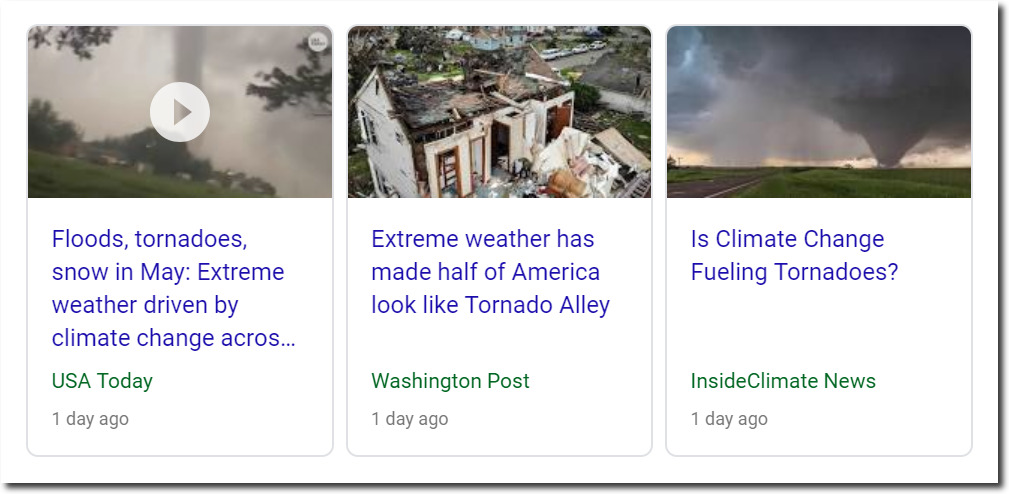 A few weeks ago they were saying the exact opposite.
2018 will be the first year with no violent tornadoes in the United States – The Washington Post