I knew that 1913 was bad, but I had no idea how bad it was before this evening. Record heat, floods and tornadoes wreaked devastation across the US. It would require an entire book to document it. So I am going to list a few things in no particular order. This web page has an excellent compilation.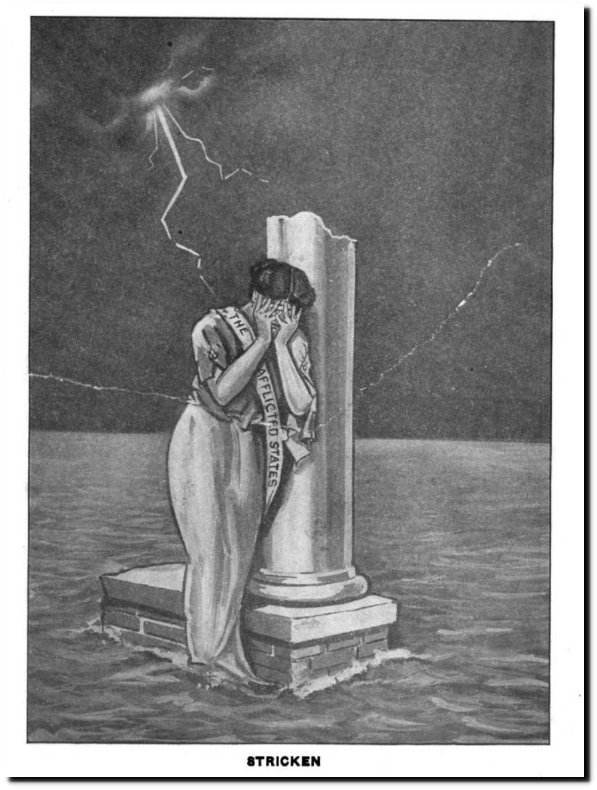 The world's record temperature of 134F was set in California on July 10, 1913.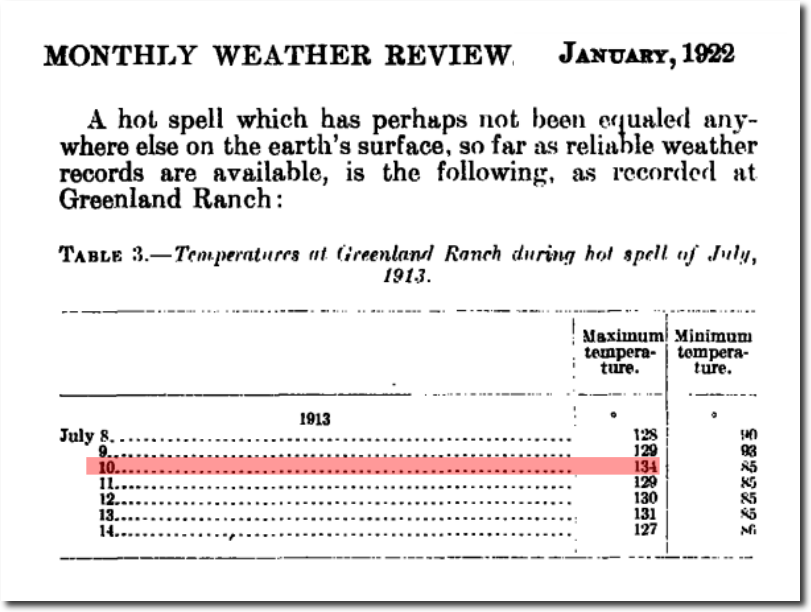 From August 1 to September 7, 1913 Nebraska was over 100 degrees every day but one.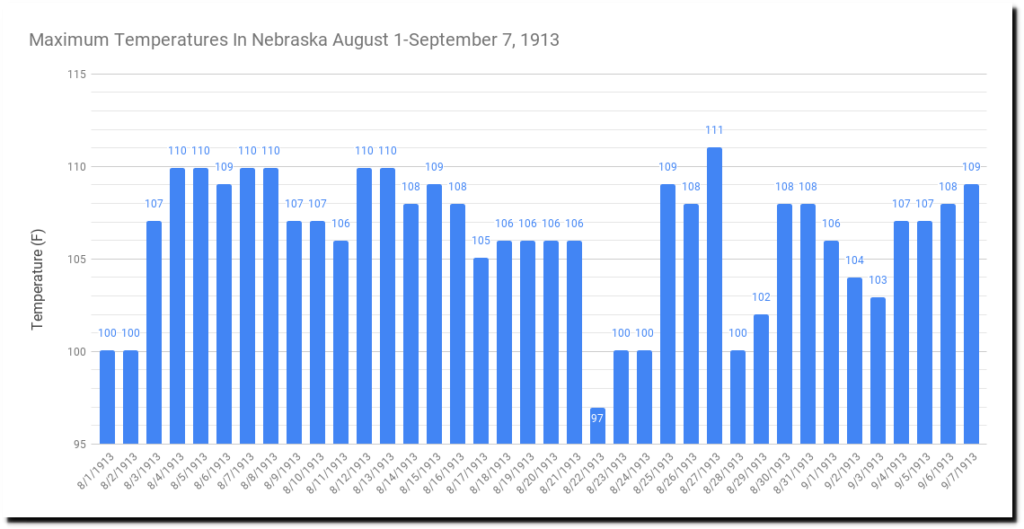 On this date in 1913, it was 111 degrees in Nebraska.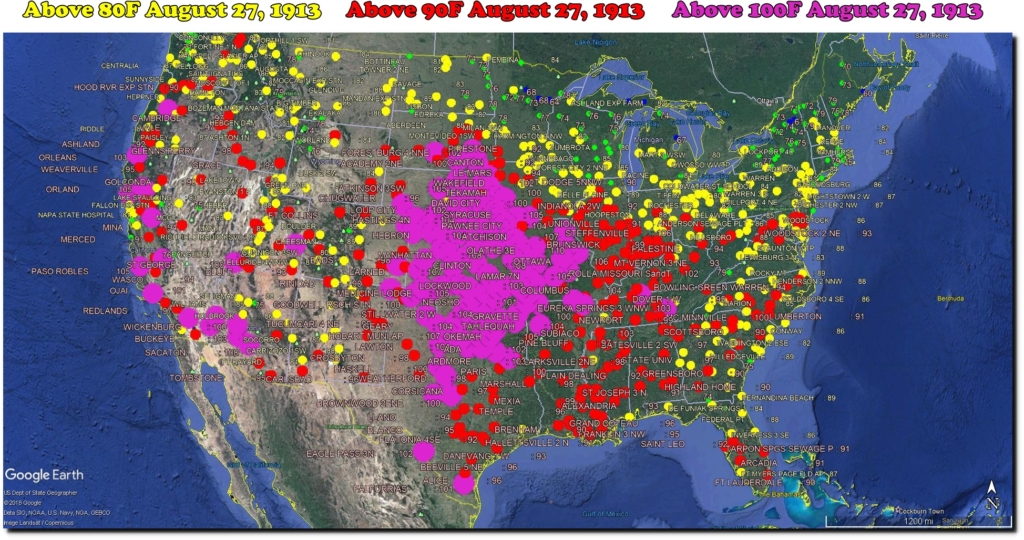 ftp://ftp.ncdc.noaa.gov/pub/data/ghcn/daily/all/USC00231711.dly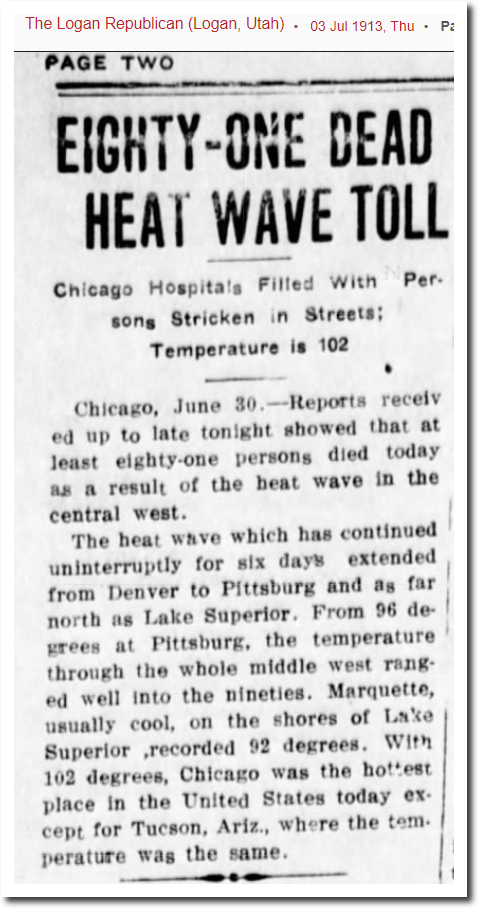 03 Jul 1913, Page 2 – The Logan Republican at Newspapers.com
Omaha was devastated by a tornado earlier in the year.
Easter Sunday brought tornadoes from coast to coast.
The true story of our national calamity of flood, fire and tornado … – Logan Marshall – Google Books
The worst flooding in Ohio history also occurred in 1913.
Kansas had their "worst drought in history"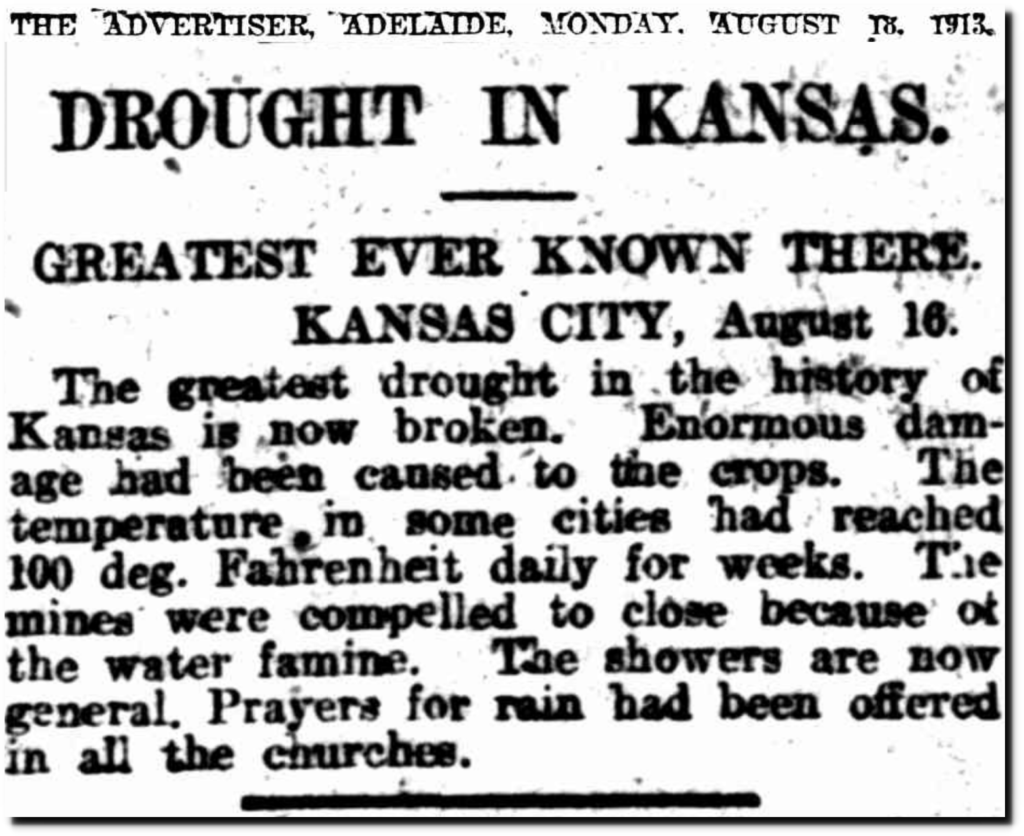 18 Aug 1913 – DROUGHT IN KANSAS. – Trove
As did the worst flooding in Texas history. This picture was taken near where I bought my first house – in Richmond, Texas. The flood crest was 56 feet on December 11, 1913.
09 Dec 1913, 3 – The Los Angeles Times at Newspapers.com
28 Mar 1913, 6 – The Baltimore Sun at Newspapers.com
27 Mar 1913, Page 1 – The Washington Post at Newspapers.com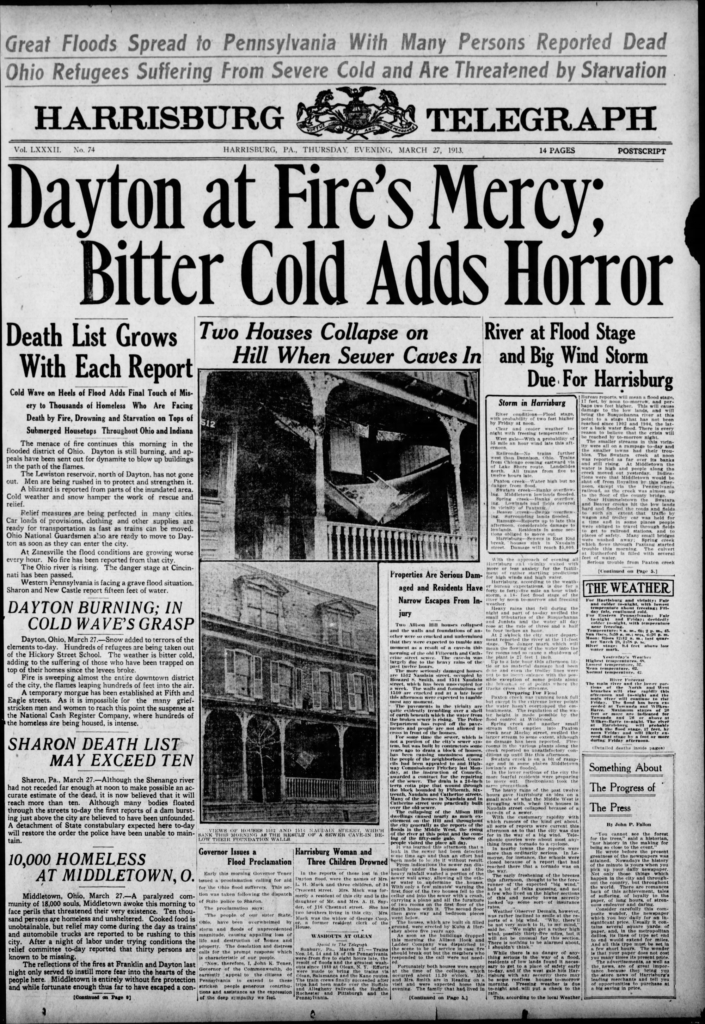 27 Mar 1913, Page 1 – Harrisburg Telegraph at Newspapers.com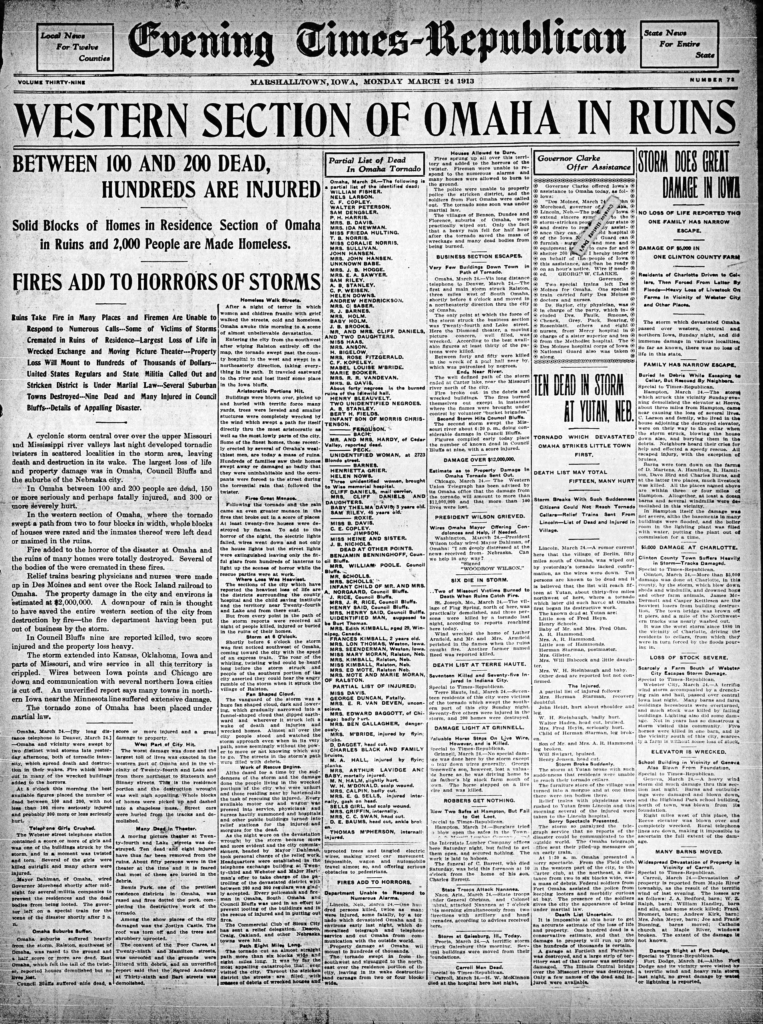 24 Mar 1913, 1 – Evening Times-Republican at Newspapers.com