Bourke, NSW is one of less than a dozen stations in Australia with a good long term daily temperature record in the GHCN database. Bourke reached 120F three times from 1878 to 1906, and never got that hot again. Maximum temperatures declined from 1878 until the mid-1970s, and have risen since then.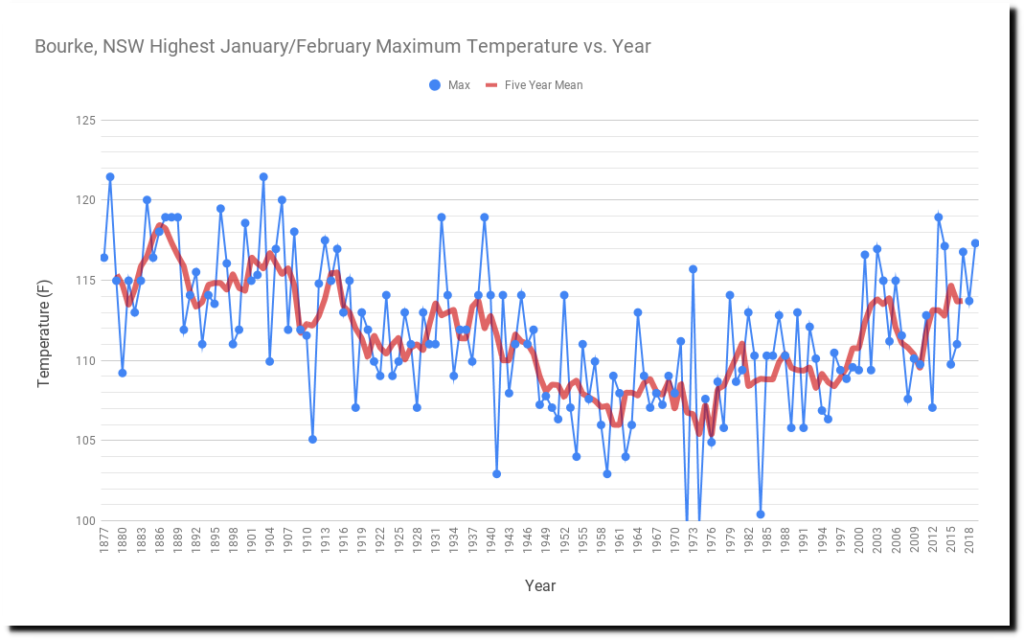 The last three summers have been almost as hot as 1878 and 1892.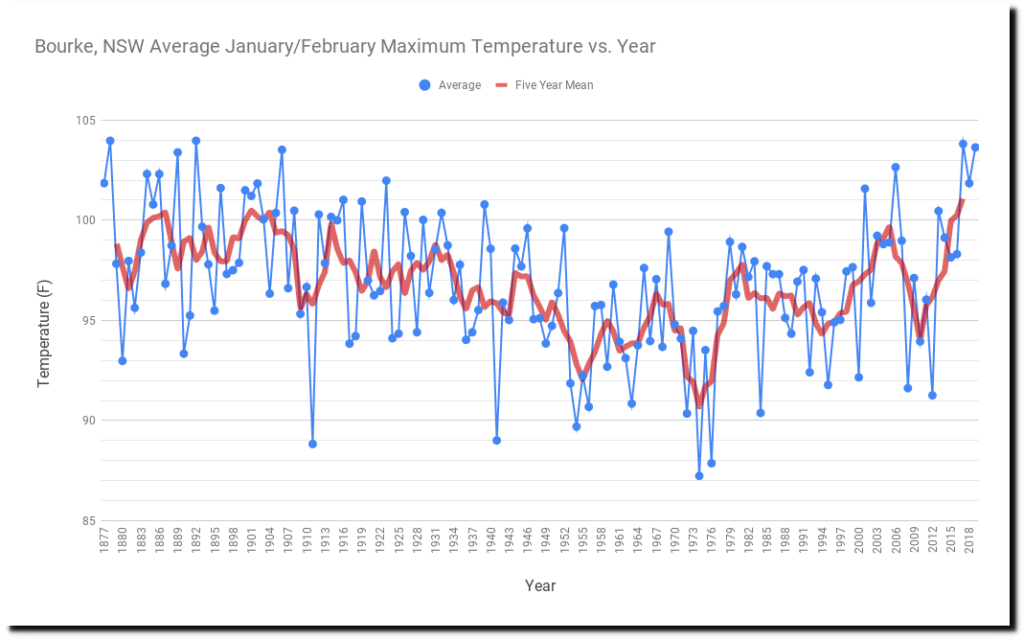 Two of the worst heatwaves occurred in 1896 and 1878. In 1896, the January average maximum temperature was 110F.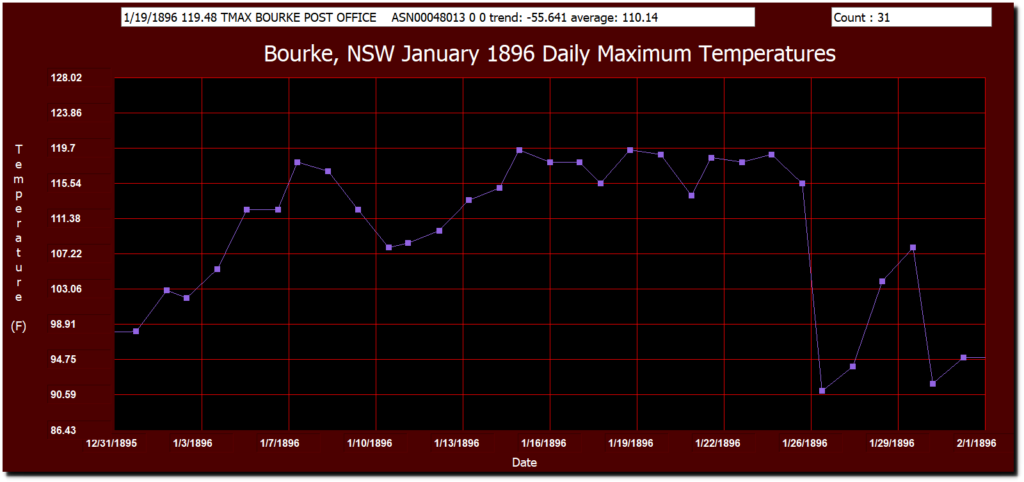 The New York Times described it as the worst heatwave on record.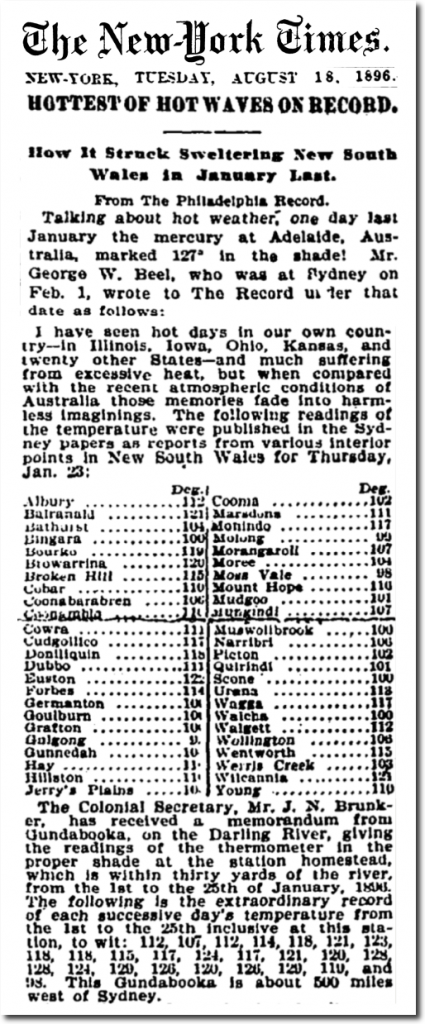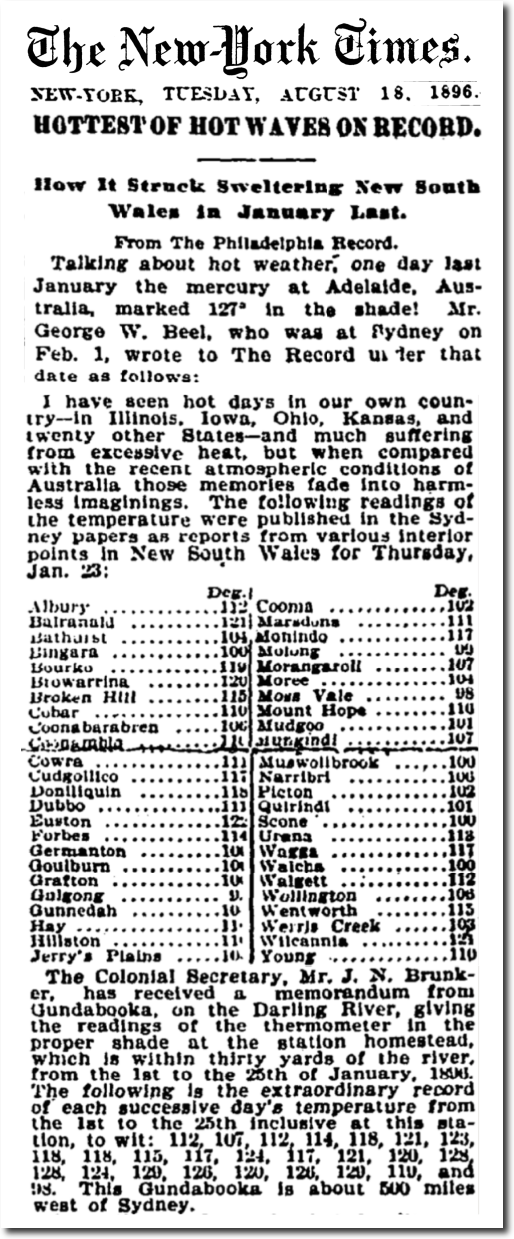 India also was reported to reach 123 degrees in January, 1896.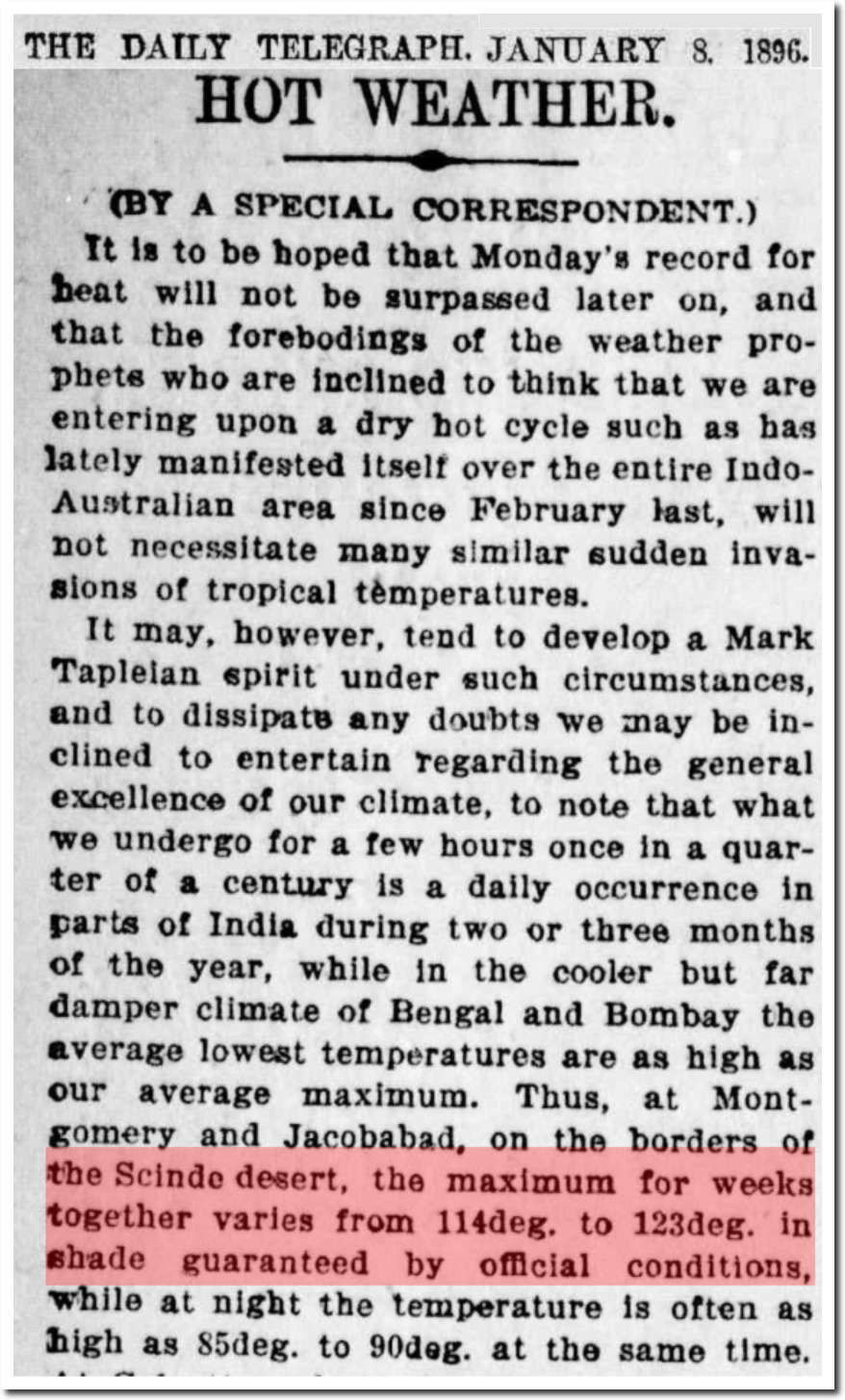 08 Jan 1896 – HOT WEATHER. – Trove
During the Northern Hemisphere summer of 1896, there was a tremendous heatwave in Europe.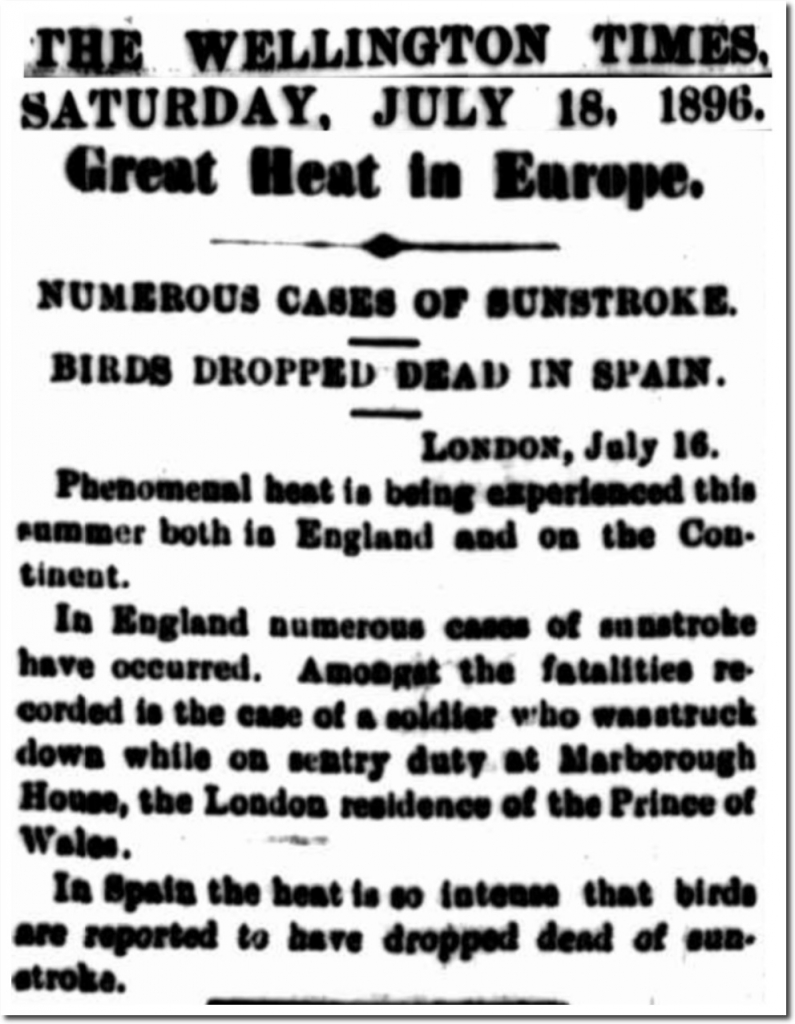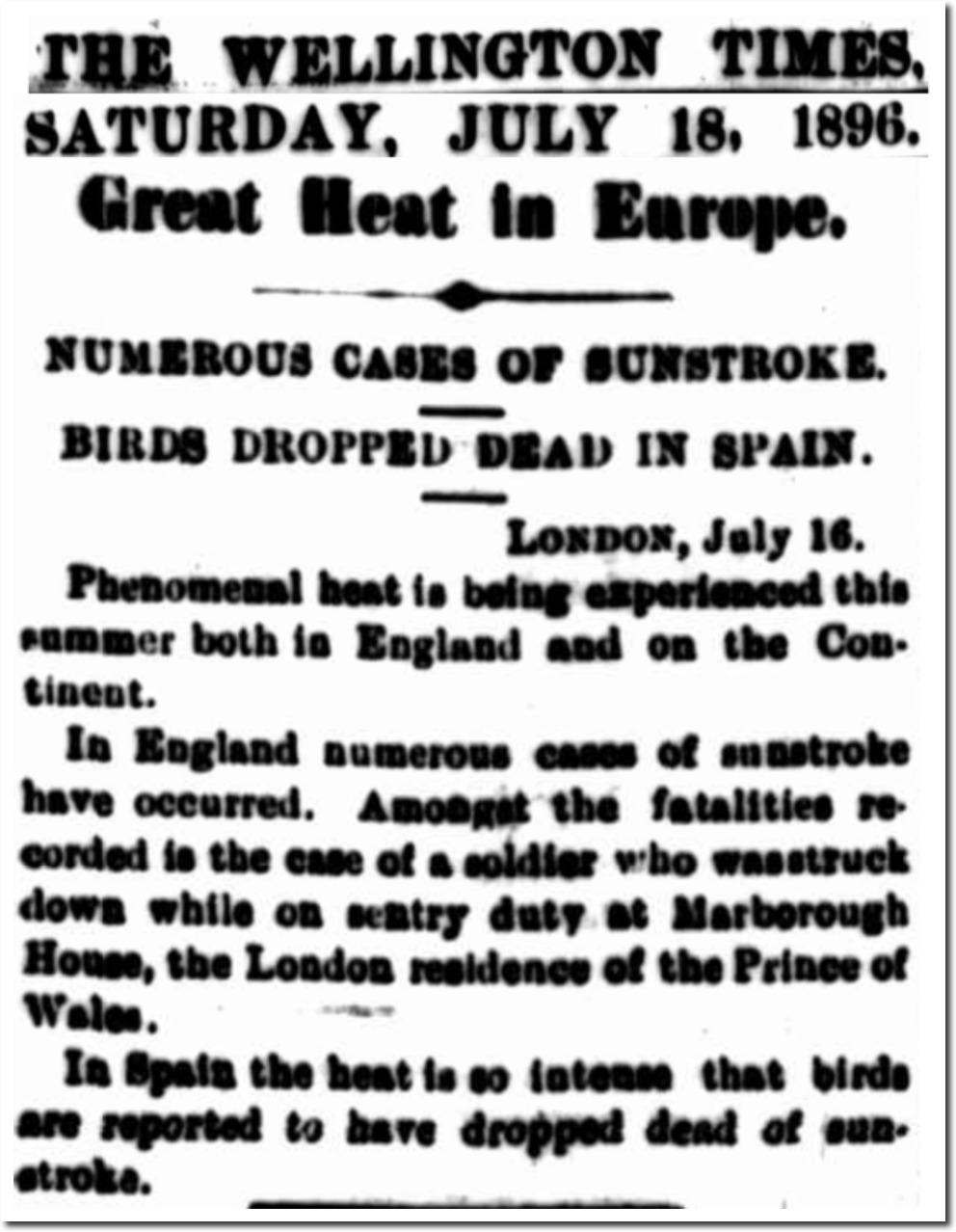 18 Jul 1896 – Great Heat in Europe. – Trove
Another major heatwave occurred in January, 1878 when Bourke had eighteen days over 110F, and two days over 120F.