During August, 1918 the eastern half of the US was having one of the worst heat waves on record.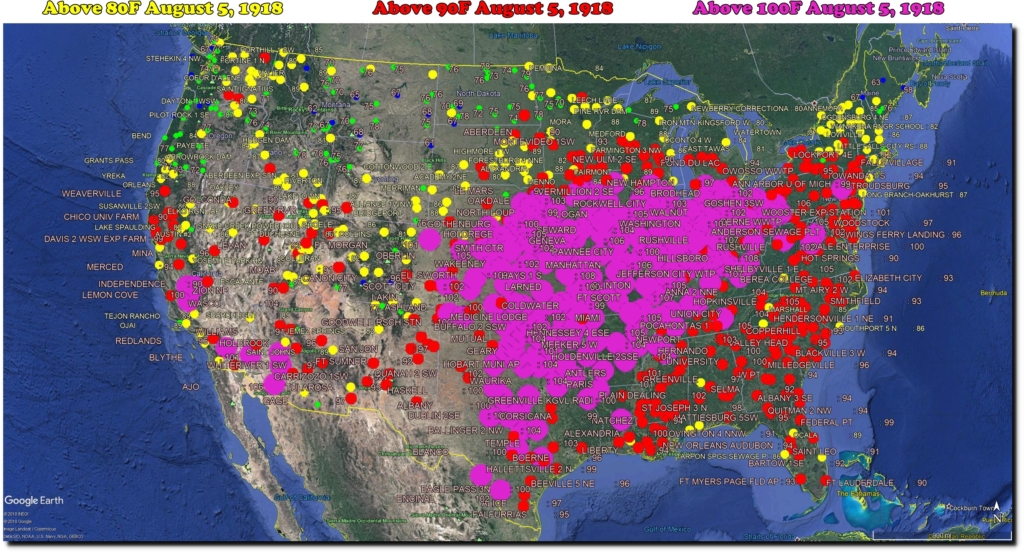 Temperatures were over 110 degrees in the Midwest day after day. But there was not much hysteria about it in the press.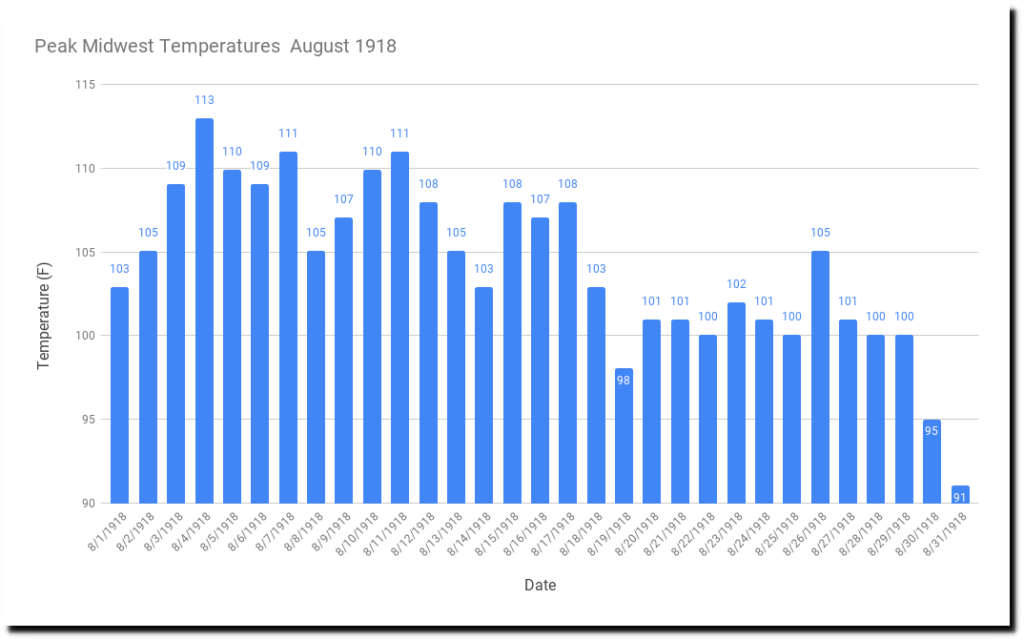 People had real problems to worry about then. Nearly 40 American soldiers were dying every hour in Europe.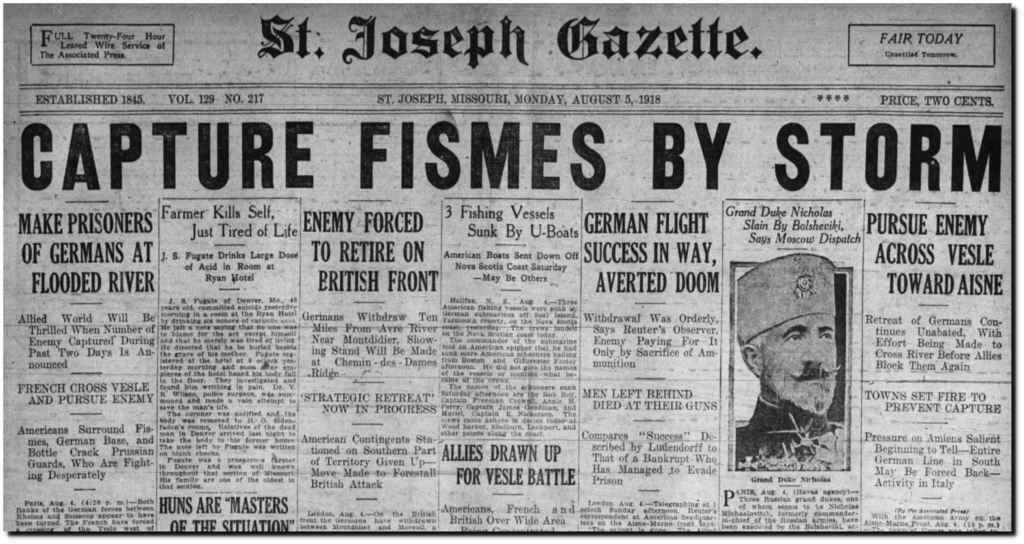 05 Aug 1918, 1 – St. Joseph News-Press/Gazette at Newspapers.com
Temperatures as hot as 1918 are incomprehensible now in the Midwest, just as the current levels of ignorance, superstition, navel gazing and stupidity would have been incomprehensible to people in 1918.