On this date 85 years ago, temperatures in the Chicago area were well over 100 degrees, there was a worldwide drought and farmers were unable to survive the heat, drought and insect plagues.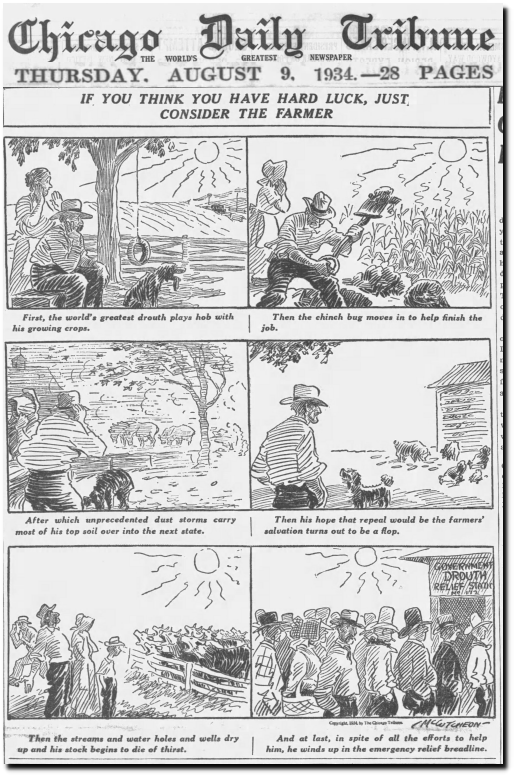 09 Aug 1934, 1 – Chicago Tribune at Newspapers.com
Prior to 1960, August 9th was much hotter in the Midwest. The 1930's were typically ten to twenty degrees warmer than recent years,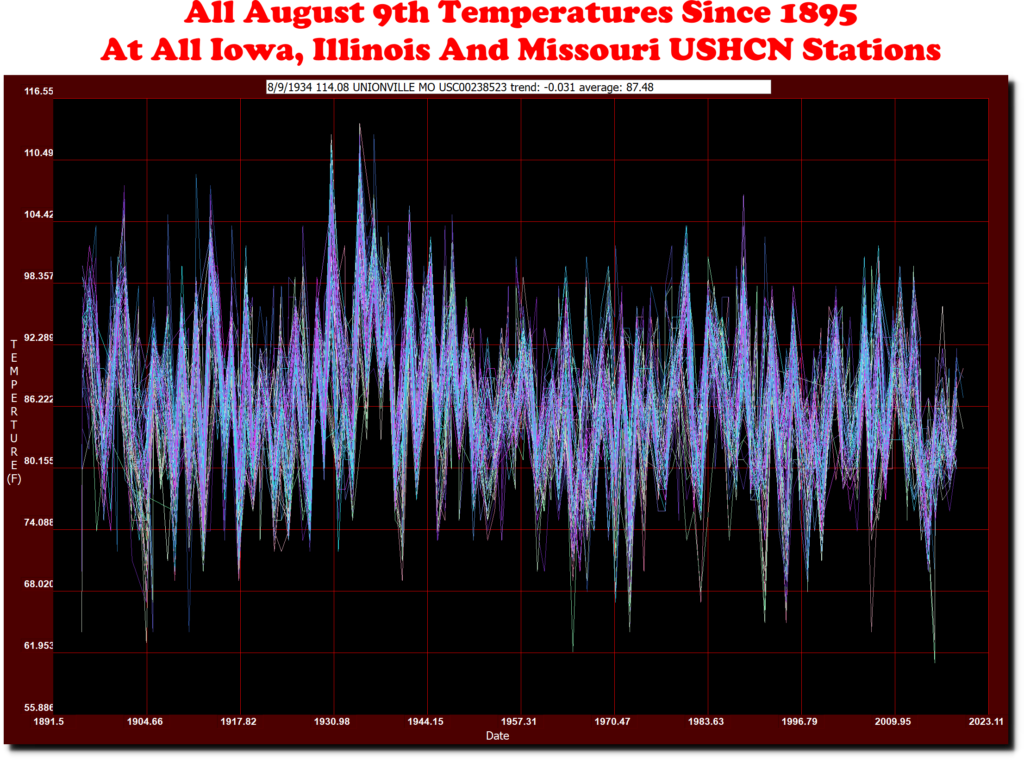 Eighty percent of the US was in drought.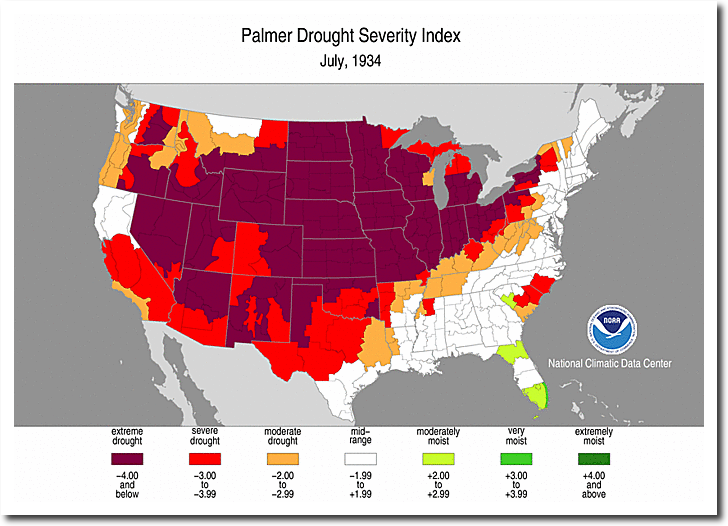 The Arctic was melting and was going to drown England.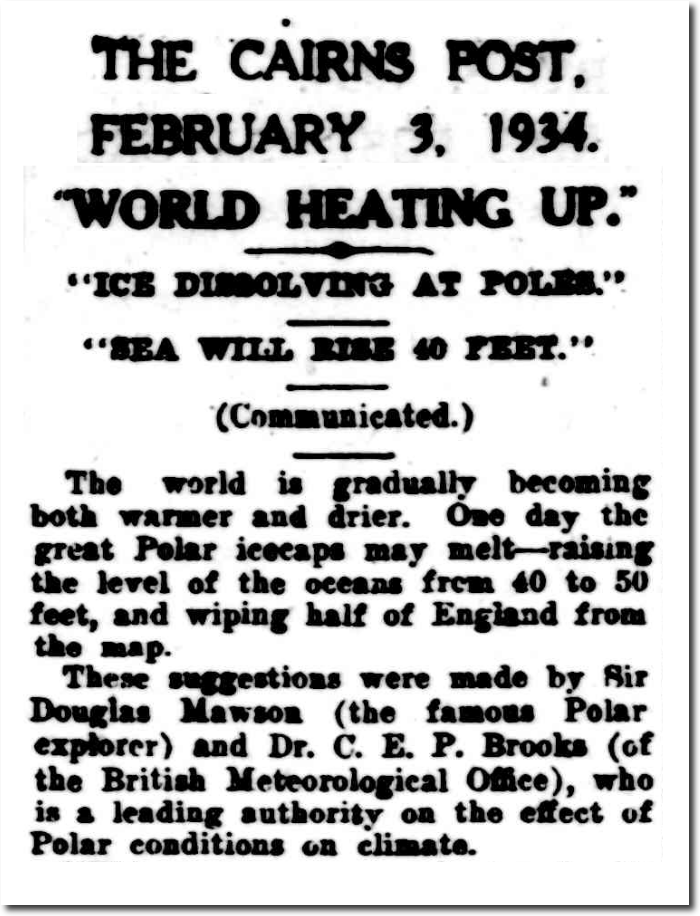 03 Feb 1934 – "WORLD HEATING UP." – Trove
The drought was global and there was freak weather around the world.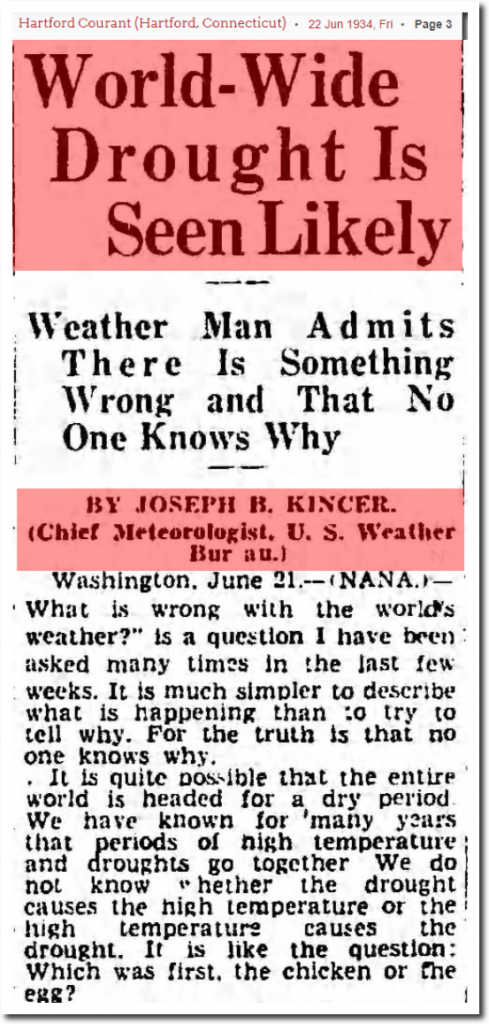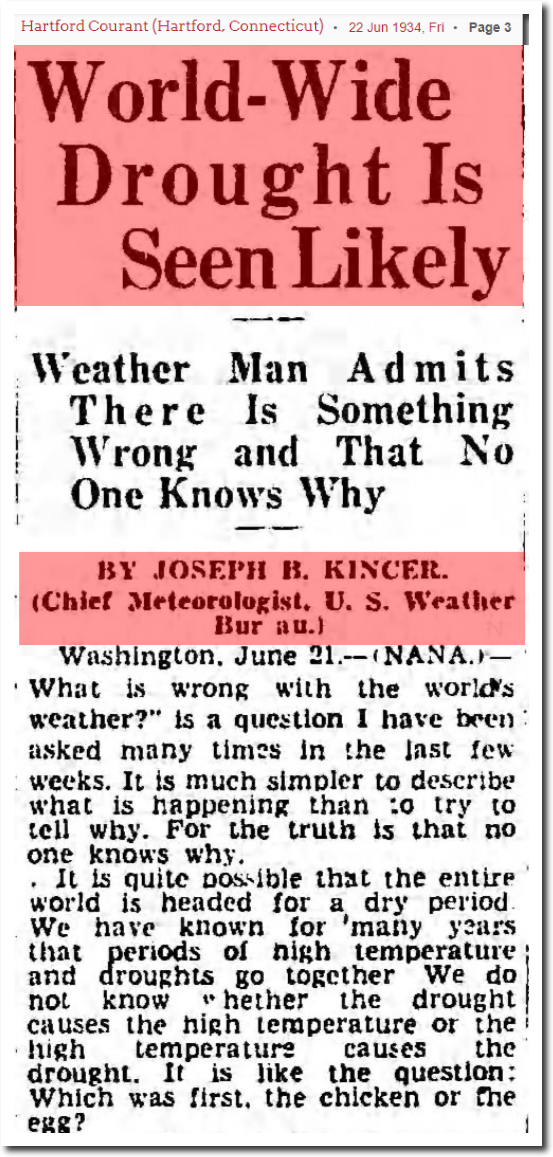 22 Jun 1934, Page 3 – Hartford Courant at Newspapers.com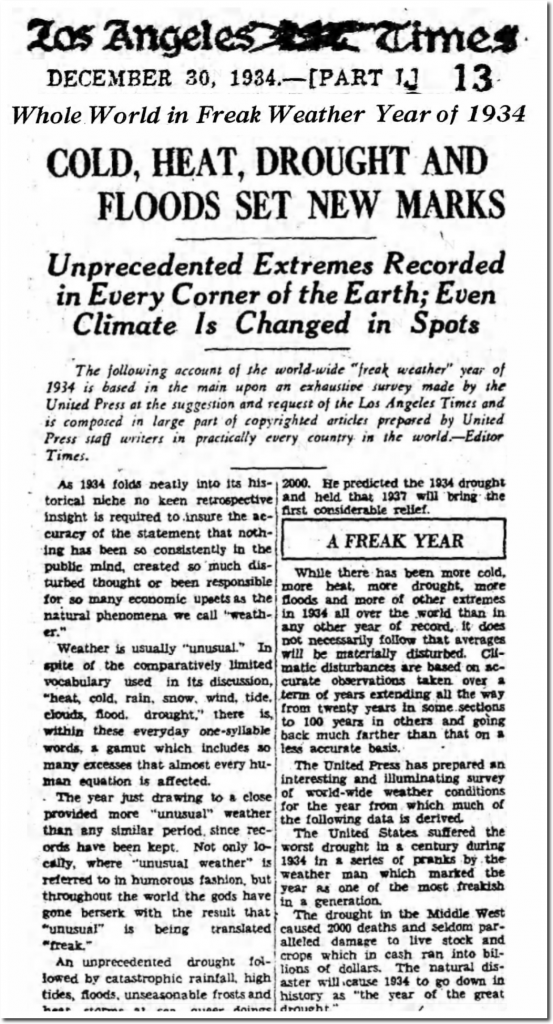 30 Dec 1934, Page 13 – The Los Angeles Times at Newspapers.com
If NASA and NOAA climate scientists were actual scientists – they would want to understand the heat of 1934 – rather than trying to erase it and lie to the public about a non-existent "climate crisis."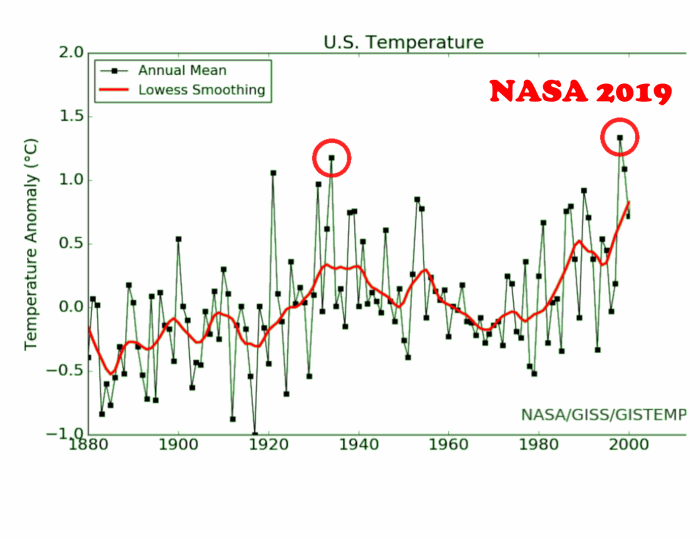 There Is nothing new about scientists tampering with climate data for political purposes – and it has always been up independent journalists to set the record straight.