This guy says the Arctic autumn is hottest in three million years, so I pointed out that Arctic sea ice growth this month has been fourth highest on record.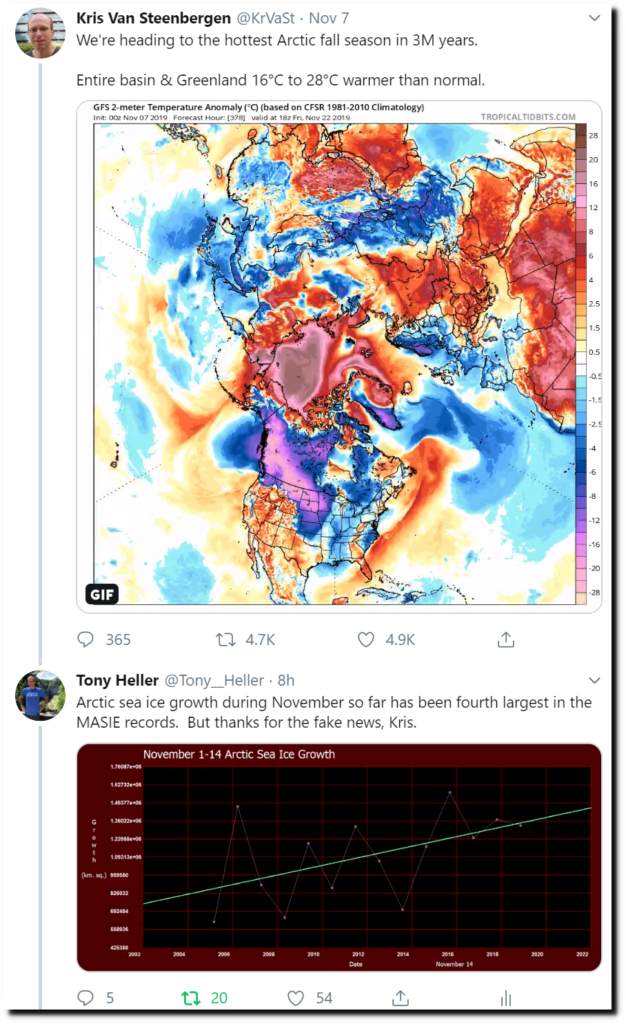 He responded by blocking me. Then he unblocked me and sort of apologized.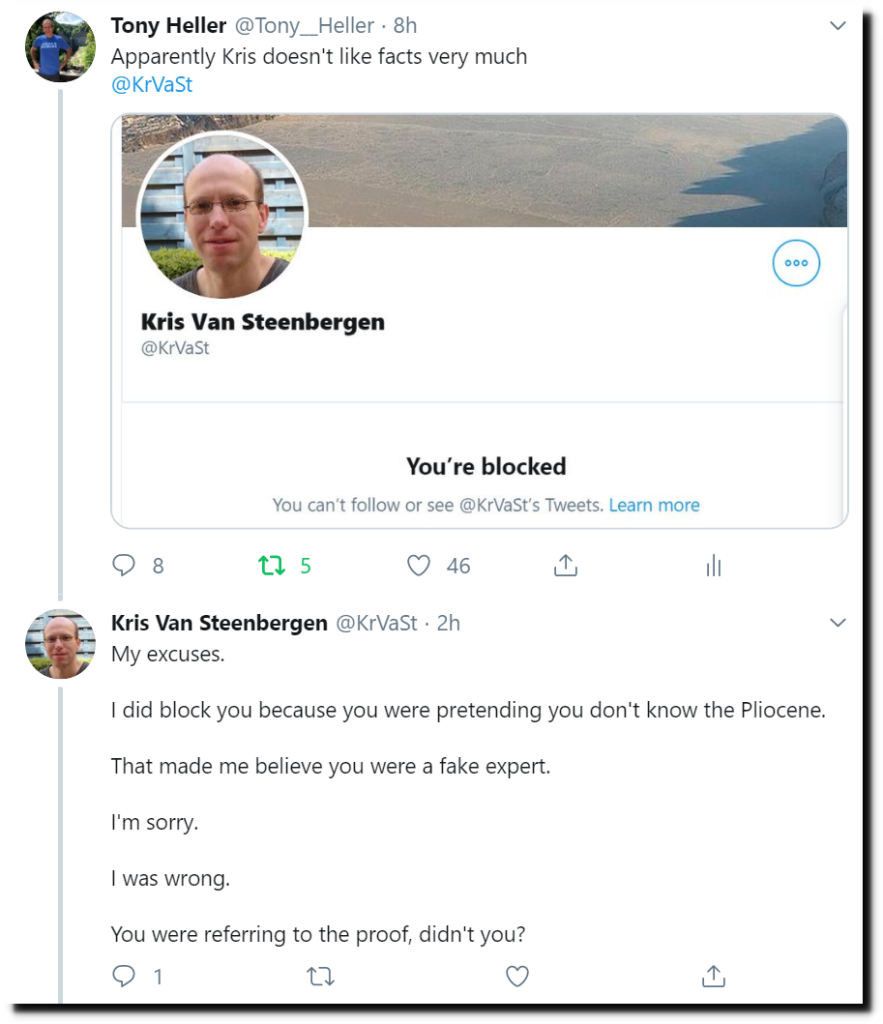 Apparently last autumn was more than three million years ago.