"Icelandic seventh-grader Lilja Einarsdottir is on an unusual field trip with her class: they're measuring the Solheimajokull glacier to see how much it has shrunk in the past year, witnessing climate change first-hand."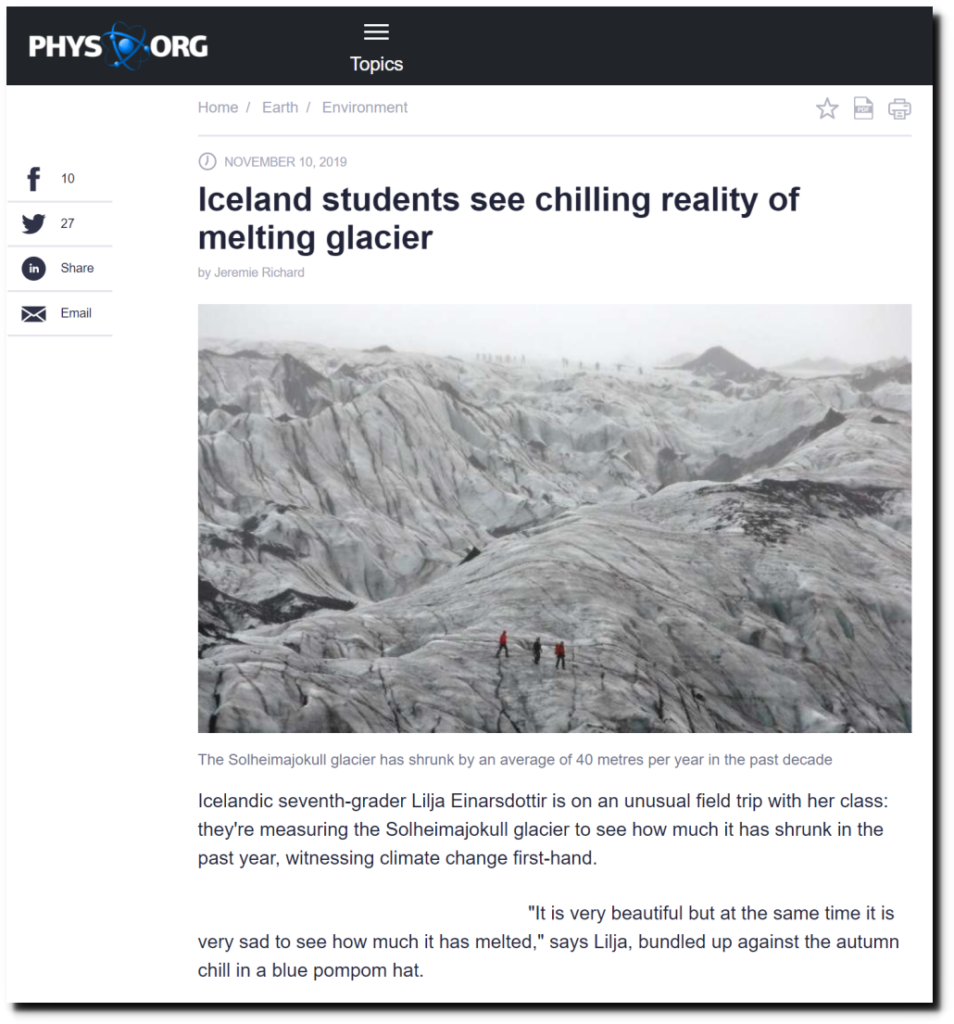 Iceland students see chilling reality of melting glacier
Here is the same story from 70 years ago.
"Coconuts Growing in New York, Palms in Piccadilly Likely If Experts' Predictions Come About"

"In Iceland, melting glaciers have uncovered earth not seen by the human eye for 600 years. In Green-land, "the whole landscape has changed," and retreating ice has revealed ancient Norse relics, well preserved. Alaskan glaciers are retreating 400 yards annually.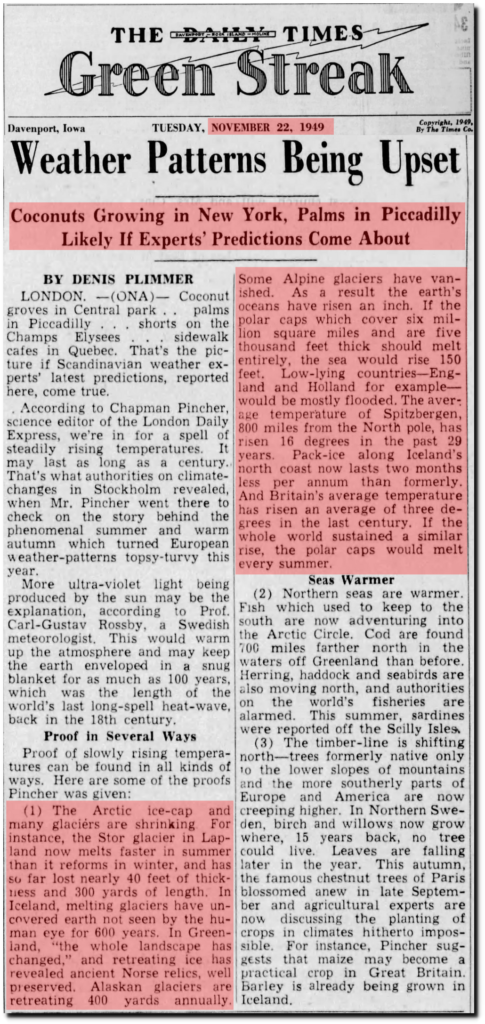 22 Nov 1949, 23 – The Daily Times at Newspapers.com
Iceland weather is cyclical.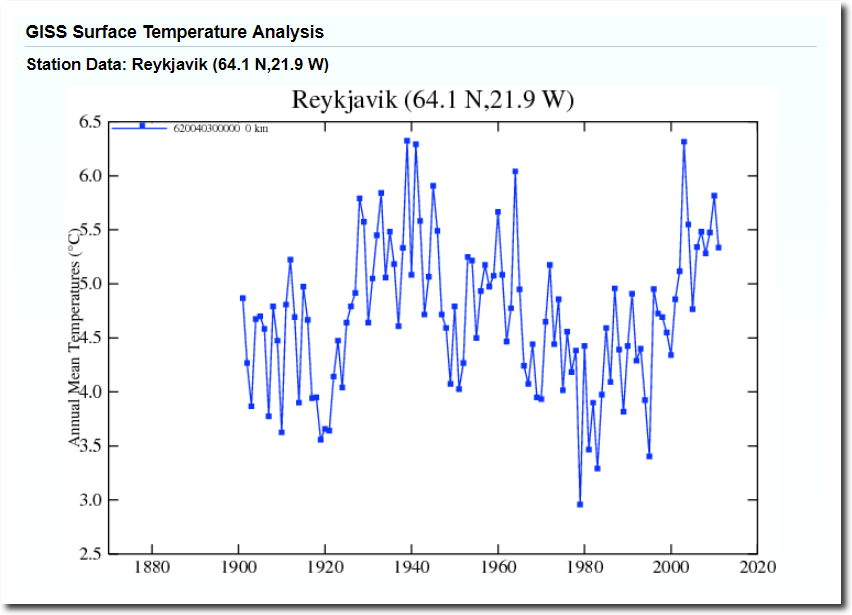 It is controlled by the Atlantic Multidecadal Oscillation, and has nothing to do with CO2.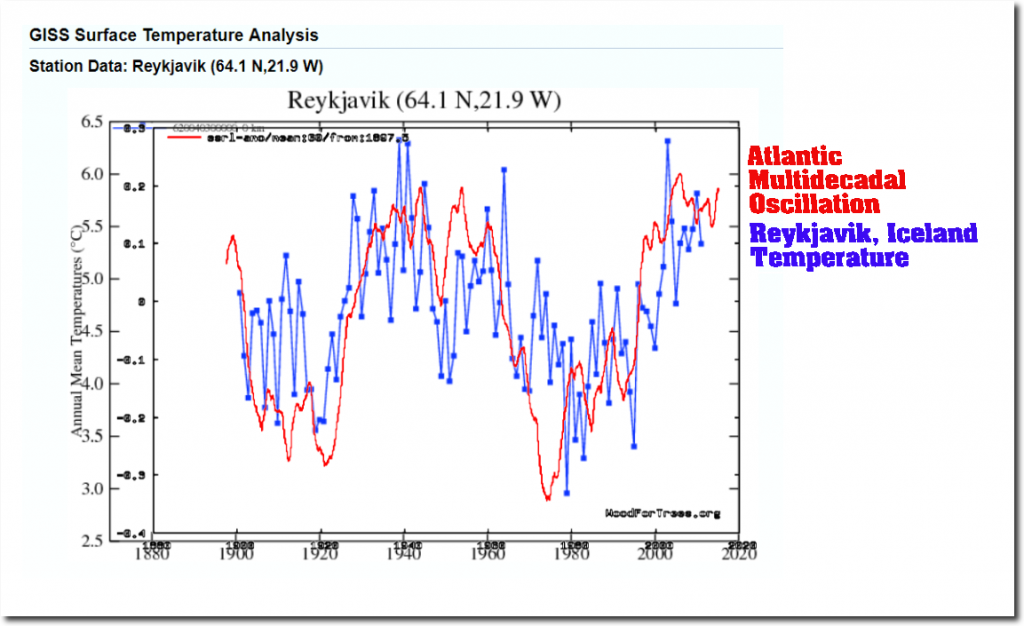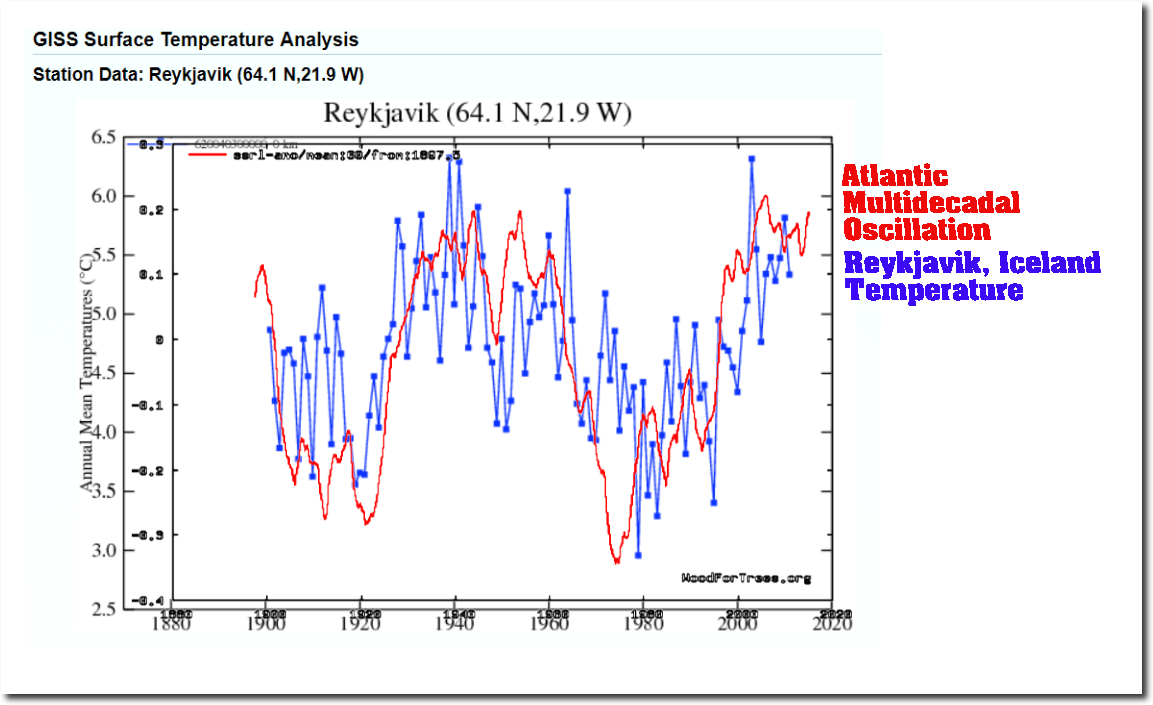 It is time for adults to stop lying to children about climate.