The coldest Christmas on record in the US occurred in 1983. The 1983 polar vortex came at a time of excess Arctic ice. But that was the old polar vortex.

26 Dec 1983, 1 – The Tampa Tribune at Newspapers.com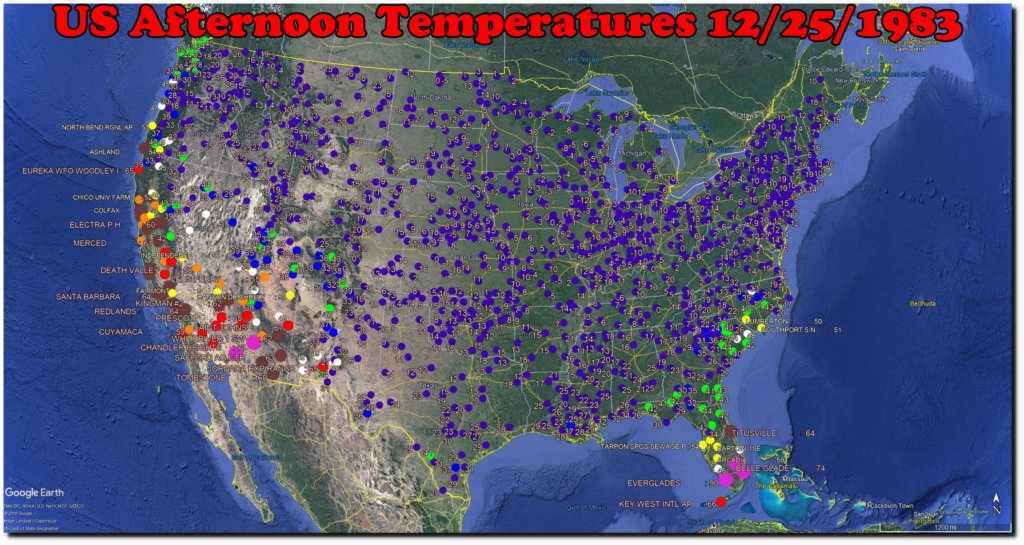 The new polar vortex is caused by missing Arctic ice. Because …. science.
Some researchers, including Dr. Francis and Dr. Cohen, say they suspect that the more frequent polar vortex breakdowns can be tied to climate change.

the Arctic is warming at a rate twice as fast as the world average. That warming has led to historically low levels of sea ice in the region. The melting sea ice, particularly in an area near the Barents and Kara Seas off Siberia, may be linked to the changes in the polar vortex.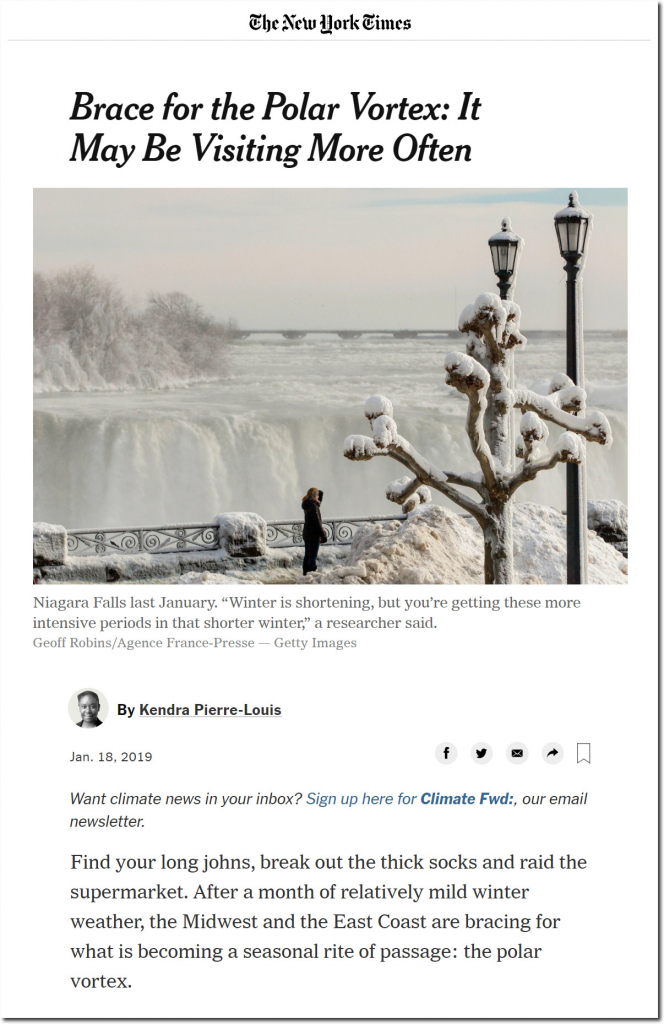 Brace for the Polar Vortex: It May Be Visiting More Often – The New York Times