The Guardian says a pink algae has mysteriously appeared on snowfields in the Alps, which is being "investigated by scientists" and is associated with climate change.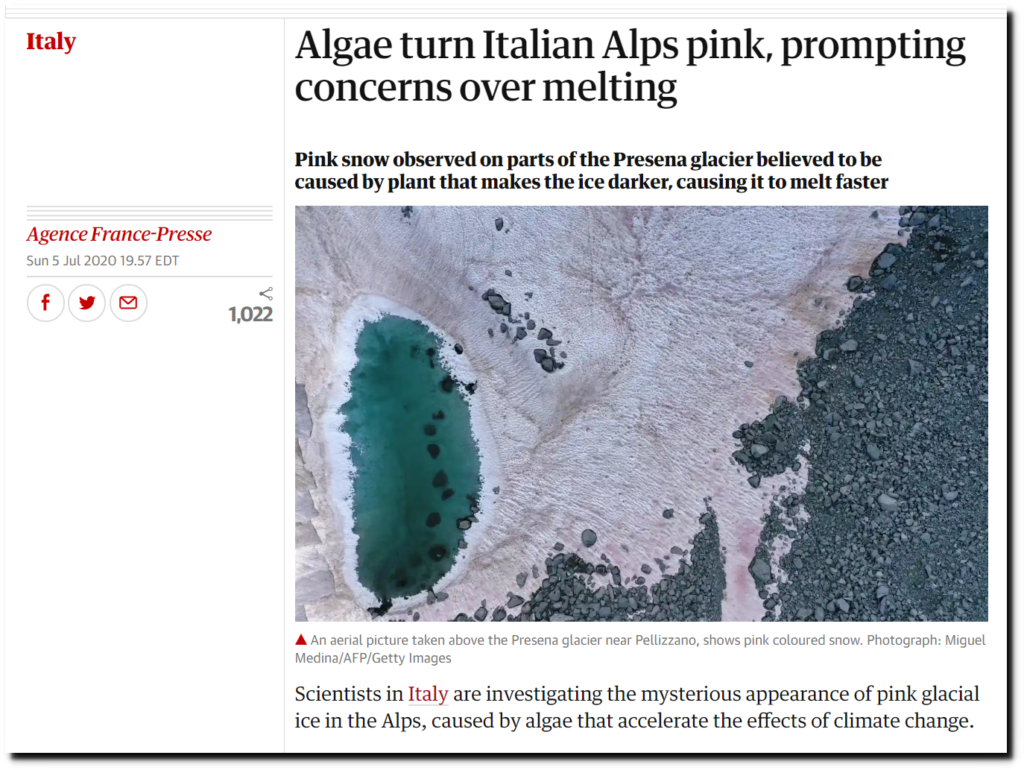 Algae turn Italian Alps pink, prompting concerns over melting | World news | The Guardian
This happens every summer, and has for my entire life. Hikers are warned not to eat pink snow, because it can cause diarrhea. Here is Kirye hiking on pink snow in Wyoming last weekend.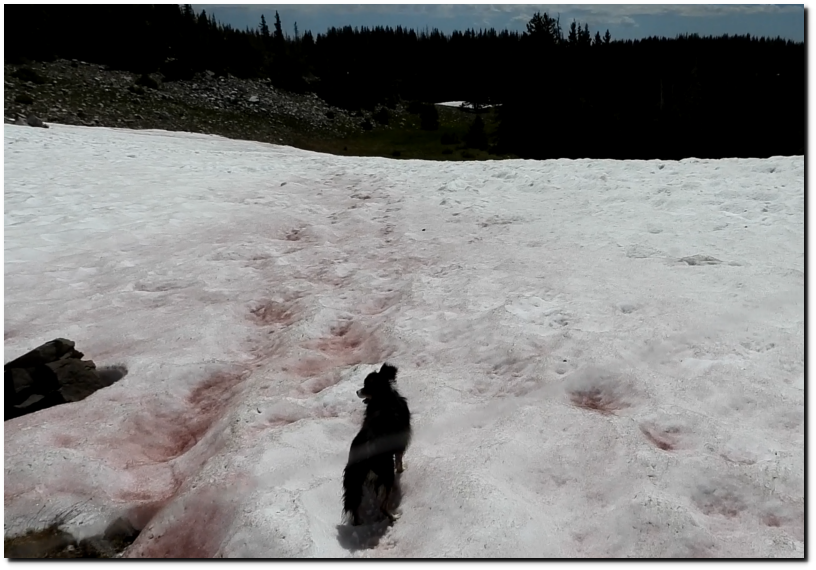 The press is completely shameless with their lies on essentially every topic.
h/t Marc Morano