The other half of Charlie Firth's stupidity lies over Greenland, where he showed a picture of completely normal Greenland glaciers as evidence that the ice is melting.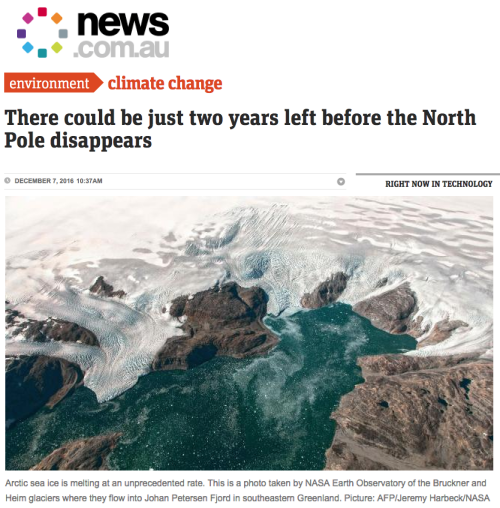 North Pole melting rate: In two years, the Arctic could be completely gone
Nothing in that picture shows evidence of anything unusual. About 500 billion tons of snow falls on Greenland every year, and it all has to return to the sea. It does this as rivers of water, and rivers of ice known as "glaciers." Climate alarmists watch glaciers calving into the sea and weep, because they don't understand basic science.
Greenland has gained a record amount of ice this autumn, about 50% above normal.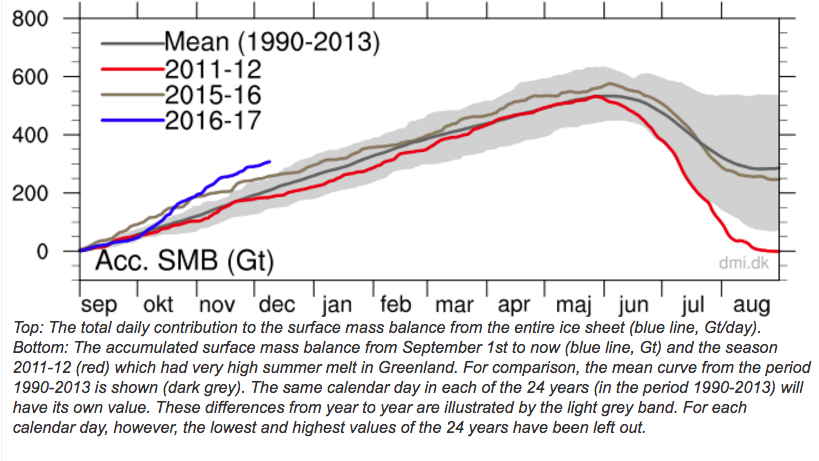 Greenland Ice Sheet Surface Mass Budget: DMI
I flew over southeast Greenland last week. This is what it looked like. A giant frozen mass of snow and ice. Nothing is melting there.