Richard Boone of Science Business magazine writes from his warm office in California,  that Alaska winters are getting very warm, and it is your fault.
Warmer winters have a cascading effect in Alaska. "The impacts have been profound," said Boone. "And the state has found itself unprepared.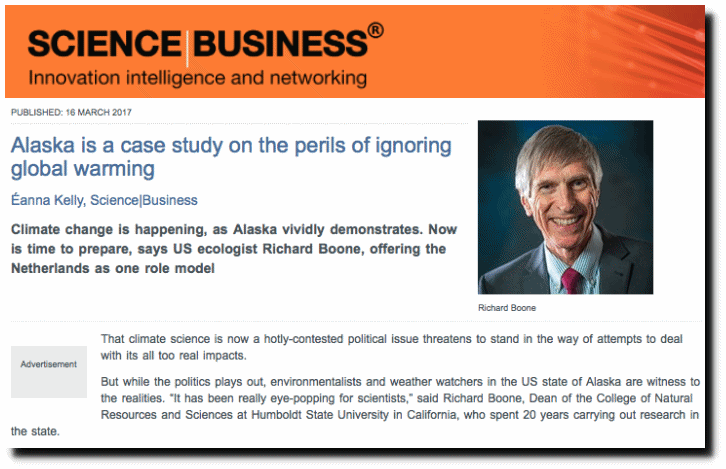 Alaska is a case study on the perils of ignoring global warming – Science|Business
People who live in Alaska have a different opinion. They say the Alaskan winter was too cold.
It's so cold in Alaska that even Alaskans are complaining. Temperatures reached as low as 59 degrees below zero in parts of Alaska on Jan. 18, 2017

"I want to leave," Cynthia Erickson of Tanana, Alaska, told the Associated Press. "My teeth are frozen to my lips." "It's just miserable," Erickson added. "I hate everybody who lives in a warm place."
On March 4, the fake news Guardian said the Iditarod was suffering from insufficiently wintry conditions.
Temperatures in Alaska were actually far below normal on March 4, as they were on 30 out of 31 days last month.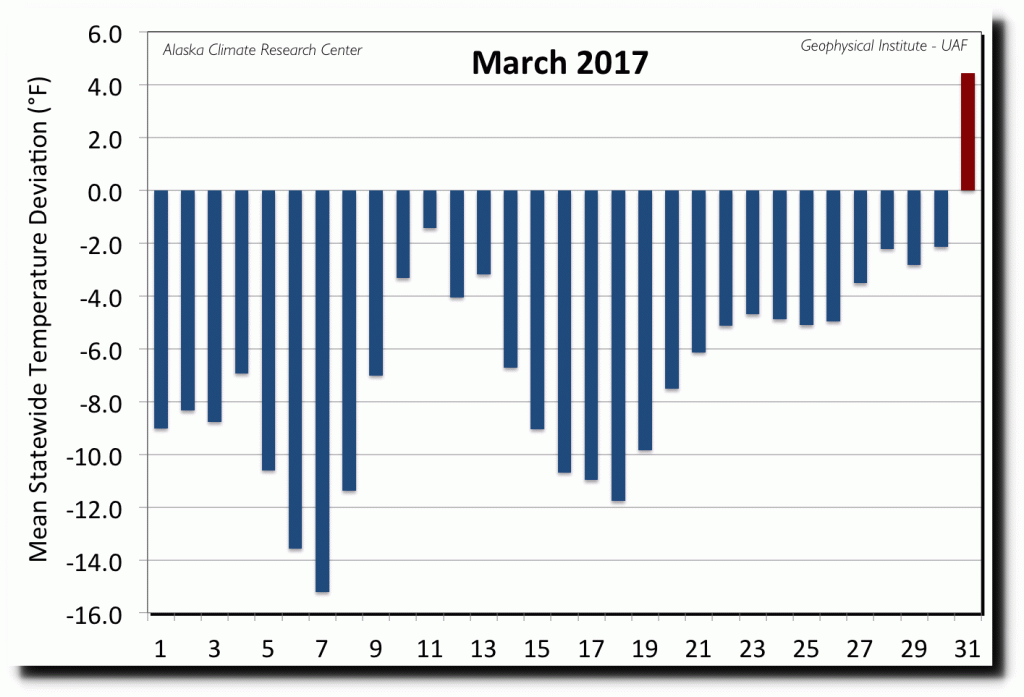 March 2017 Statewide Summary | Alaska Climate Research Center
Every location in Alaska except two were below normal temperature during March, with Fairbanks 14 degrees below normal.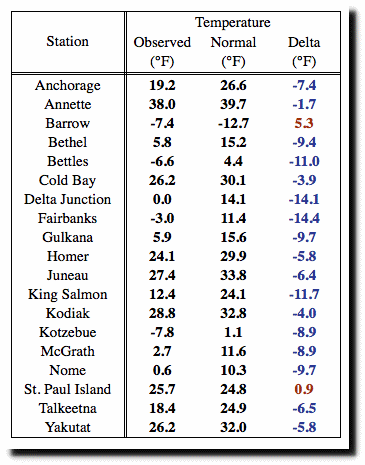 March 2017 Statewide Summary | Alaska Climate Research Center
Temperatures in Fairbanks this year have been averaging more than twenty degrees cooler than 1981.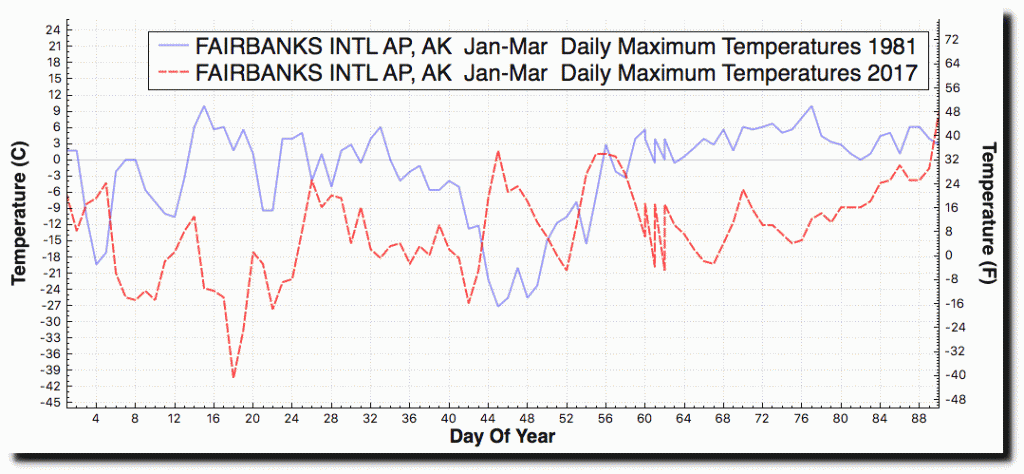 Global warming is a business, not a science. Keeping the scam alive brings in billions of dollars a year to research institutions.