There are many crooks in the climate science business, but none more brazen than Michael Mann, who is now blaming California drought and "extreme meanders" in the jet stream on global warming.
Climate change is altering global air currents – increasing droughts, heatwaves and floods

One of the scientists who demonstrated conclusively that global warming was an unnatural event with the famous "hockey stick" graph is now warning that giant jetstreams which circle the planet are being altered by climate change.

Professor Michael Mann said extreme weather events – such as the "unprecedented" drought in California last year, the flooding in Pakistan in 2010 and the heatwave in Europe in 2003 – were happening more often than they should do, even taking the warming climate into account.
I blogged yesterday about how fraudulent this claim is.
This, he said, meant there had to be an additional factor.

Jetstreams are influenced by the difference in temperatures between the Arctic and the equator.

But the Arctic has been warming much faster than tropical climates – the island of Svalbard, for example was 6.5 degrees celsius warmer last year compared to the average between 1961 and 1990. The land has also been warming faster than the sea.

Both of those factors were changing the flow of these major air currents to create "extreme meanders" which were helping to cause "extreme weather events", Professor Mann said.

Last year, another leading climate scientist warned that the rapid rate of warming in the Arctic could have a "catastrophic" effect on the weather in the northern hemisphere.

In a paper in the journal Scientific Reports, Professor Mann and other researchers wrote that evidence of the effect of climate change on the jetstreams had "only recently emerged from the background noise of natural variability".

Climate change is altering global air currents – increasing droughts, heatwaves and floods | The Independent
This claim is just as fraudulent as everything else Mann says. Forty years ago, experts said the exact opposite. They blamed California drought and extreme meanders in the jet stream on global cooling.
the 1977 drought is judged by experts as more severe than the 1930's.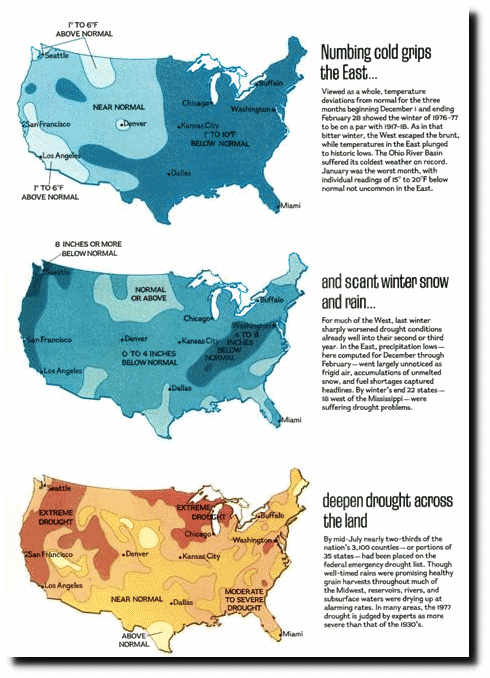 National Geographic : 1977 Dec, Page 822
Mann reported 6.5 degrees Arctic warming as proof of his Mann made global warming theory.  But in 1947, experts reported ten degrees Arctic warming since 1900.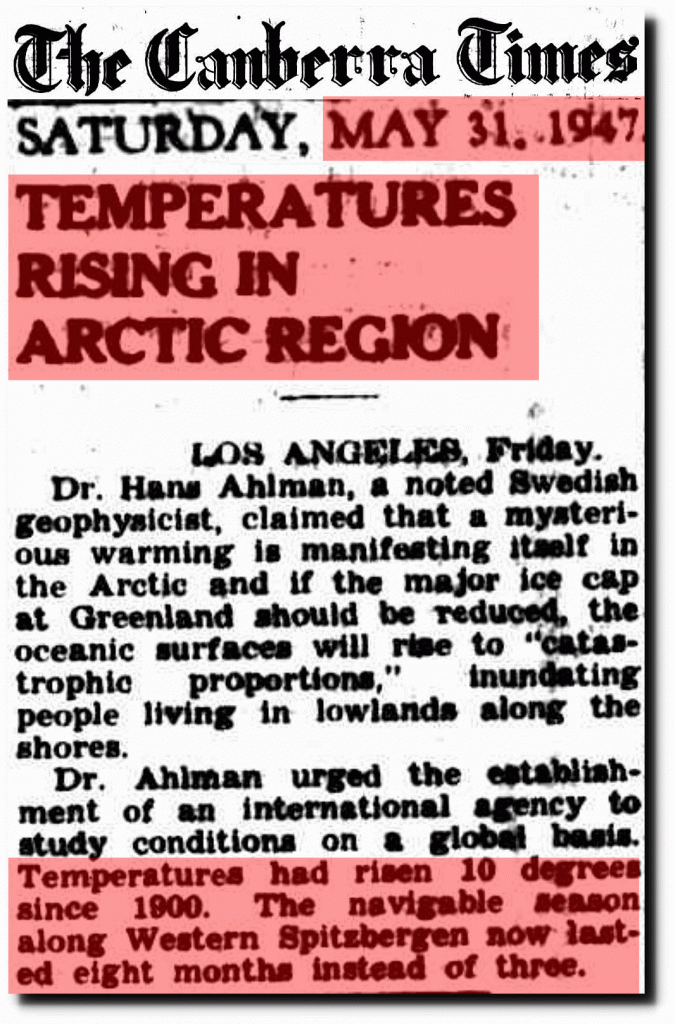 31 May 1947 – TEMPERATURES RISING IN ARCTIC REGION
Global warming theory had been disproved by 1991, after 45 years of Arctic cooling and thickening Arctic ice.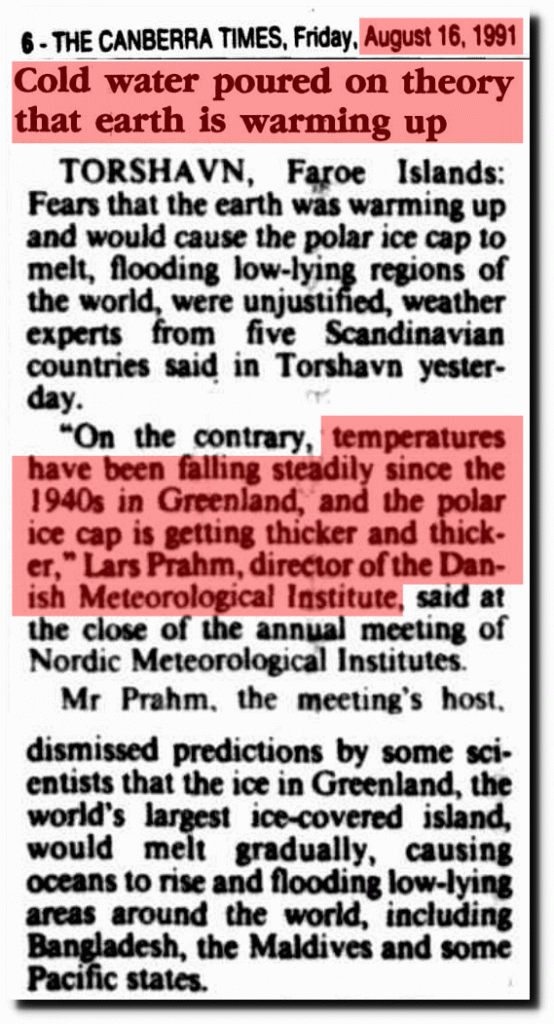 16 Aug 1991 – Cold water poured on theory that earth is warming up
Actual science and facts weren't going to bring any money in for fraudsters like Mann and Gavin Schmidt at NASA, so they simply erased the post-1940 Arctic cooling.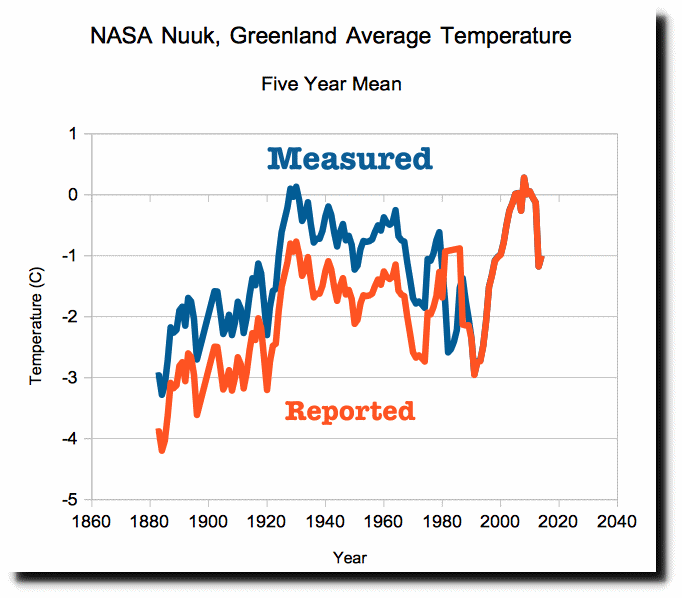 Data.GISS: GISS Surface Temperature Analysis
Global warming is the biggest scam in science history, There is no indication that the climate is changing in any way other than natural cycles, so government funded climate scamsters alter data and then use the fake data as the basis for their junk science theories.