On this date in 1936, Wisconsin hit 114 degrees and Michigan hit 112 degrees. Those were the hottest temperatures ever recorded in those states. The ten hottest July 13th's all occurred with CO2 below 350 PPM. July 13 is no longer a hot day in the US. I was driving last night with the heater on.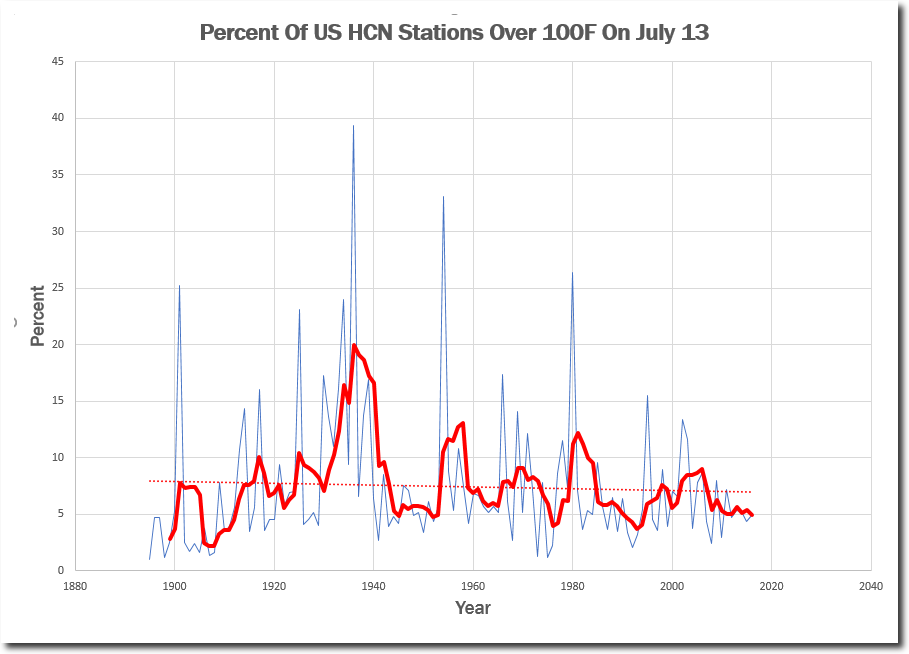 The US experienced 100 degree weather from coast to coast that day, with the vast majority of stations in the interior over 100 degrees.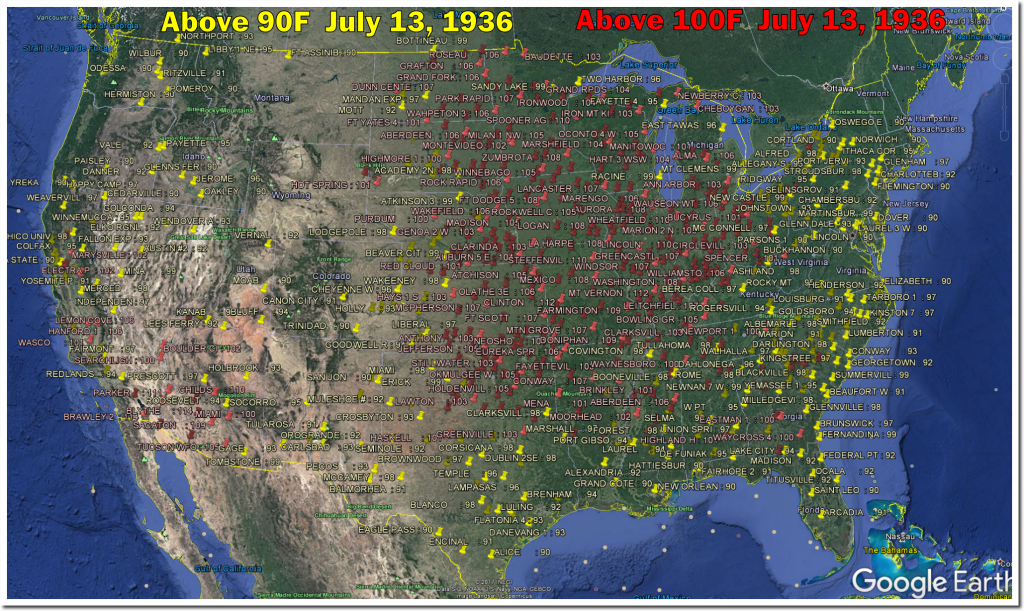 Thousands of people died from the heat, include more than 300 in Michigan.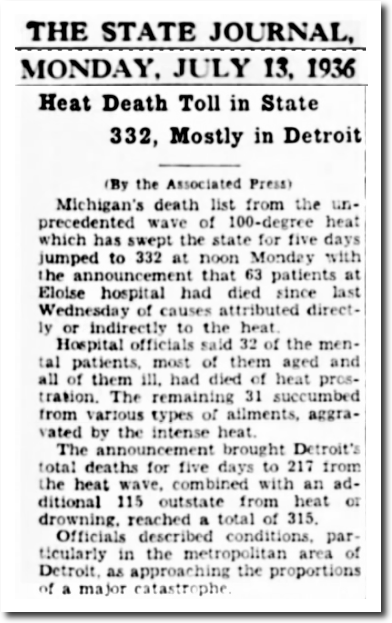 13 Jul 1936, Page 3 – Lansing State Journal 
Sadly for these people, they didn't have the benefit of Zeke Hausfather adjusting 1930's temperatures downwards.