We see claims like this from climate scientists and journalists every day.
Global-warming trends already hitting New York | Local News | pressrepublican.com
The claims in the article are completely fake and have no basis in science. The exact opposite is true. The frequency of hot days in New York state plummeted 60 years ago, and never recovered.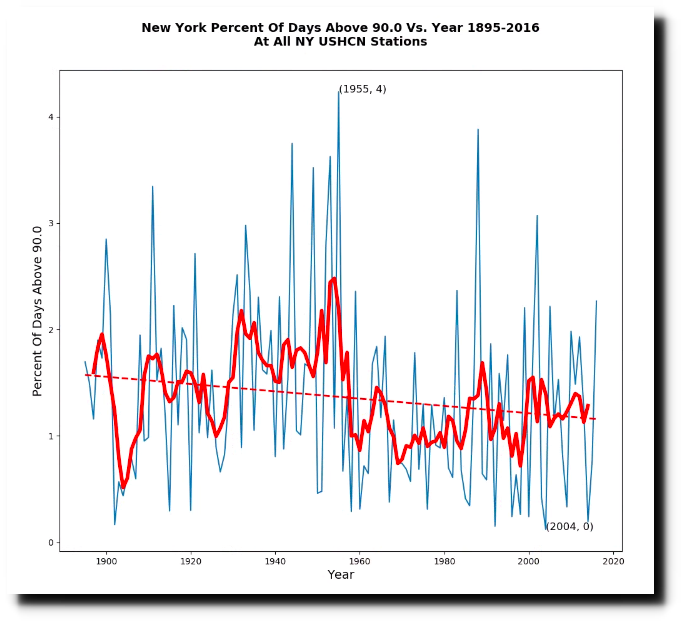 Many climate scientists, politicians and journalists believe they can lie with impunity. It is time to cut off all funding to these slime balls.