Science Rushing Sun Machines To Oust Coal And Oil
– 1923
Arrhenius, the father of global warming, said the world would run out of oil by 1983, and was pushing the solar energy business from day one.
Arrhenius predicted 8-9C warming, and said Siberia would be the greatest farming country on earth.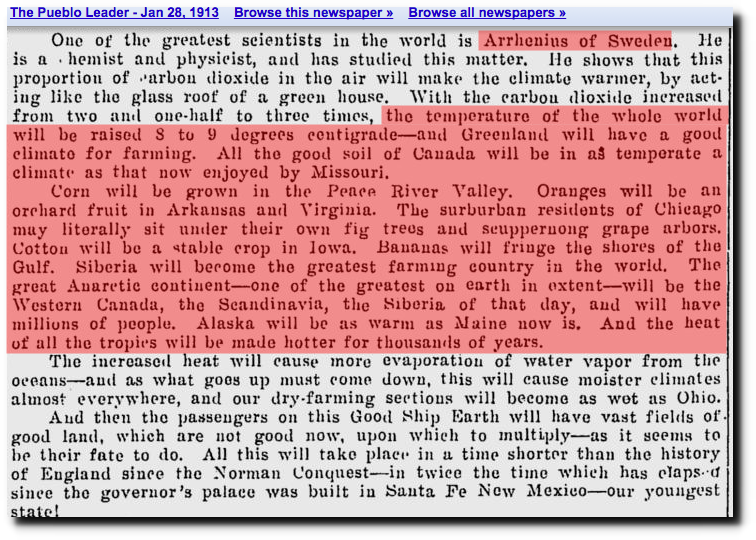 The Pueblo Leader – Google News Archive Search
Global warming scamsters have been pushing the same junk science with the same underlying agenda for 100 years.