I love raptors and photograph them every day – like this Ferruginous Hawk I saw this morning.
And this Kestrel I saw yesterday.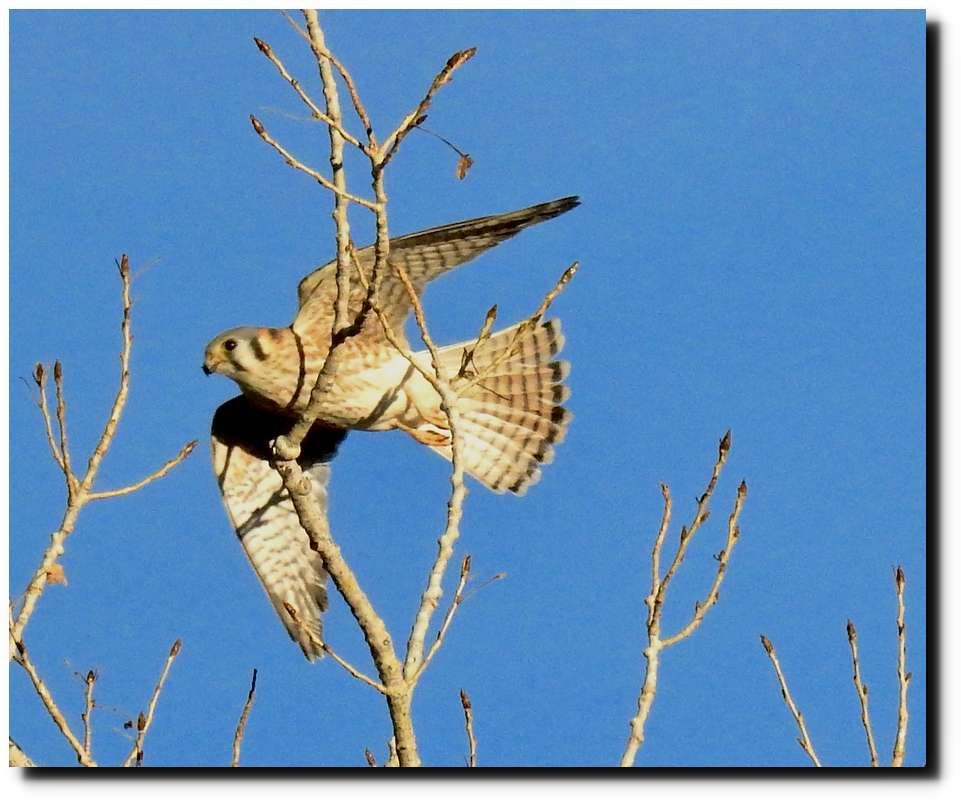 It is illegal to shoot Golden Eagles, but if you kill thousands of them in the name of green energy, you are a green hero and get big tax breaks and subsidies from the government. The US Park Service says that there are twenty thousand Golden Eagles in the western US
The most recent survey of Golden Eagles  across four large Bird Conservation  Regions (BCRs) in the West (80 percent  of the species' range in the lower 48  states is in these BCRs) provided an  estimate of 20,722 Golden Eagles of all  ages across the survey area.

www.fws.gov/windenergy/docs/Golden_Eagle_Status_Fact_Sheet.pdf
The Altamont Pass wind farm kills one Golden Eagle every three days, which means they have killed more than 10% of the current population.
Dr. Shawn Smallwood's 2004 study, spanning four years, estimated that California's Altamont Pass wind "farm" killed an average of 116 Golden Eagles annually (2). This adds up to 2,900 dead "goldies" since it was built 25 years ago.

US windfarms kill 10-20 times more than previously thought | Save the Eagles International
Greens want to put these impenetrable death traps up all over the country. Birds have essentially no chance of flying through a wind farm safely.

Turbine blades are as long as a football field, and travel more than 100 miles per hour. They create low pressure in their wake, which sucks flying creatures in and then decapitates them, similar to what ISIS terrorists do.
GOLDEN EAGLES FACE EXTINCTION IN U.S. AS NUMBERS PLUMMET, NEW STUDIES REVEAL

By Miriam Raftery

January 6, 2012 (San Diego's East County) – San Diego County's 48 pairs of nesting golden eagles and even rarer bald eagles could be in peril if proposed industrial-scale wind farms are built.  In a press release issued today,  Save the Eagles International (STEI) issued a dire warning, providing detailed documentation proving  that golden eagles and their nests are disappearing rapidly near wind farms across the U.S.

The group also blasted the U.S. Fish & Wildlife Service for changing its mission from protecting wildlife to "catering to the interests of an industry" that is a "ruinous one to boot."

Although the studies focused on golden eagles, if no major action is taken, wind turbines' razor-sharp blades will also threaten the existence of other species, STEI predicts.

The international group "solemnly warns the Western States that the biologically-blind policies will cause the extinction of the Golden Eagle, the California Condor, and other species of raptors." Also at risk are species in Eastern and Central states, such as the Whooping Crane.

GOLDEN EAGLES FACE EXTINCTION IN U.S. AS NUMBERS PLUMMET, NEW STUDIES REVEAL | East County Magazine