"If you thought science was certain. well that was just an error on your part"

– Richard Feynman
During January, 1977 it snowed in Miami and Alaska was warmer than Florida. Similar to the current forecast.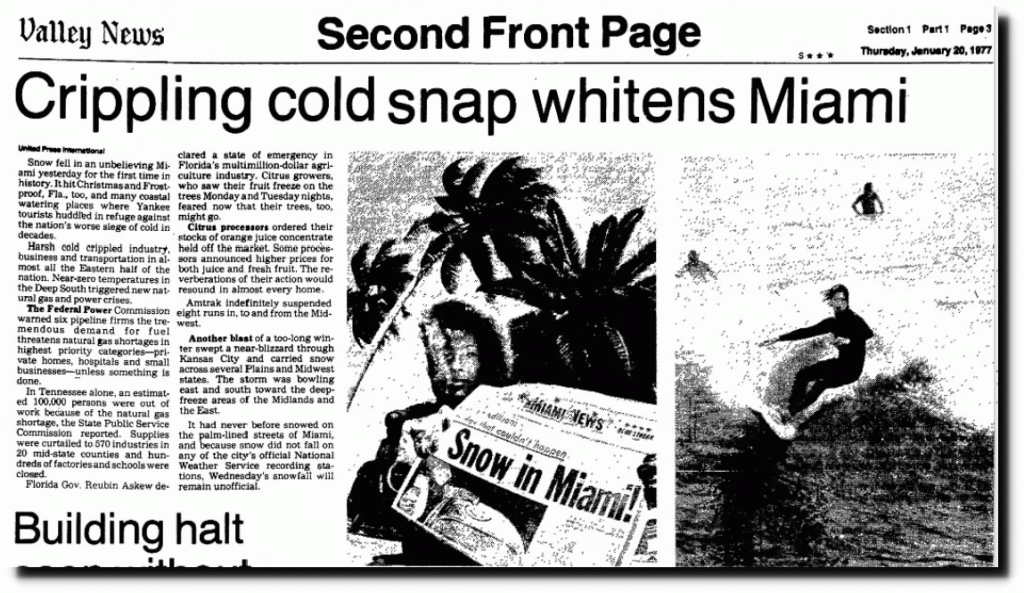 20 Jan 1977, Page 3 – Valley News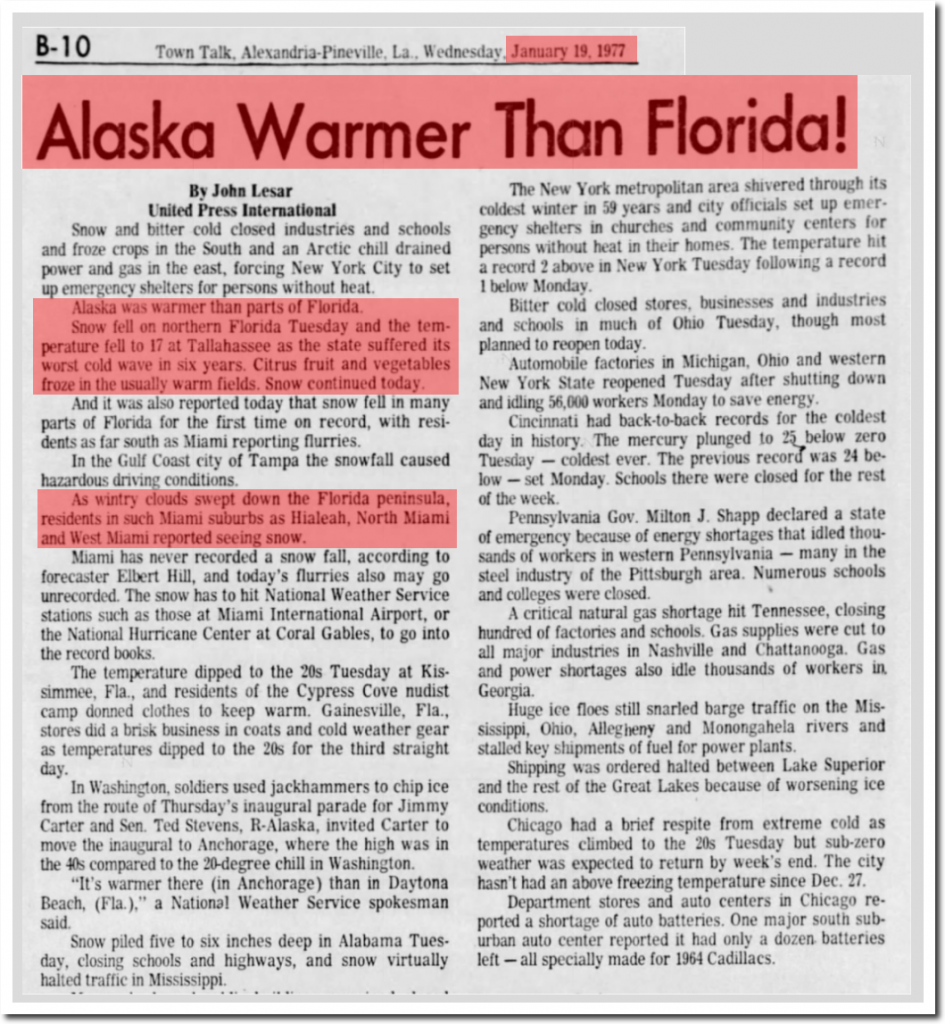 19 Jan 1977, Page 20 – The Town Talk at Newspapers.com
National Geographic : 1977 Dec
In 1977 it was blamed on global cooling.  This time, it will of course be blamed on global warming.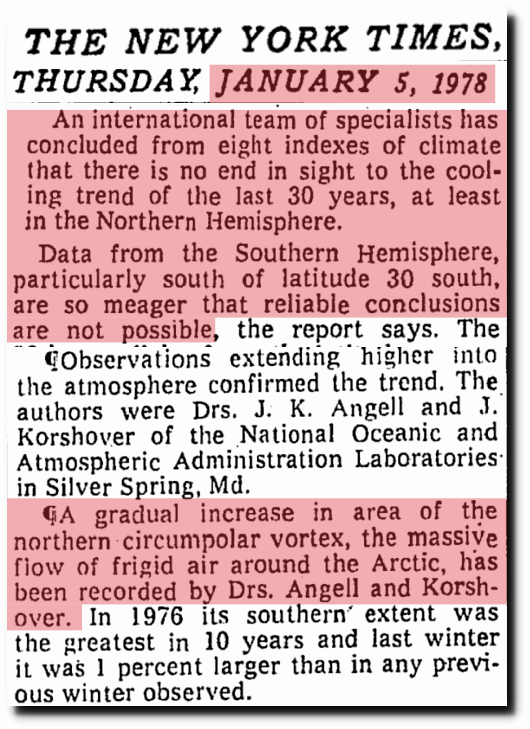 International Team of Specialists Finds No End in Sight to 30‐Year Cooling Trend in Northern Hemisphere – The New York Times