March of 2012 was very warm, and that was blamed on global warming.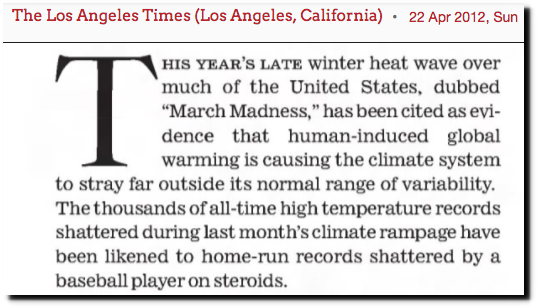 22 Apr 2012, Page 22 – The Los Angeles Times at Newspapers.com
March of 2018 is very cold, and that is also being blamed on global warming.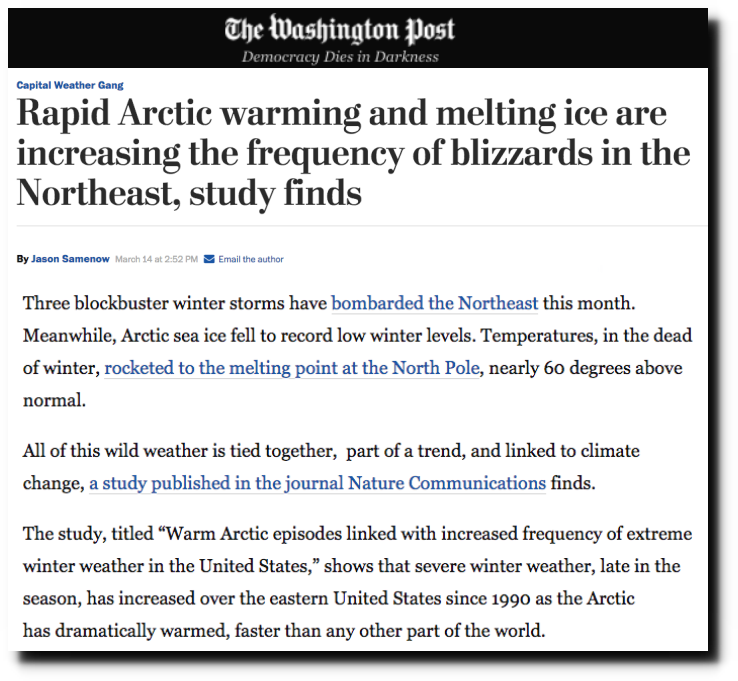 Rapid Arctic warming and melting ice are increasing the frequency of blizzards in the Northeast, study finds – The Washington Post
Regardless of what the weather is, the global warming cult sees it as a sign of the coming climate apocalypse.   And the adherents to this religion are simply too stupid to understand what is wrong with their thinking.