It doesn't matter how beautiful your theory is, it doesn't matter how smart you are. If it doesn't agree with experiment, it's wrong.
One hundred five years ago, the father of global warming theory predicted climate refugees would flee to Siberia and Canada, Greenland would have a good climate for farming, and Siberia would become the greatest farming country on Earth.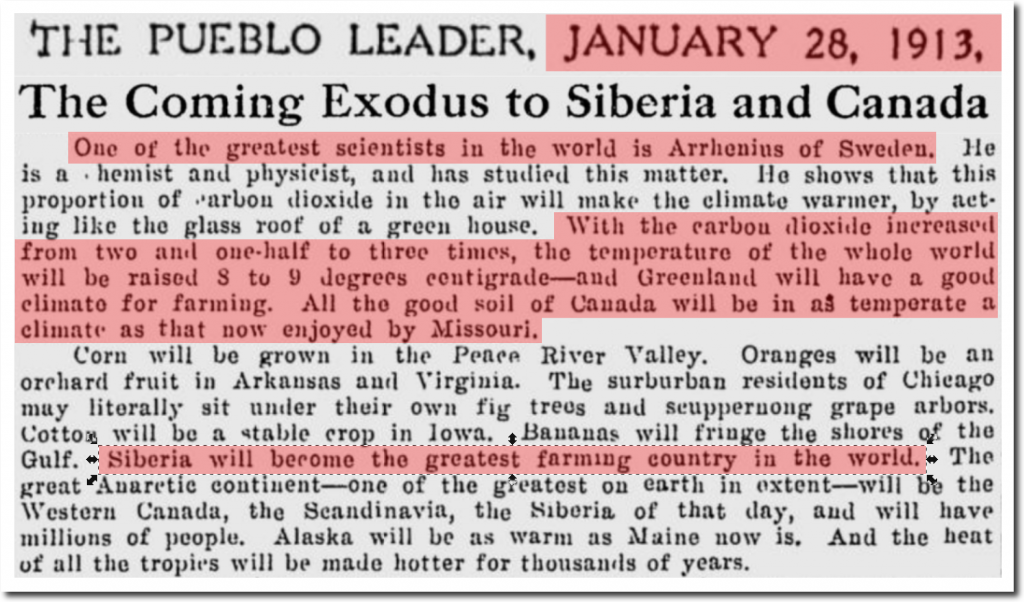 The Pueblo Leader – Google News Archive Search
It is difficult to imagine how anyone could have been more wrong than Arrhenius was, yet modern climate science is still based on his theories.