Climate experts at the EPA say declining snow cover is an indicator of global warming.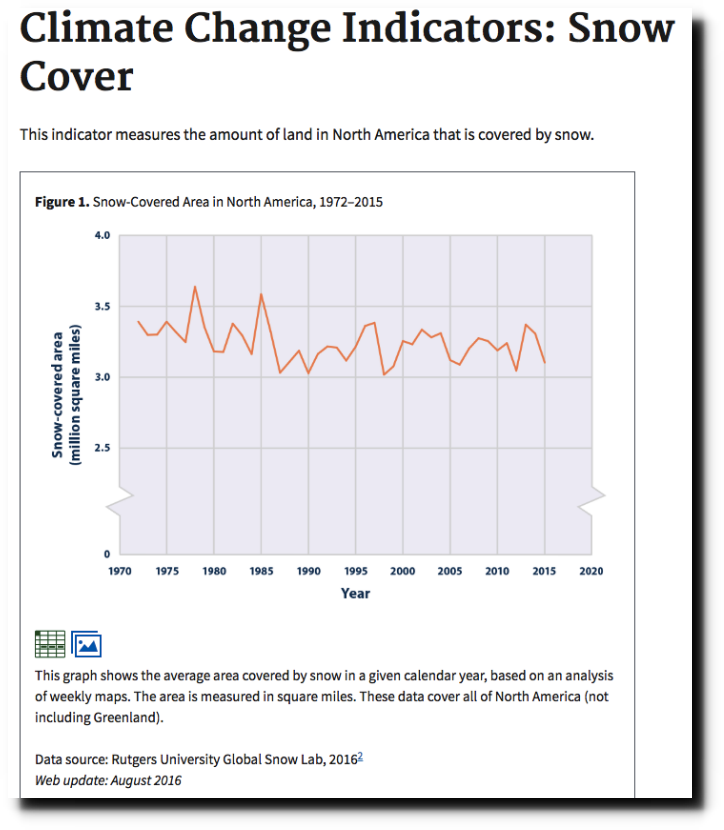 Climate Change Indicators: Snow Cover | Climate Change Indicators in the United States | US EPA
Scientists have been assessing global warming by looking at declining snow cover for decades.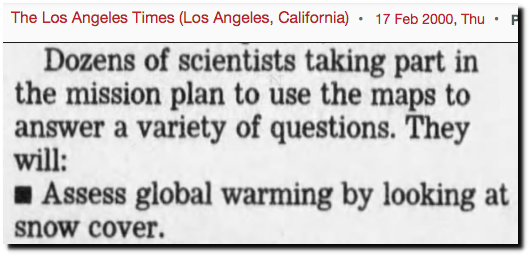 17 Feb 2000, Page 106 – The Los Angeles Times at Newspapers.com
In 2007, the Rutgers University Snow maps were cited as proof that your SUV was destroying the planet.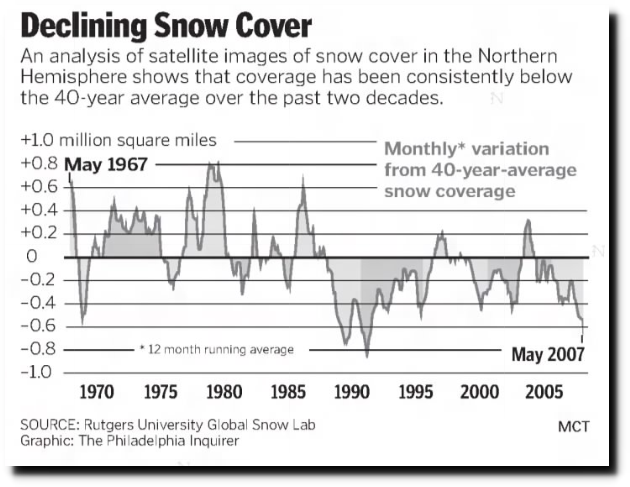 14 Dec 2007, Page A02 – Hartford Courant at Newspapers.com
The same Rutgers University graph updated through 2018, shows that snow cover has been increasing for 30 years, and has been above normal for most of last fifteen years. So using the logic of climate scientists, that must prove global cooling.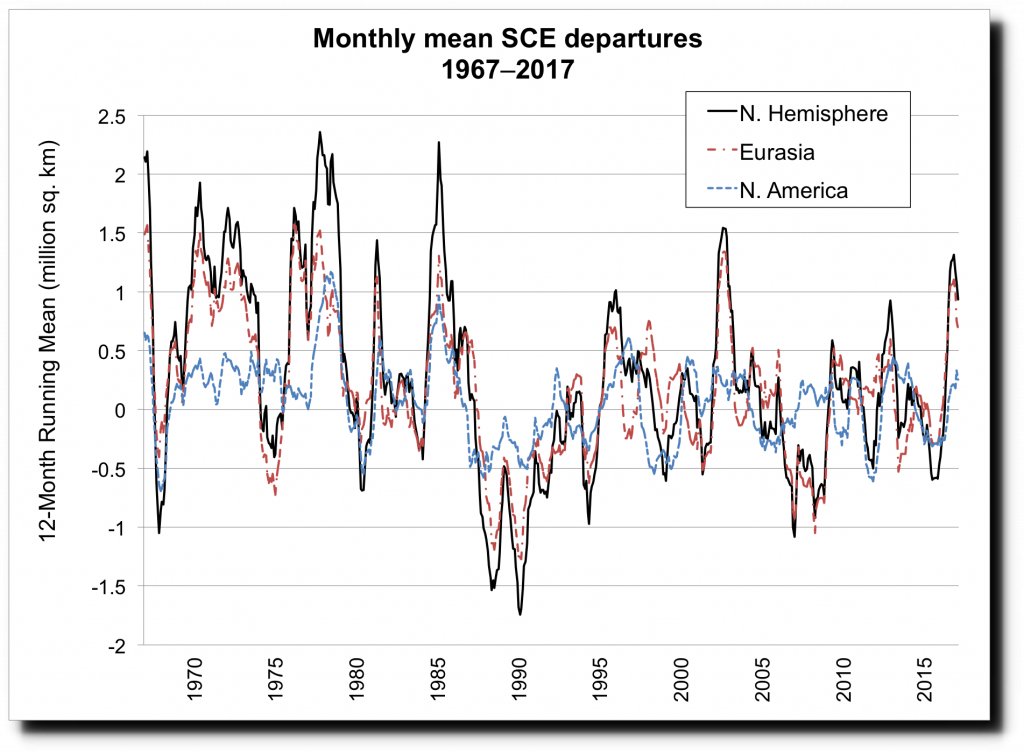 Rutgers University Climate Lab :: Global Snow Lab
But not to worry! Climate experts had all their bases covered, and started blaming snow on global warming over 20 years ago.

TimesMachine: January 14, 1996 – NYTimes.com
Ninety-seven percent of experts now agree, record high snow extent is sure-fire proof the planet is overheating.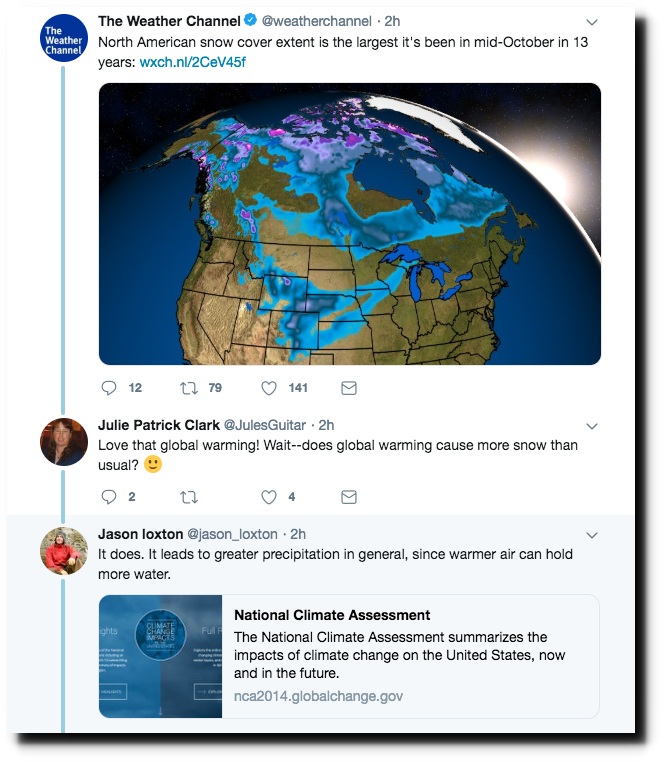 CO2 is a magical and evil molecule, and all natural phenomena (observed or imagined) can be blamed on it.