During October, 1894, the Florida Panhandle was hit by a hurricane strong enough to destroy miles of train track.
12 Oct 1894, Page 7 – New-York Tribune at Newspapers.com
Less than eight weeks later. Florida was hit by a calamitous freeze which destroyed almost the entire citrus crop – and put an end to citrus farming in the northern part of the state.
05 Jan 1895, 10 – The Los Angeles Times at Newspapers.com
Prior to 1894, citrus was grown in northern Florida, but the climate is too cold there now. This is undoubtedly due to unprecedented man-made global warming.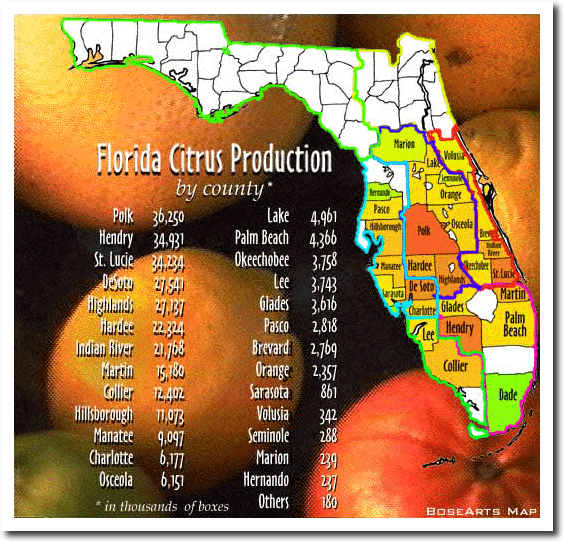 Florida Citrus Growers & Shippers of oranges, grapefruit, & lemons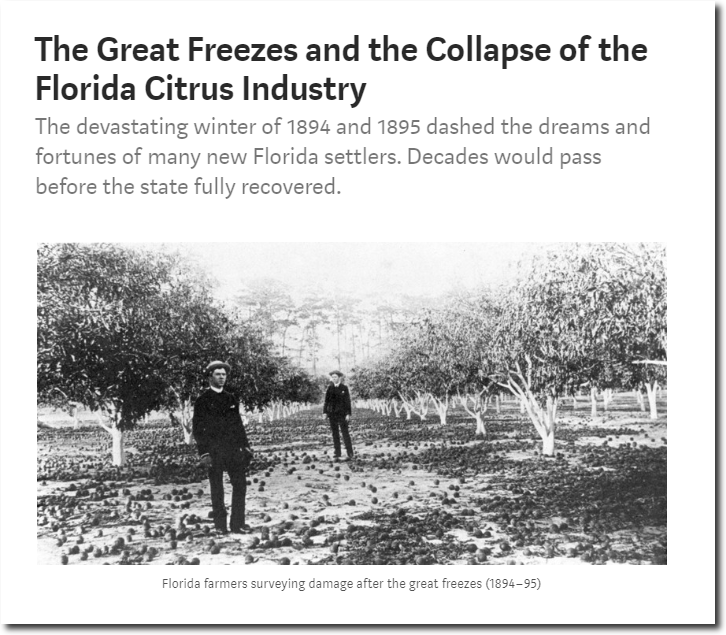 The Great Freezes and the Collapse of the Florida Citrus Industry