Global temperatures  have fallen more than 0.7C over the last three years, and are much cooler than they were twenty years ago. They are not quite as cold yet as they were during the 1970's ice age scare, but are headed that direction.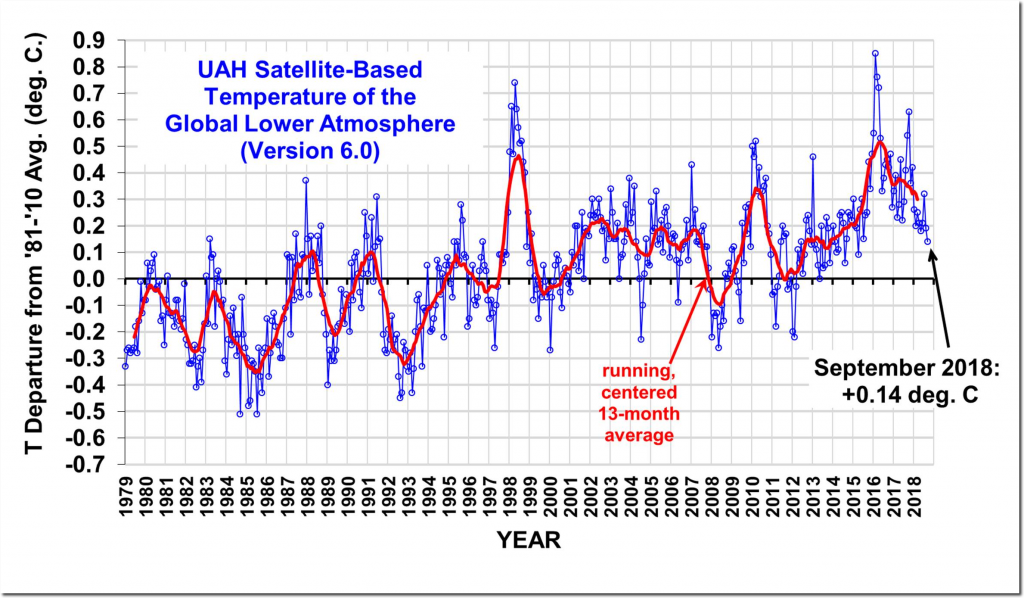 UAH_LT_1979_thru_September_2018_v6.jpg (2340×1350)
Sea surface temperatures are below normal in most of the Southern Hemisphere, and are particularly cold around Greenland and Antarctica.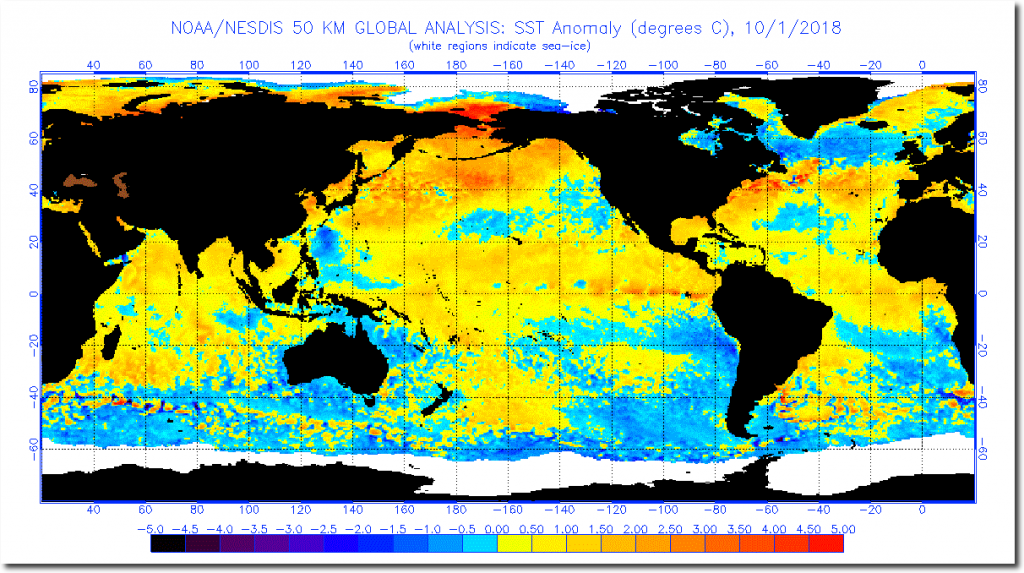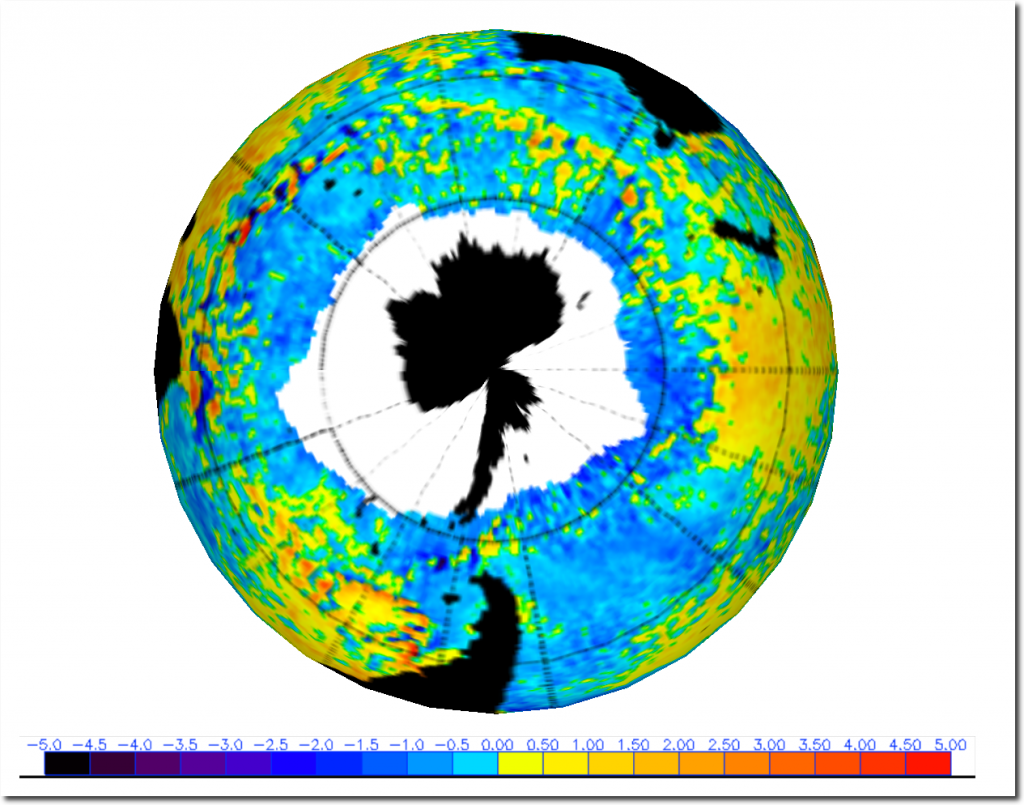 anomnight.10.1.2018.gif (1174×640)
Meanwhile, climate experts are 100% certain that 100% of the imaginary warming is due to humans.

Analysis: Why scientists think 100% of global warming is due to humans | Carbon Brief
I annotated a graph which shows how this works. Twenty degree swings in global temperature are natural, but zero degree swings are 100% man-made.