"Things are happening much faster in the Arctic. I think it will be summer ice-free by 2015," said David Barber, an Arctic climatologist at the University of Manitoba.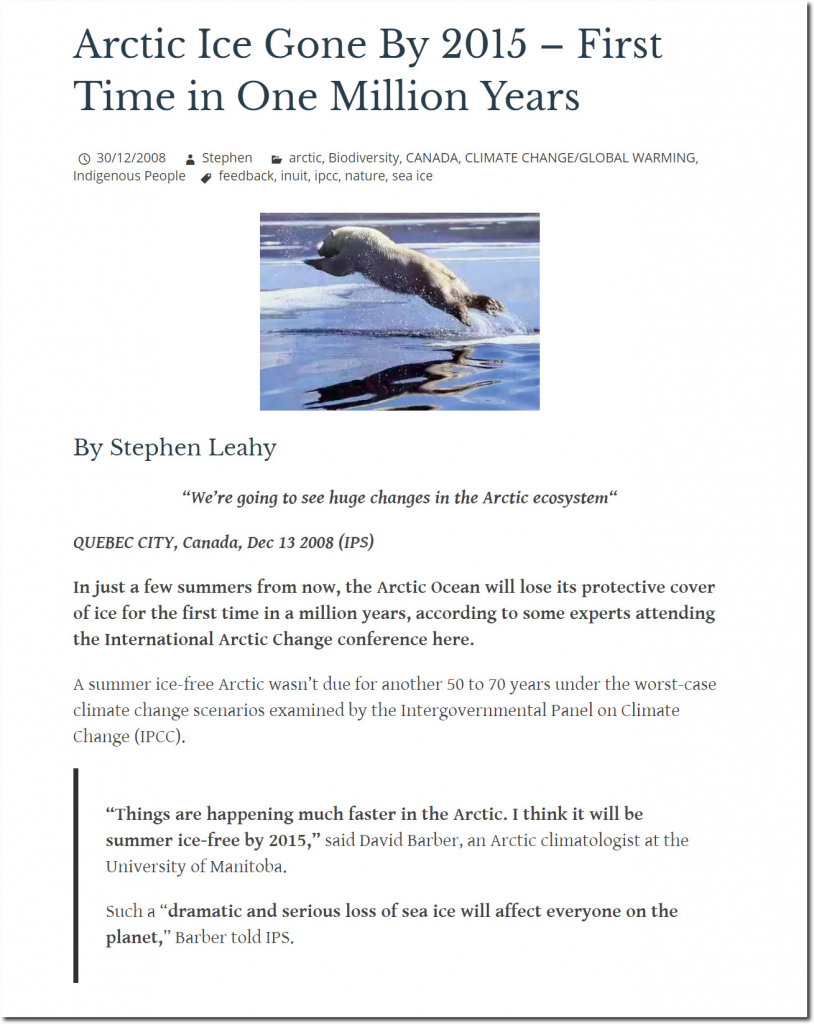 Arctic Ice Gone By 2015 – First Time in One Million Years | Stephen Leahy, International Environmental Journalist
Missed it by "that much"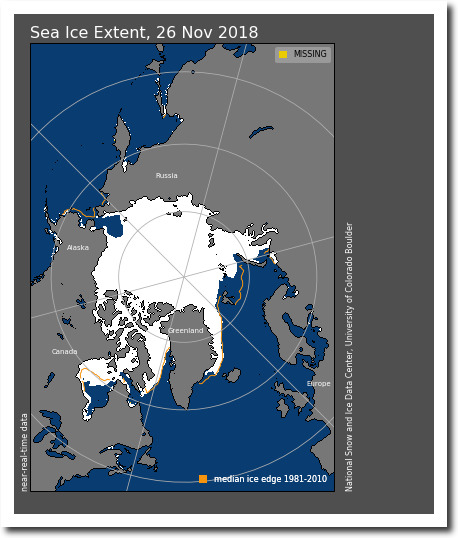 Incompetence and fraud pays extremely well in the climate science business.
Dr. Barber raised over $38M in research funding over the past 5 years.
University of Manitoba – Environment and Geography – Dr. David Barber