Leftists have been trying to shut down the US energy supply for as long as I can remember. In the 1970s, Obama's science adviser said fossil fuels were going to cause a new ice age, and argued that a reliable low cost supply of energy is bad for the economy.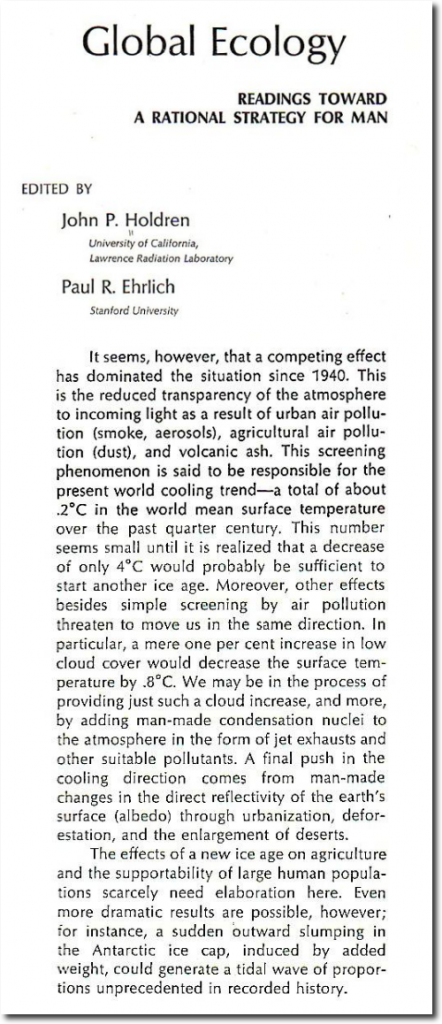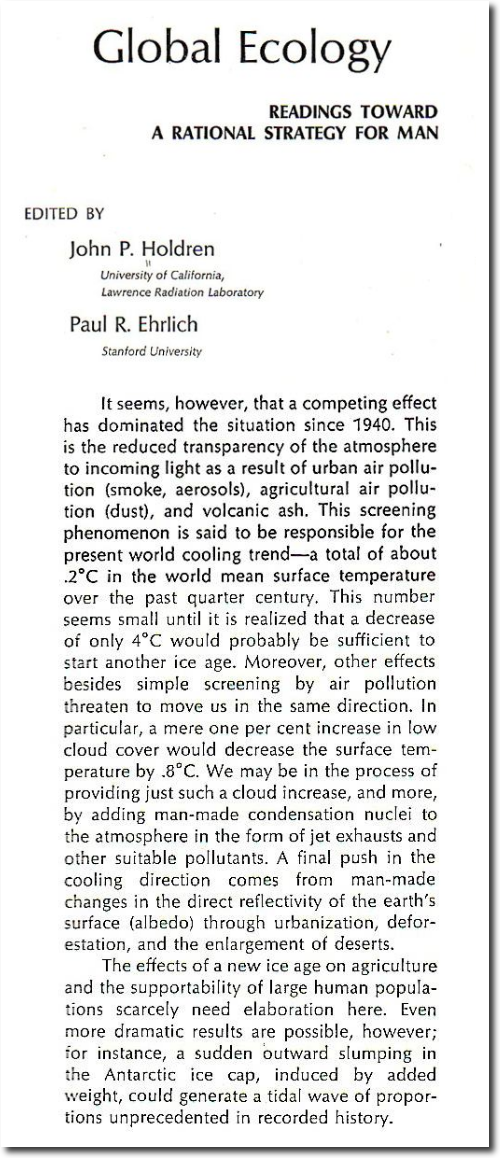 Global ecology : readings toward a rational strategy for man / edited by John P. Holdren, Paul R. Eh… | National Library of Australia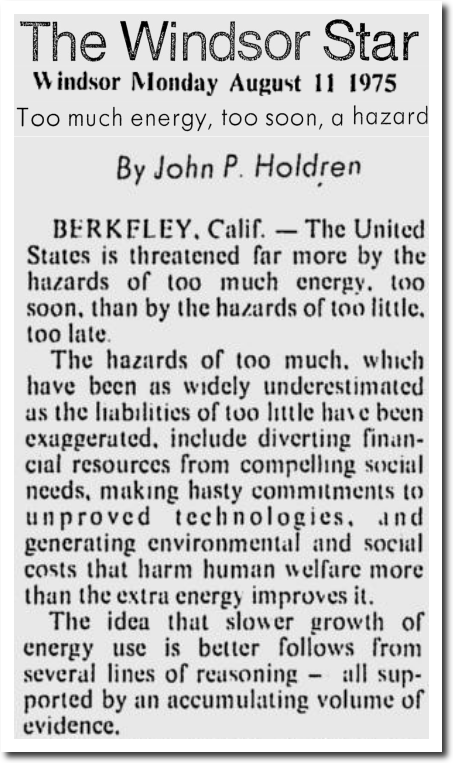 The Windsor Star – Google News Archive Search
Obama wanted to make electricity unaffordable, but the fracking boom destroyed his plans
This made America haters (i.e. Democrats) very angry, and now they want to shut down fracking in Colorado. They gave up on the global cooling story, and now say fossil fuels hurt skiing and children.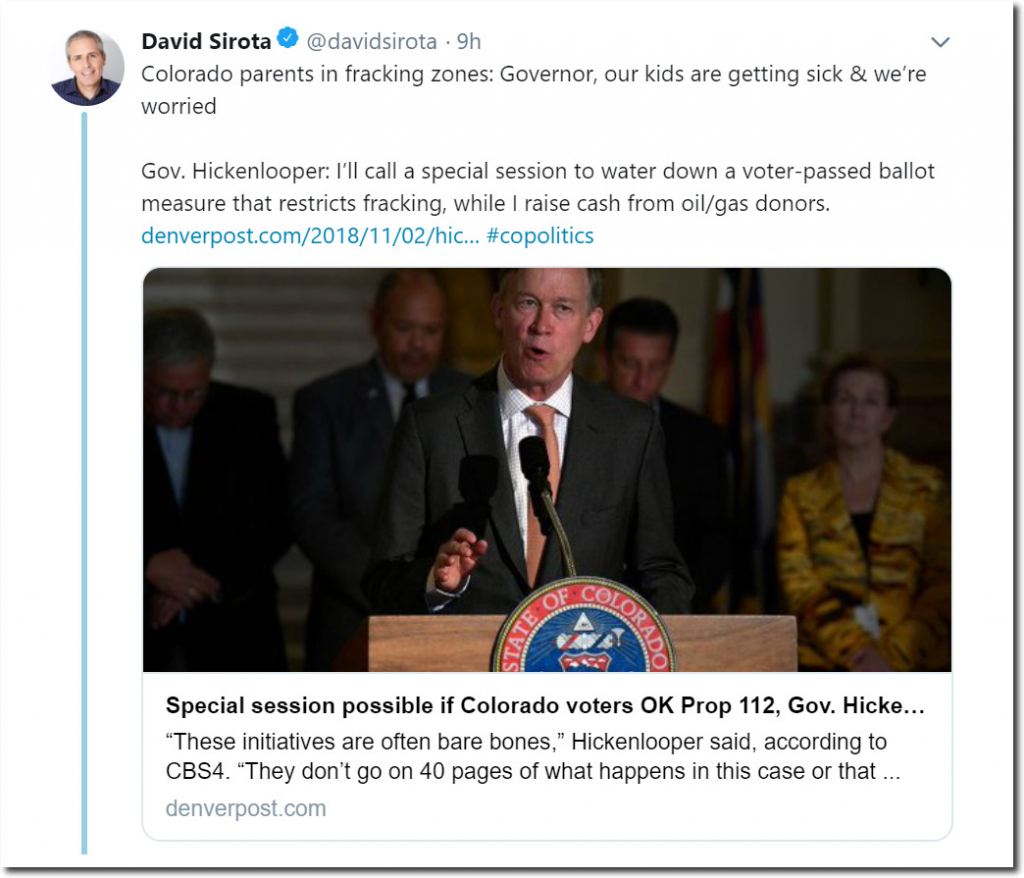 Any Coloradan who thinks fossil fuels are hurting their kids, should simply turn off their electricity and heat this winter – and see how that works out for their family.