October snow cover has been increasing for 40 years, above normal seven years in a row, and above normal fourteen out of eighteen years this century. But the trend is sharply downwards over the past two years.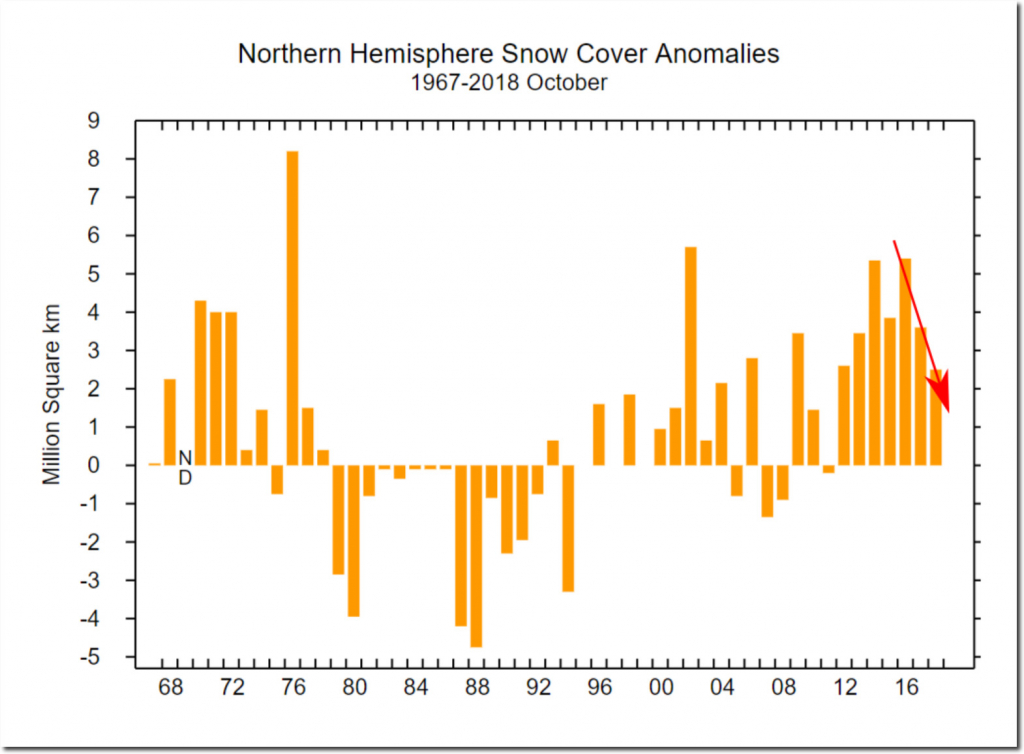 Rutgers University Climate Lab :: Global Snow Lab
Experts say declining snow cover is proof of global warming.