"the global warming scam, with the (literally) trillions of dollars driving it, that has corrupted so many scientists, and has carried APS before it like a rogue wave"
By the year 2001, climate scientists had determined that snow was either gone or doomed.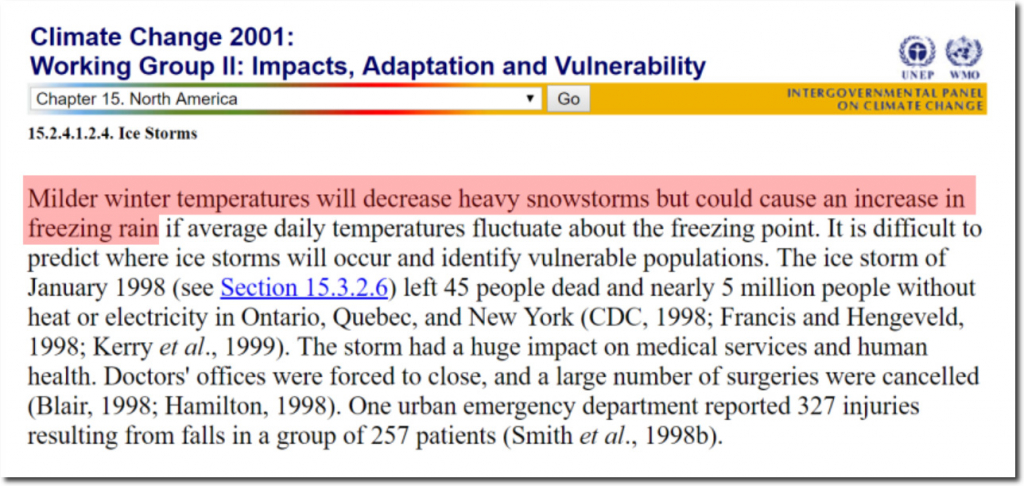 IPCC Third Assessment Report – Climate Change 2001 – Complete online versions | GRID-Arendal – Publications – Other
Snowfalls are now just a thing of the past – Environment – The Independent
In 2006, the New York Times announced the endless summer, and tied it to Polar Bears dying and the demise of Arctic sea ice.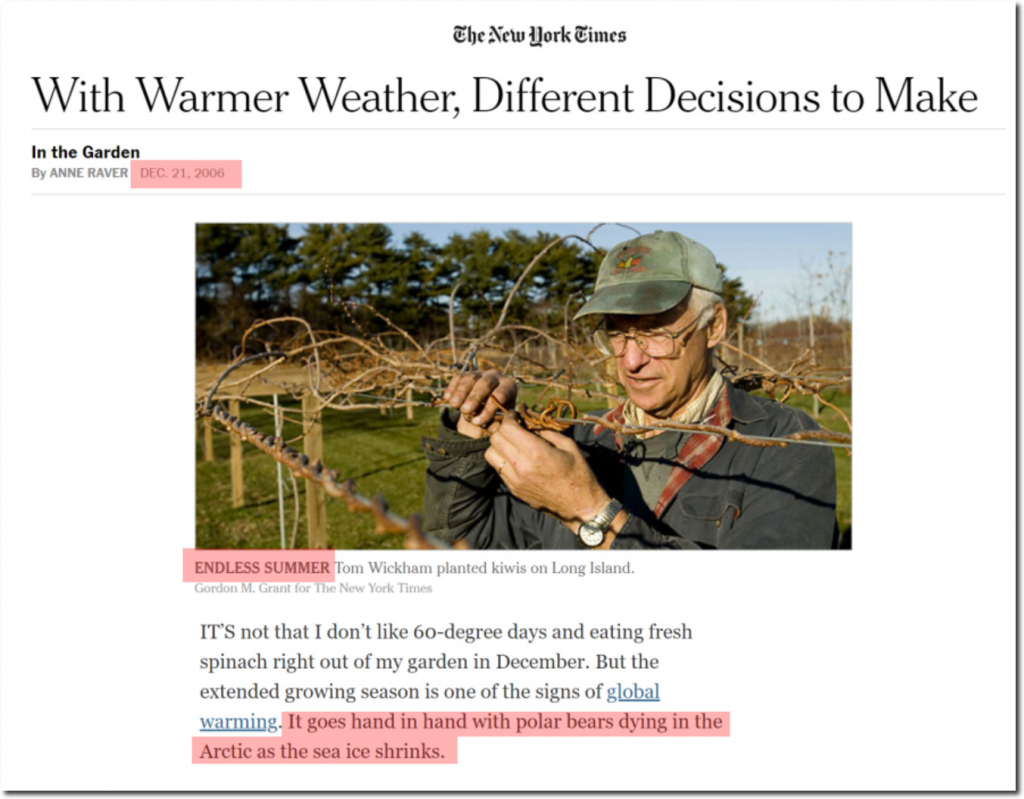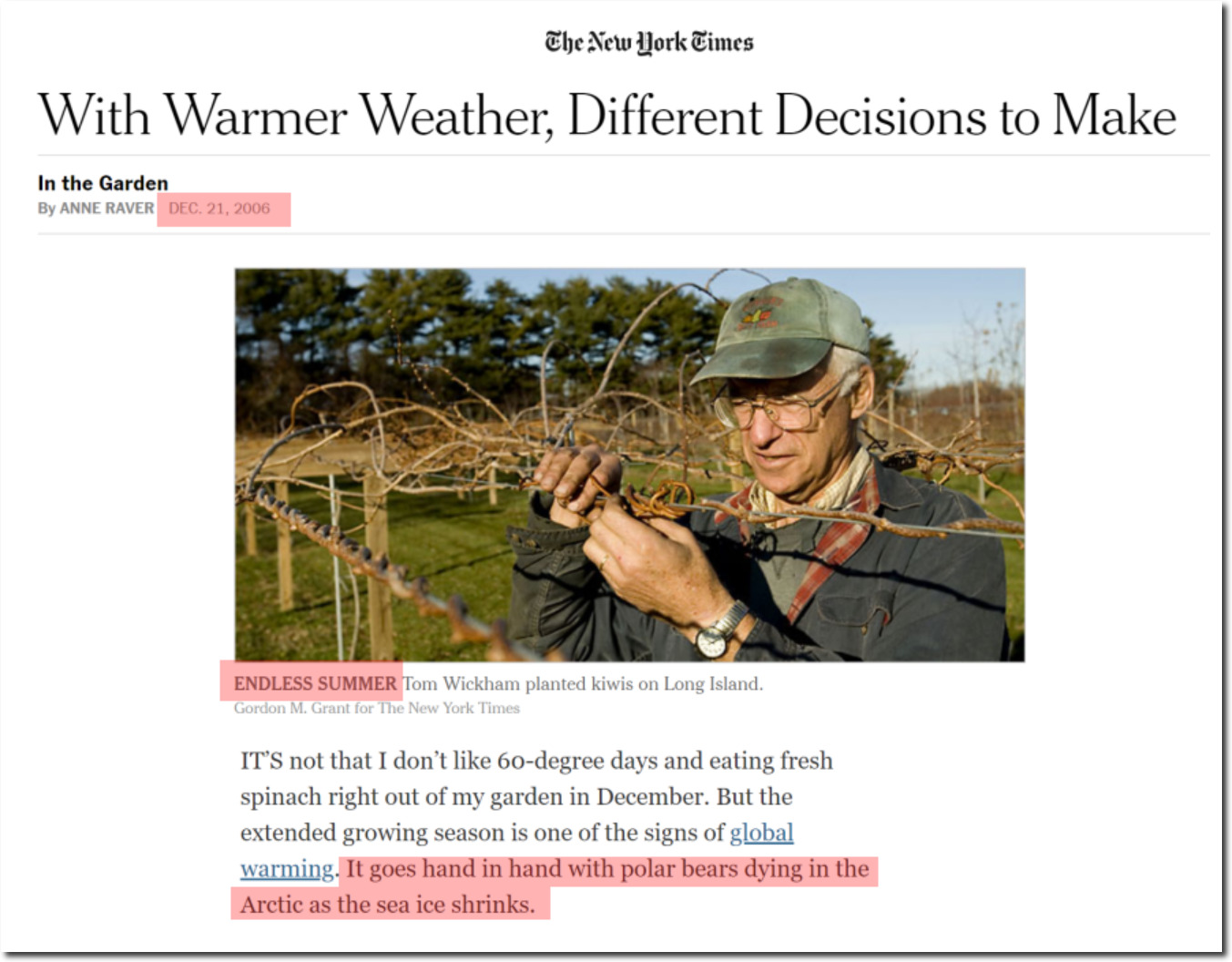 With Warmer Weather, Different Decisions to Make – New York Times
According to the New York Times, snow is gone and the winter Olympics are doomed.

Of 21 Winter Olympic Cities, Many May Soon Be Too Warm to Host the Games – The New York Times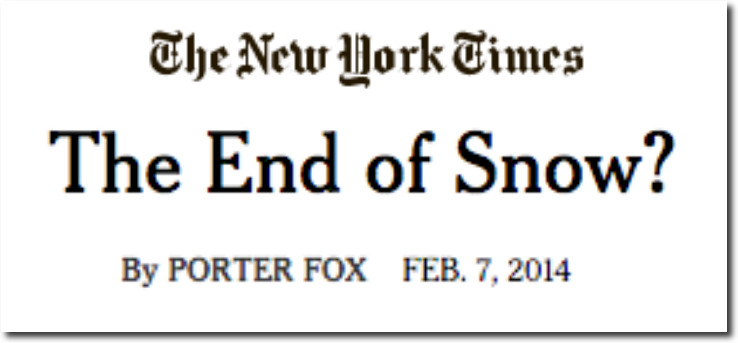 The End of Snow? – The New York Times
"Scientists agree" – it is your fault.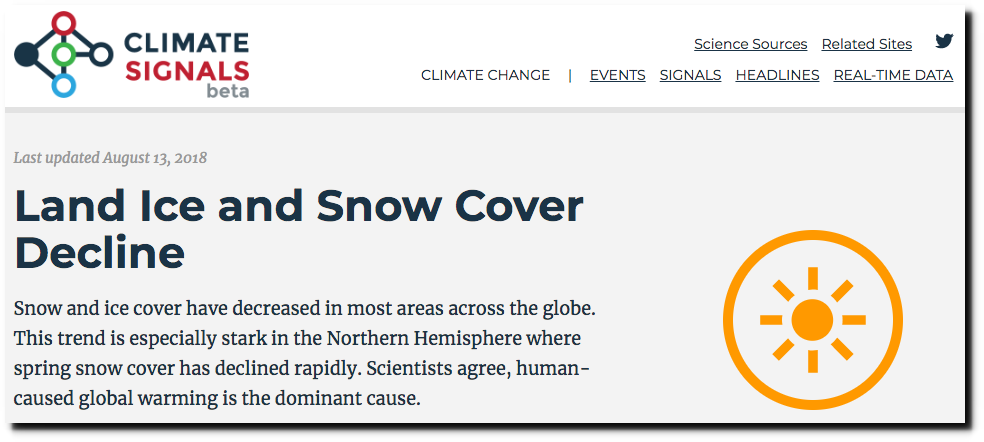 Climate Signals | Land Ice and Snow Cover Decline
The Washington Post predicted cherry blossoms in February.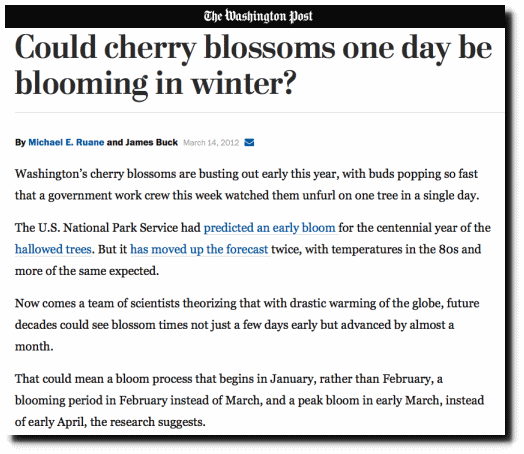 Could cherry blossoms one day be blooming in winter? – The Washington Post
The New York Times announced an "early spring" on March 8, 2017, and said it was your fault.

Spring Came Early. Scientists Say Climate Change Is a Culprit. – The New York Times
I took these pictures on March 8, 2018 in Philadelphia, during the coldest and snowiest March/April on record.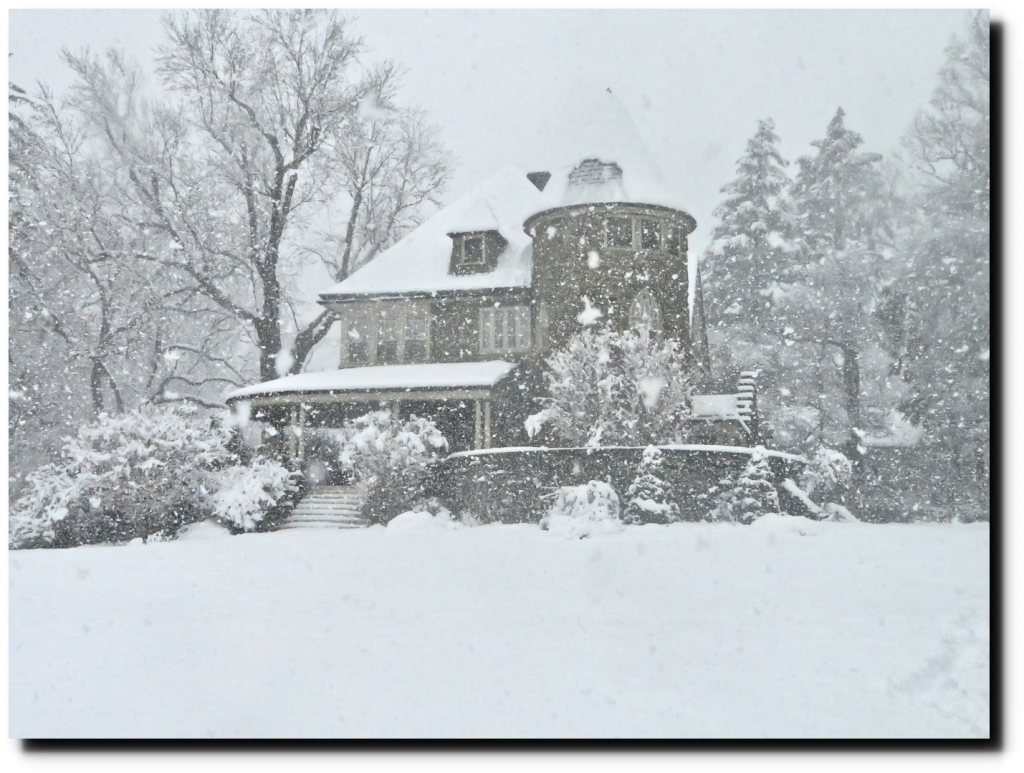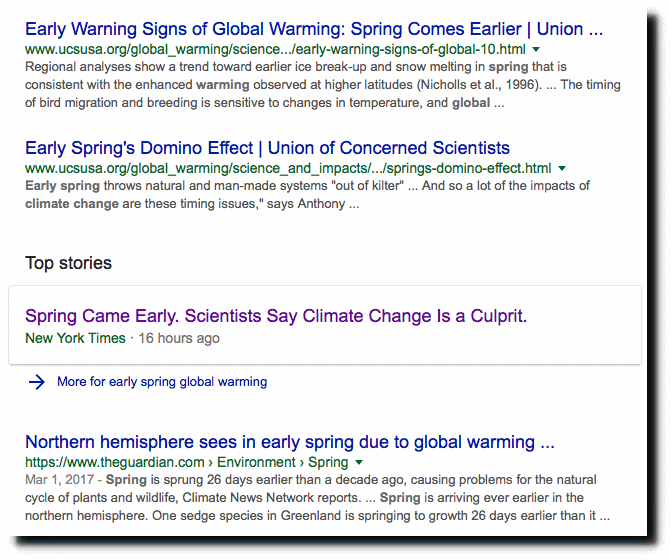 But never mind everything the New York Times and Washington Post said over the last 30 years, global warming now makes it cold and snowy.
Rapid Arctic warming and melting ice are increasing the frequency of blizzards in the Northeast, study finds – The Washington Post
There has been no change in Arctic sea ice extent since the the 2006 New York Times dead Polar Bears article.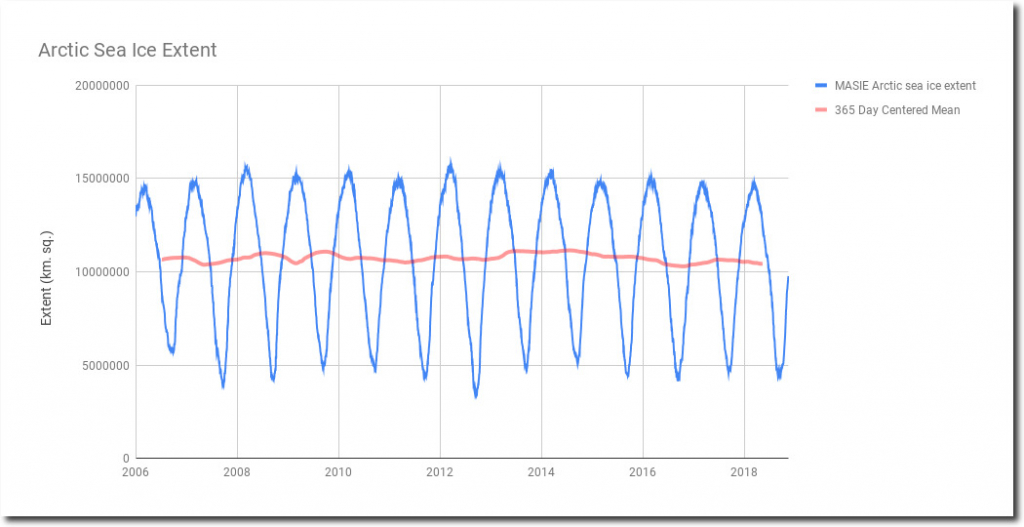 Cherry blossoms are blooming later in DC than they did when CO2 was below 350 PPM.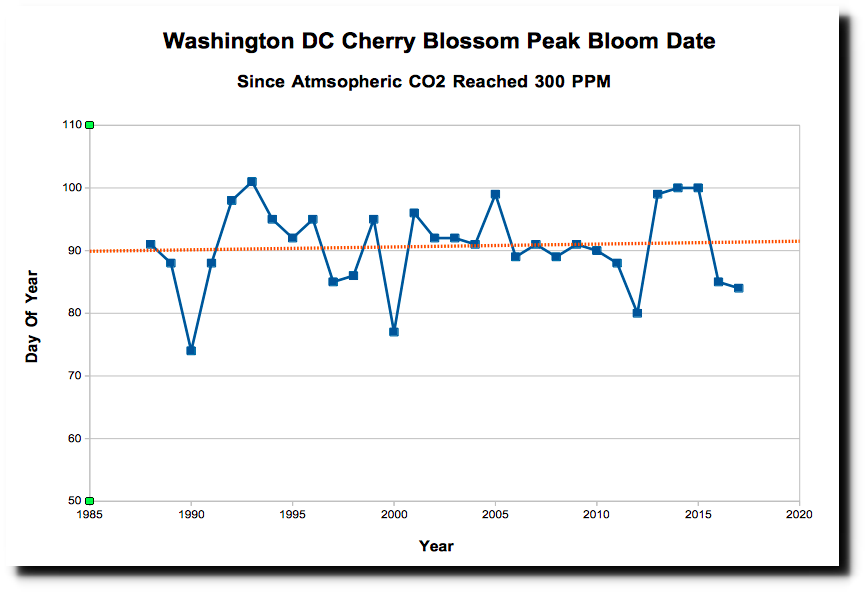 https://www.epa.gov/sites/production/files/2016-08/cherry-blossoms_fig-1.csv
The New York Times hasn't gotten a climate story right for at least 40 years, so they do the obvious thing – censor me and call me a "climate denialist."  The one thing they would never do is talk to me.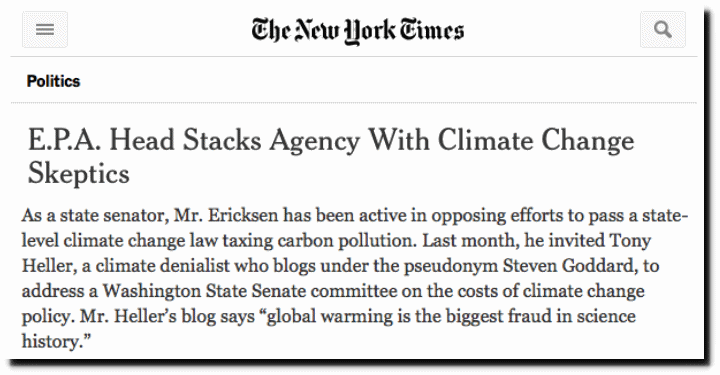 E.P.A. Head Stacks Agency With Climate Change Skeptics – NYTimes.com