"Who controls the past controls the future. Who controls the present controls the past."

― George Orwell, 1984
The Ministry of Truth has responded to President Trump's tweet.
Patrick Moore was not a co-founder of Greenpeace.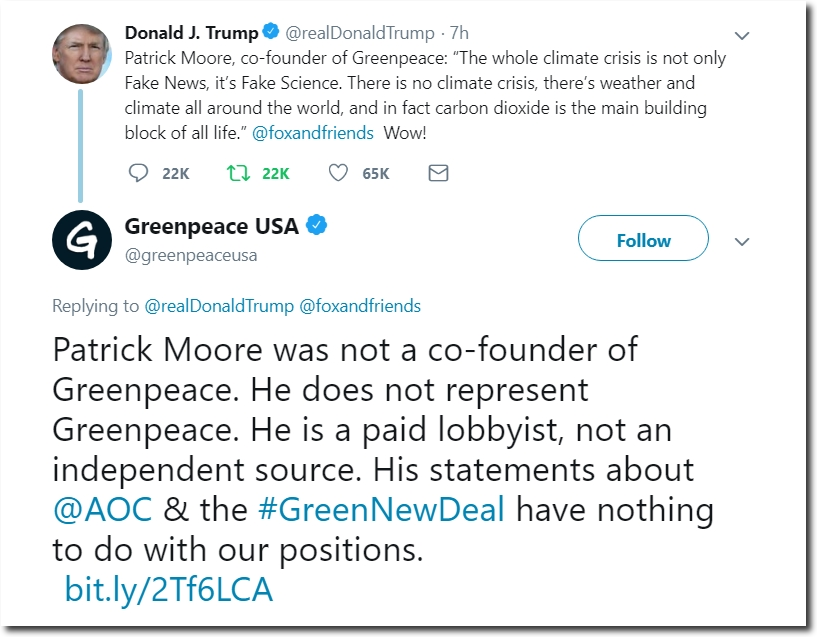 Greenpeace USA on Twitter: "Patrick Moore was not a co-founder of Greenpeace"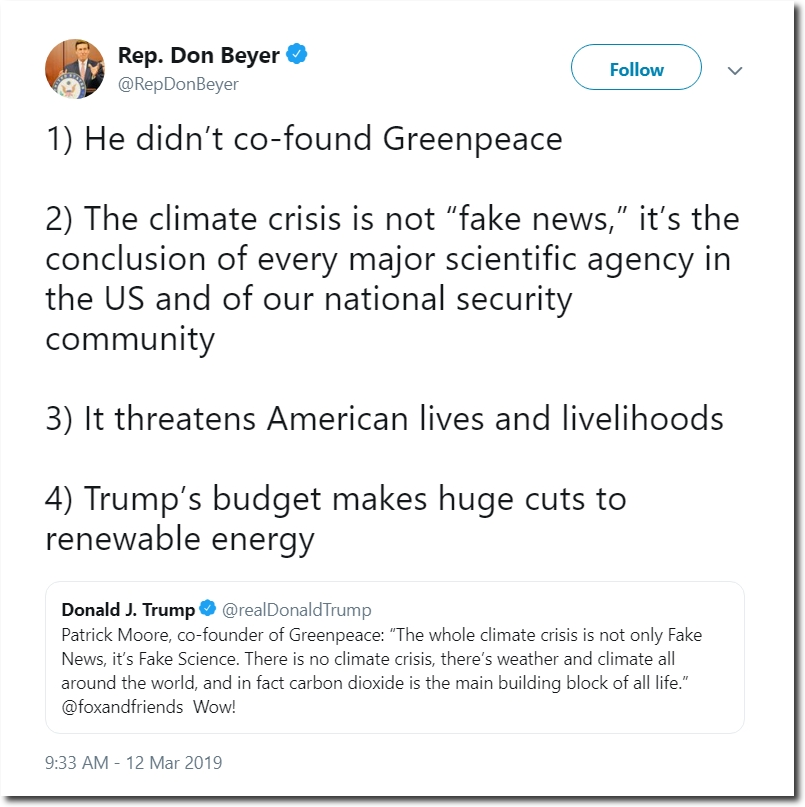 Rep. Don Beyer on Twitter: "1) He didn't co-found Greenpeace"
Rewriting the past is more difficult in the Internet age.
The Founders of Greenpeace

Patrick Moore, ecology student at the University of British Columbia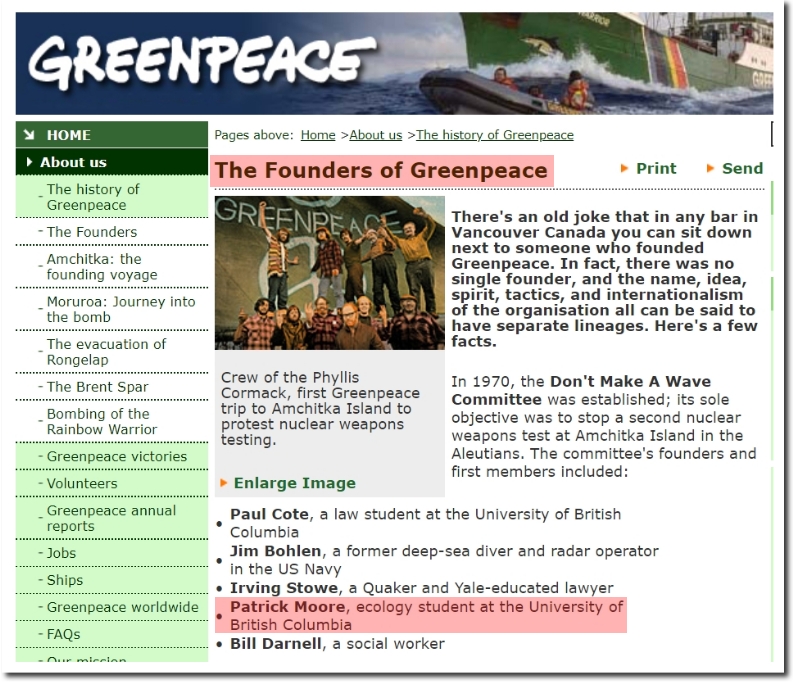 The Founders | Greenpeace International
There are hundreds or thousands of newspaper articles confirming Dr. Moore's involvement with Greenpeace. Here are a couple of them.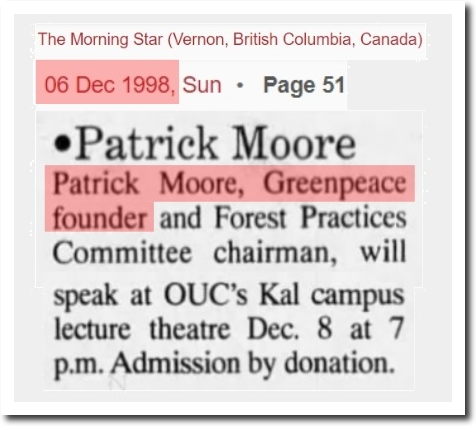 06 Dec 1998, 51 – The Morning Star at Newspapers.com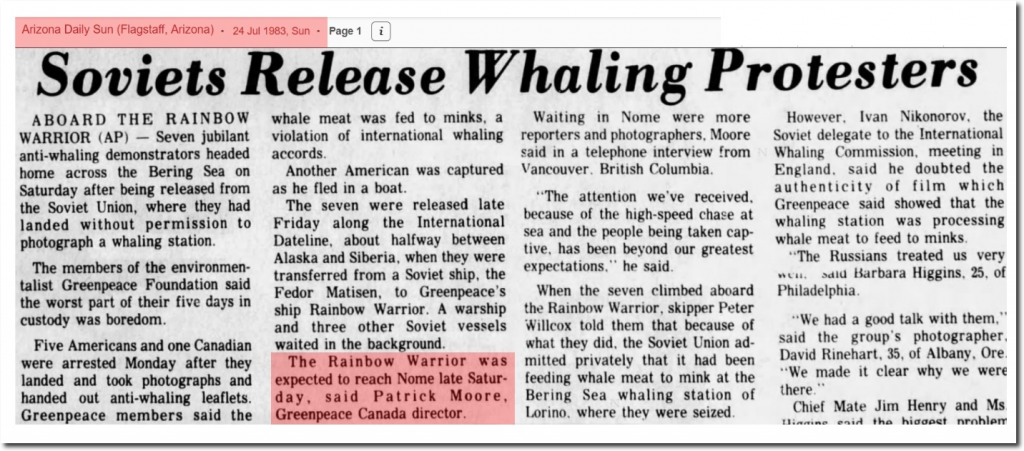 24 Jul 1983, 1 – Arizona Daily Sun at Newspapers.com
But never mind the overwhelming evidence Greenpeace is lying – Twitter has their back, amplifying the big lie.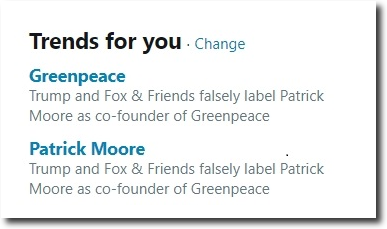 Global warming has nothing to do with science. The perpetrators are becoming very open about their motivation. I received this E-mail this morning from The American Association for the Advancement of Science.
Achieving these limits will require "rapid, far-reaching, and unprecedented changes in all aspects of society,"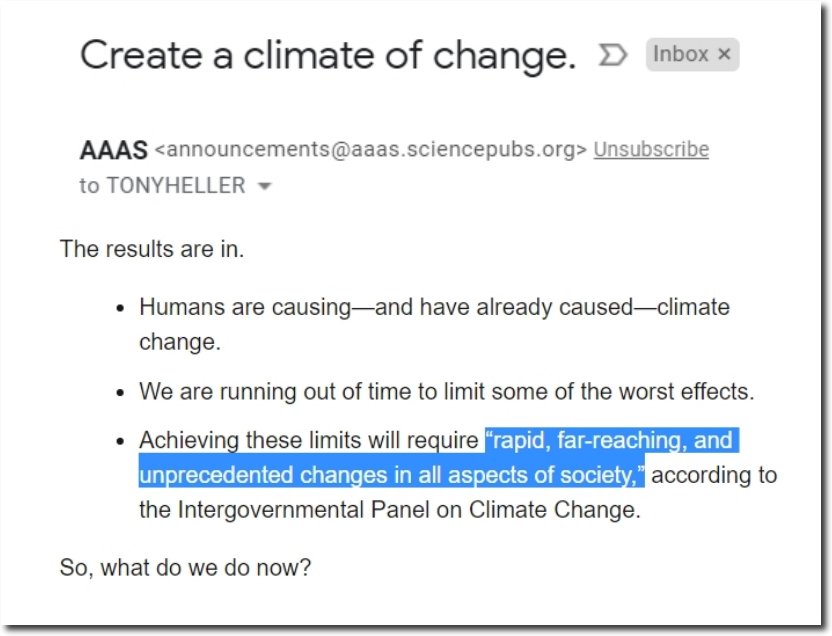 So what do we do now, they ask? What we do is expose and root out the totalitarians, frauds, liars and criminals who are attempting to overthrow our civilization.