After receiving 100 billion tons of snow this month, the Greenland Open is having  a beautiful day today – with temperatures up to a balmy -18C.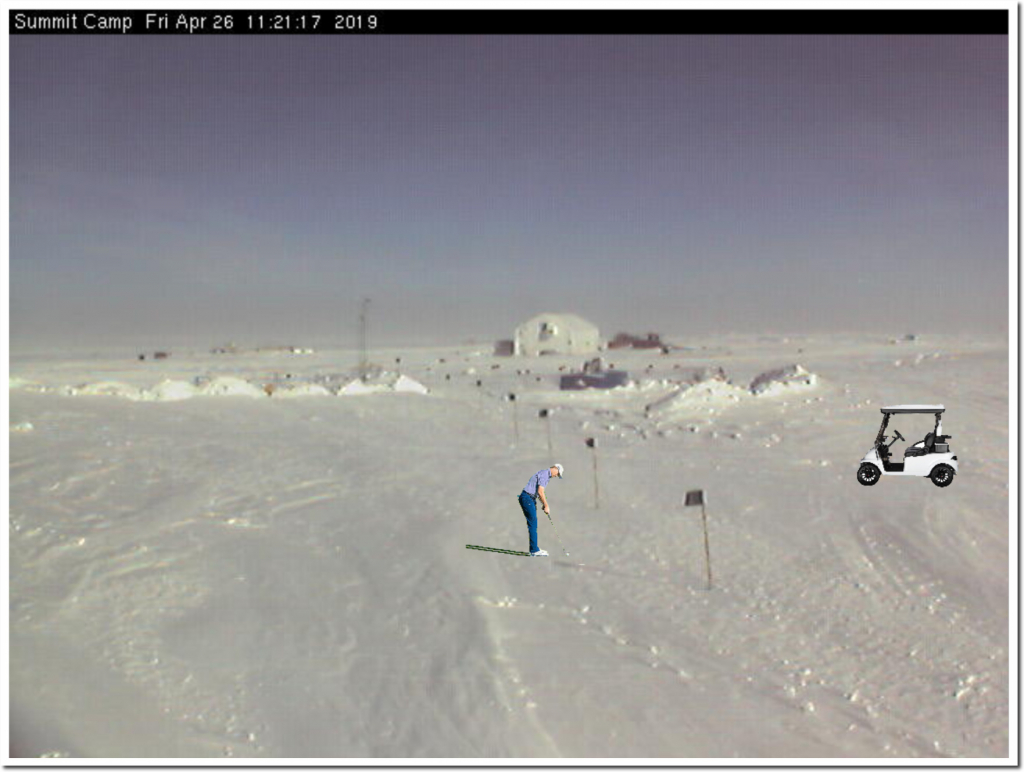 Greenland's surface has not loss mass on any day since September 1 of last year, and has gained nearly 500 billion tons of ice.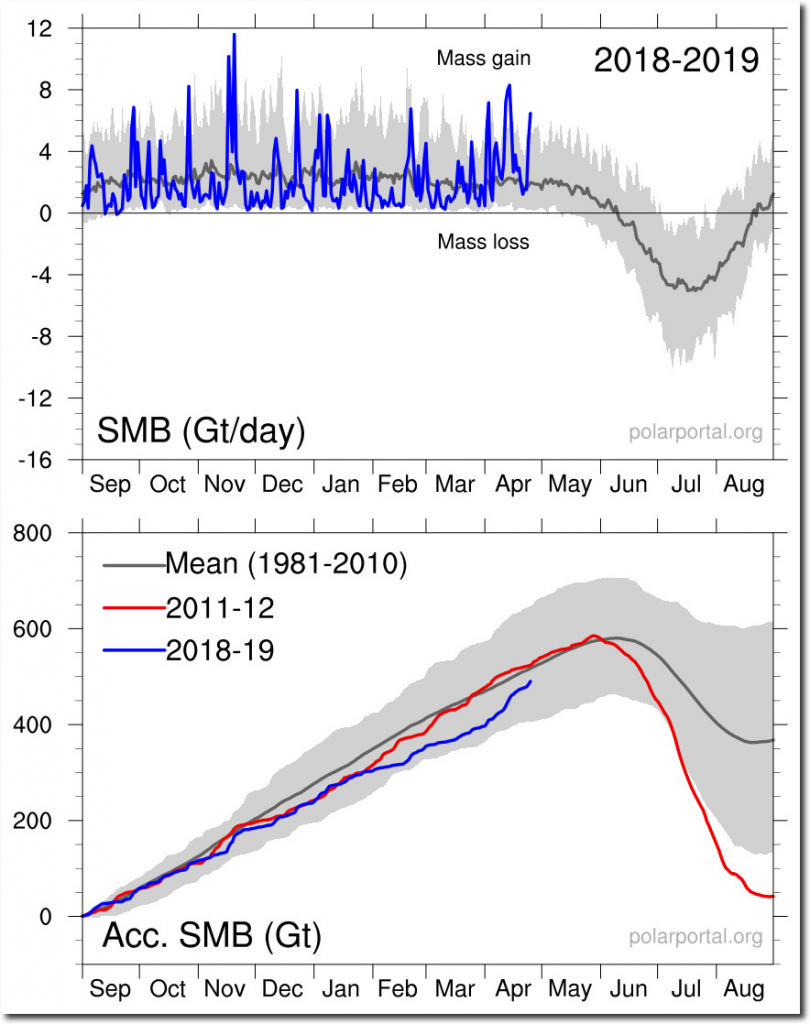 SMB_curves_LA_EN_20190425.png (846×1080)
US Experts say Greenland is baking has been experiencing unusual melting this month.
Greenland is baking, too. In fact, its summer melt season has already begun — more than a month ahead of schedule.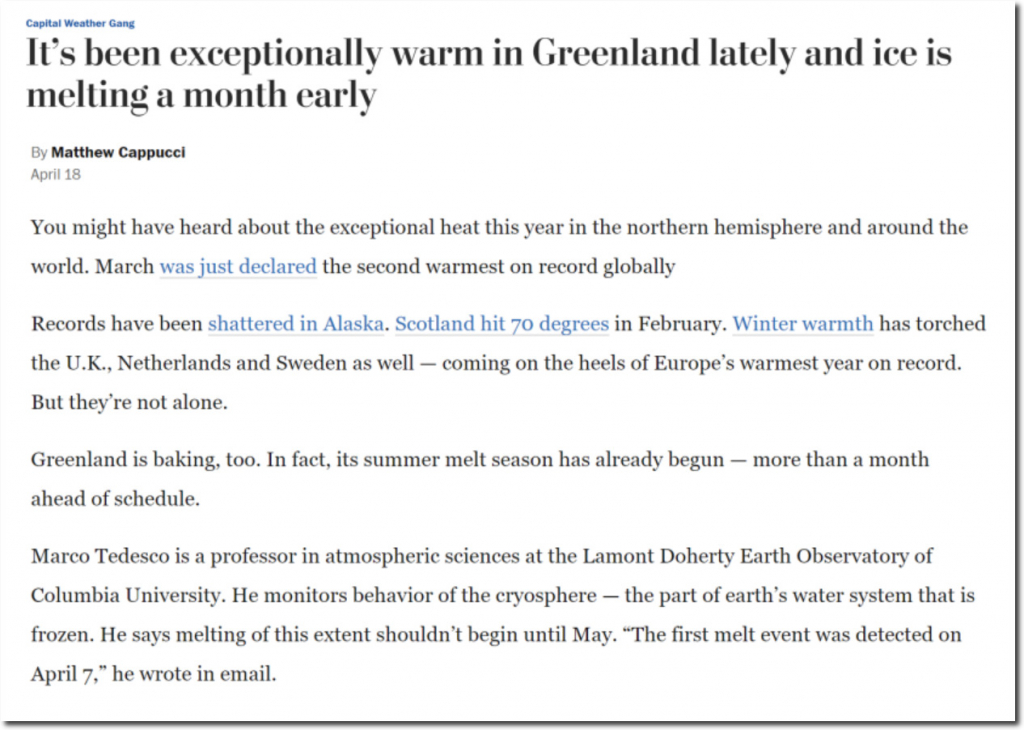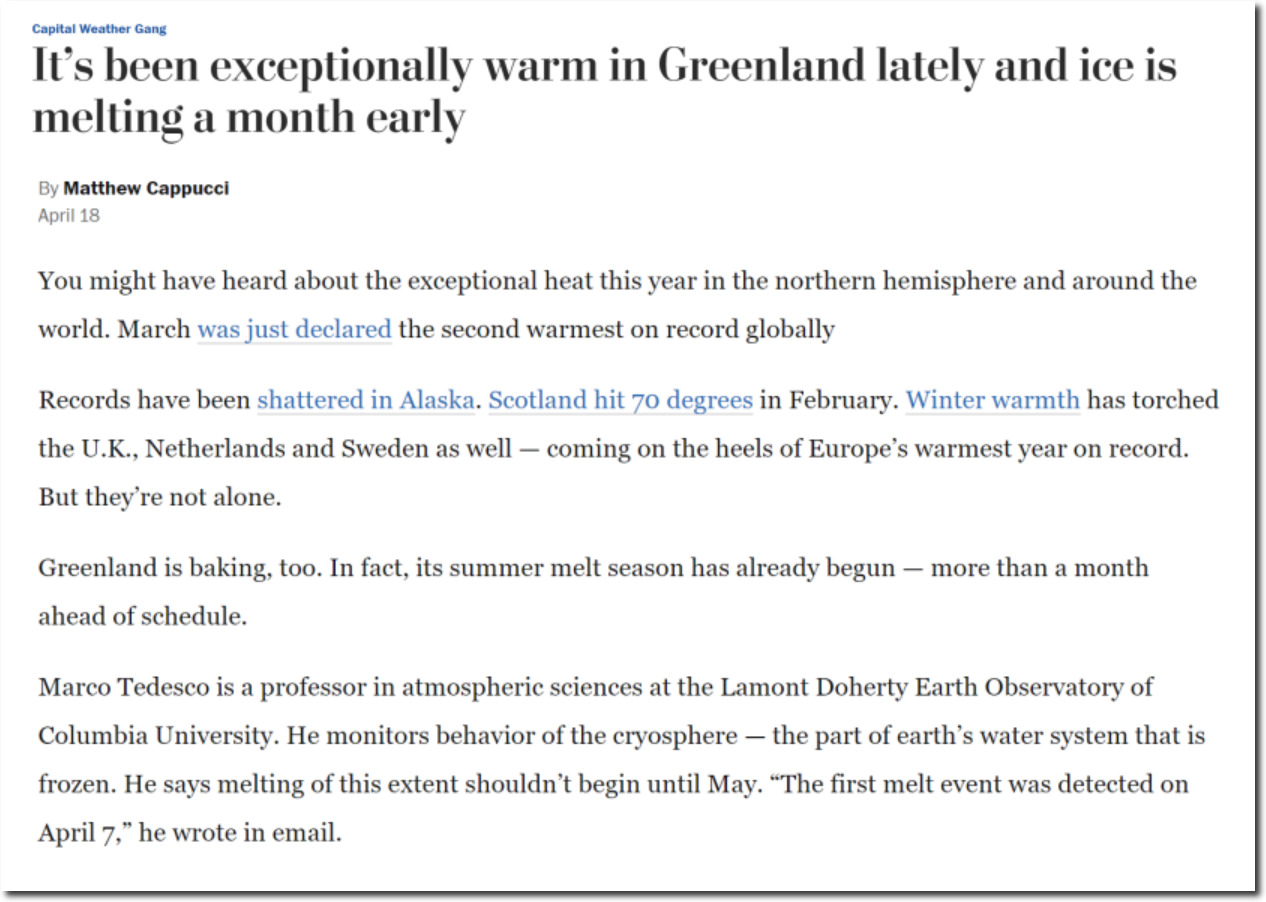 It's been exceptionally warm in Greenland lately and ice is melting a month early – The Washington Post
Data from the Danish Meteorological Institute doesn't back up their claims, but the Danes will be sorry about their denial when the world ends in eleven years and eight months.