1974 was a very eventful year. The US had massive gas lines because we were dependent on Arab oil, and they decided to stop selling it to us.
Lindsey Buckingham's father died of a massive heart attack waiting in a gas line in California.  This is what the Democrats want to bring back to America, by shutting down domestic oil production.
The US had the worst tornado outbreak on record April 3-4, 1974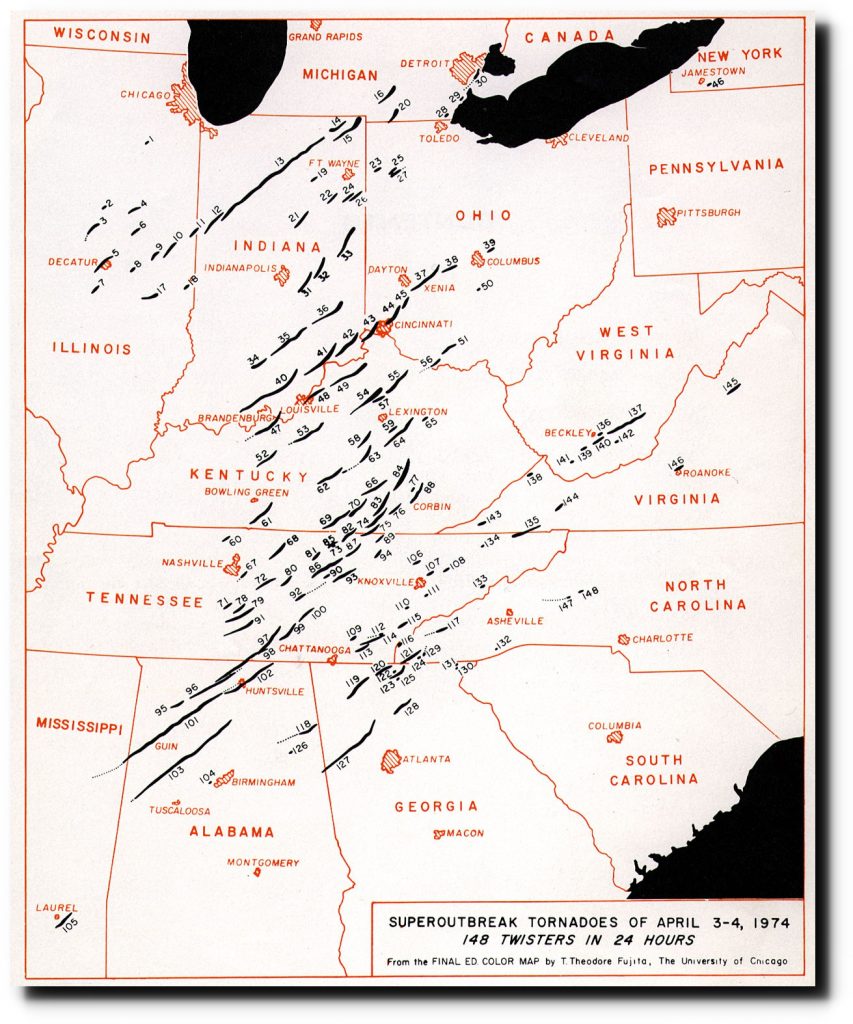 List of tornadoes in the 1974 Super Outbreak – Wikipedia
A new ice age was coming fast.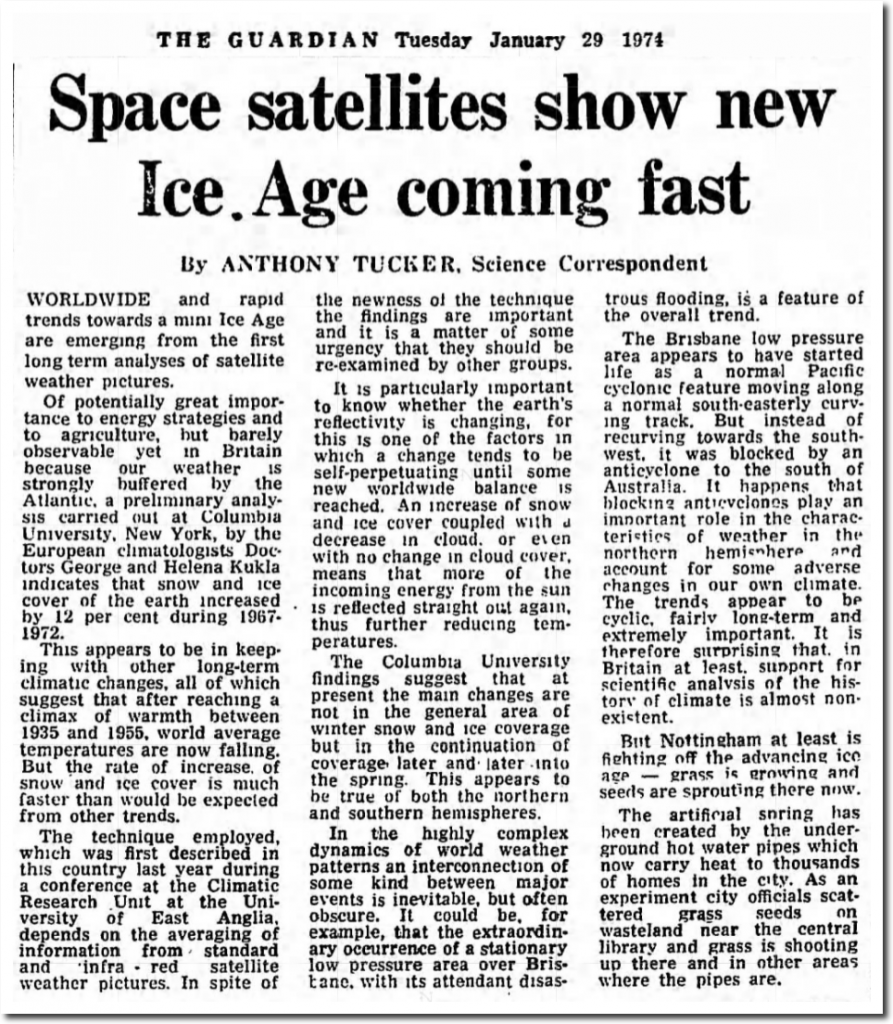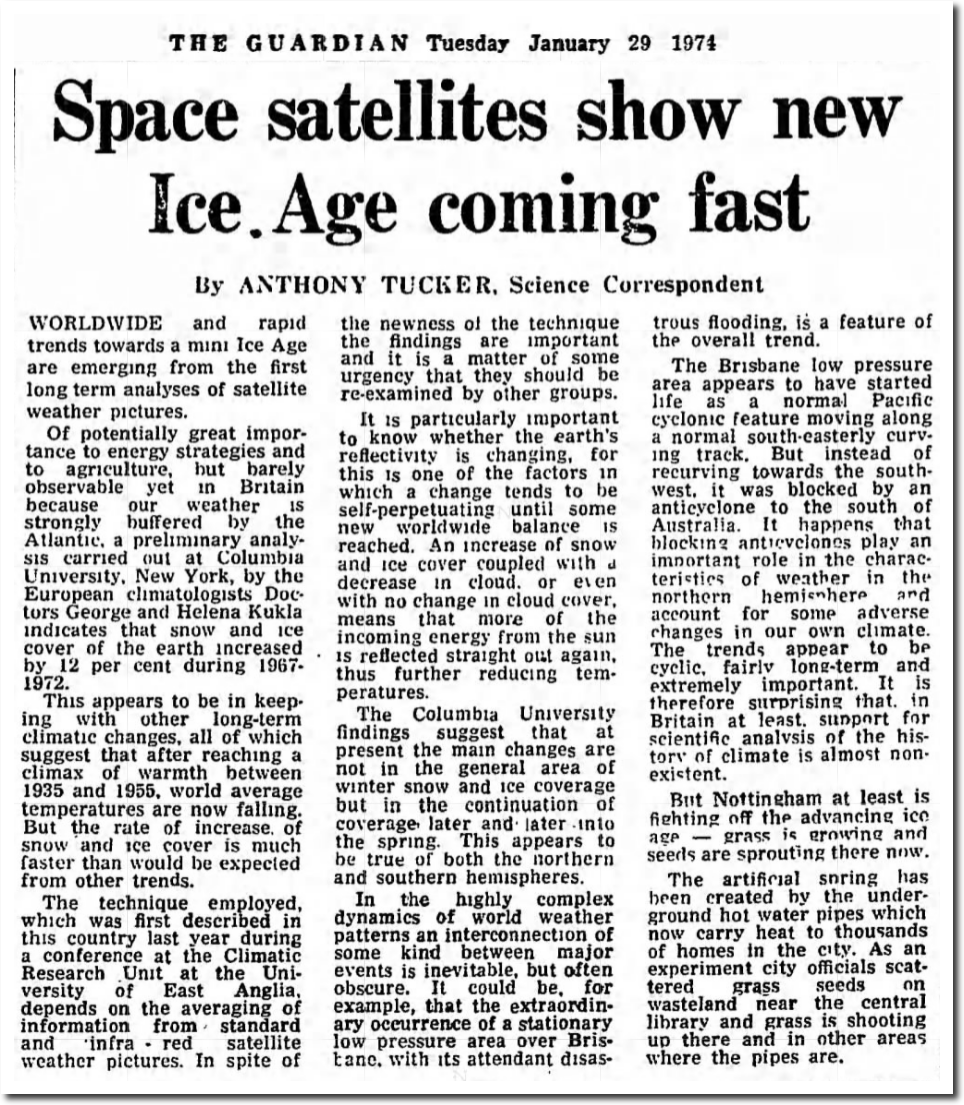 29 Jan 1974, 5 – The Guardian at Newspapers.com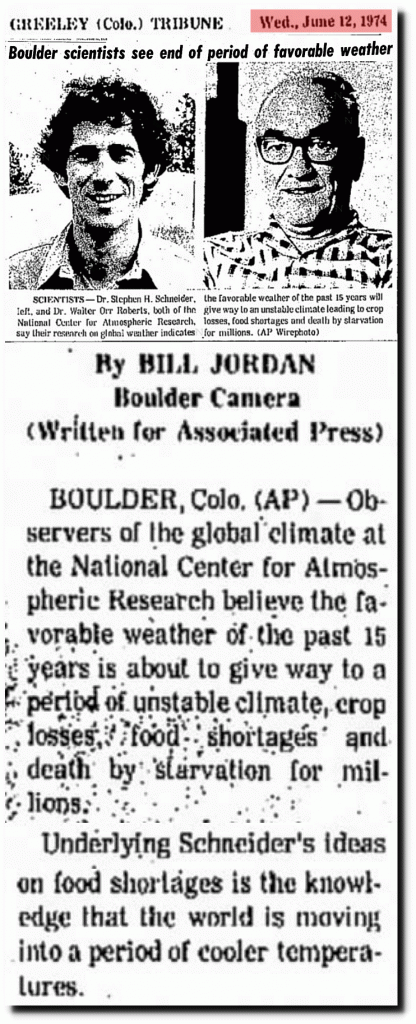 12 Jun 1974, Page 20 – at Newspapers.com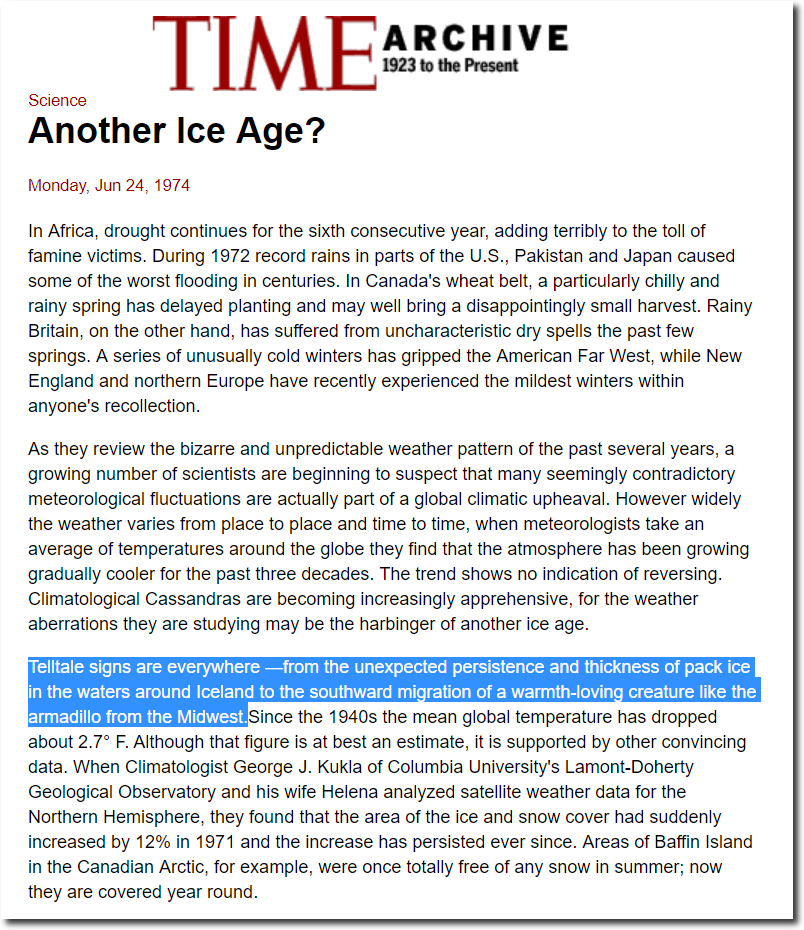 TIME Magazine Archive Article — Another Ice Age? — Jun. 24, 1974
Phoenix had 18 consecutive days over 110 degrees.  A record which they have never come close to again. (I played on the ASU soccer team in 1974, and we had practice at 3PM every day.)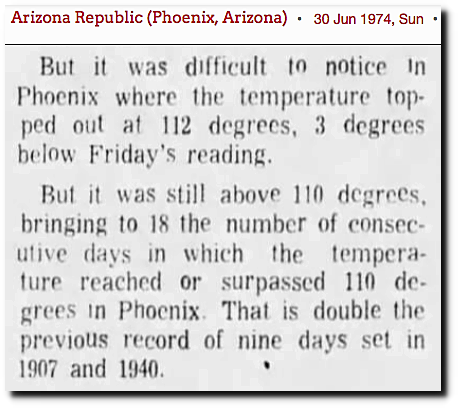 30 Jun 1974, Page 31 – Arizona Republic at Newspapers.com
President Nixon was forced out of office for doing a tiny fraction of Obama's dirty campaign tricks. That was back when the New York Times and Washington Post pretended they had some integrity.
08 Aug 1974, Page 1 – The Salem News at Newspapers.com
And on Christmas Day, Darwin, NT was destroyed by Cyclone Tracy.
All this stuff happened in spite of the Arab Oil embargo cutting CO2 emissions. It is almost like extreme weather has nothing to do with CO2. Just extreme stupidity.