Hurricane Michael has been upgraded to a category 5 hurricane (sustained wind speeds above 155 MPH.)  When Michael made landfall, the highest reported wind gust was 119 MPH.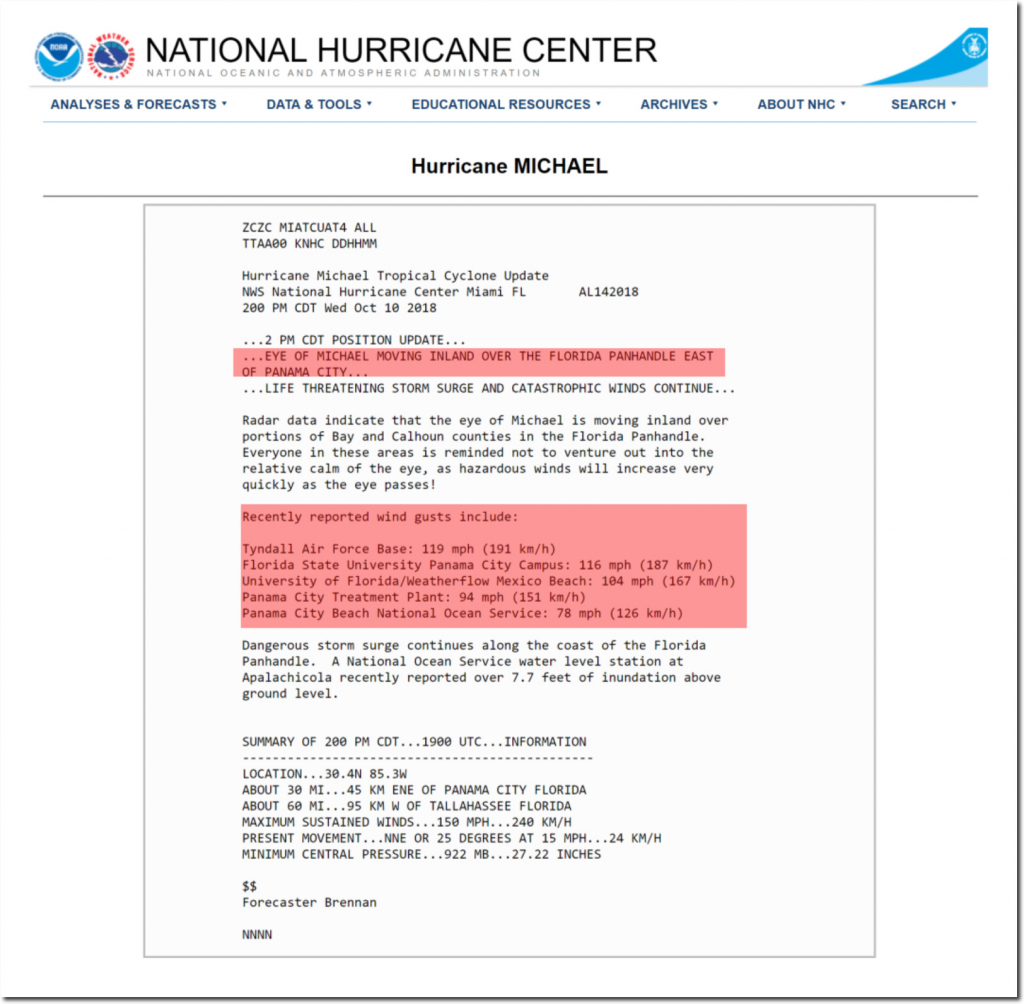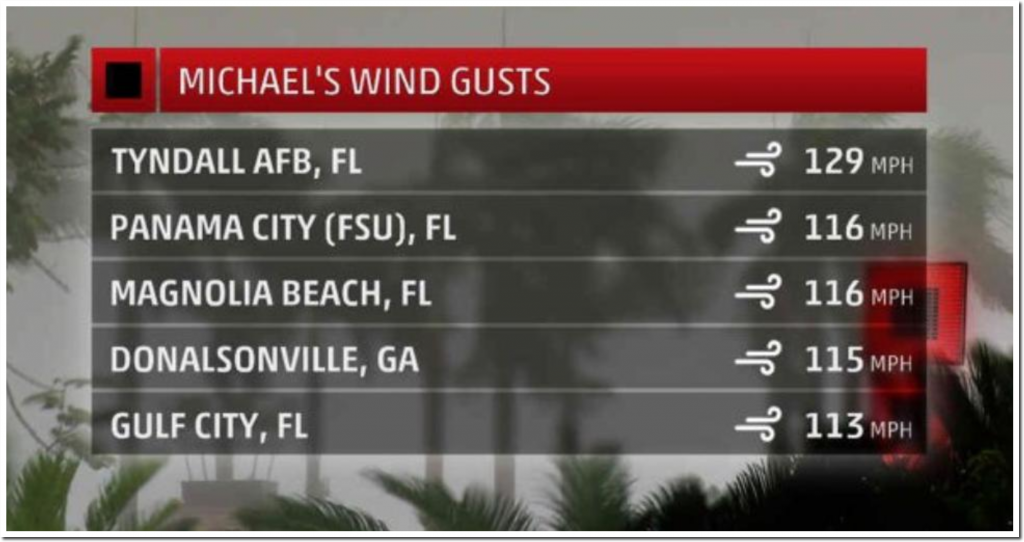 Michael Now Accelerating Through Central Georgia; Deadly Storm Surge, Damaging Winds Continue Following Florida Panhandle Landfall | The Weather Channel
This video was recorded at the time, and shows how numbers were massively inflated last year, even before today's additional Orwellian rewrite of history. The title of the video is over the top, but there is lots of valuable content.
Impressive work by the Ministry of Truth.