The Midwest had twenty-five days over 100 degrees during August, 1918.
Temperatures topped out at 113 degrees at Clarinda, Iowa on August 4, 1918.
However, Americans were too busy winning WWI to worry about the weather much.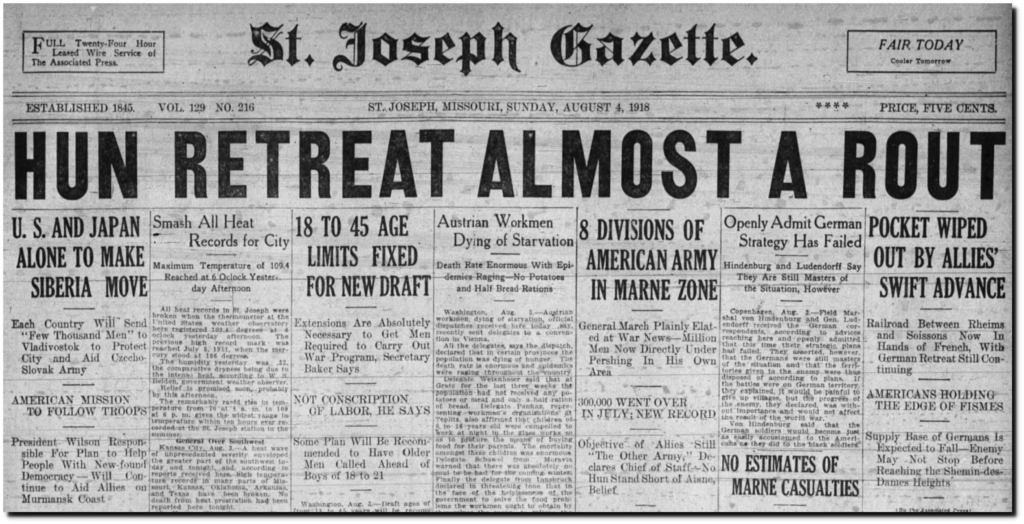 04 Aug 1918, 1 – St. Joseph News-Press/Gazette at Newspapers.com
This year, the Midwest has had no days over 100 degrees.