There is currently about six trillion tons of Arctic sea ice.  All that alarmists have to do is melt that in the next week or two, before the melt season shuts down. They just need to melt about one trillion tons of ice per day.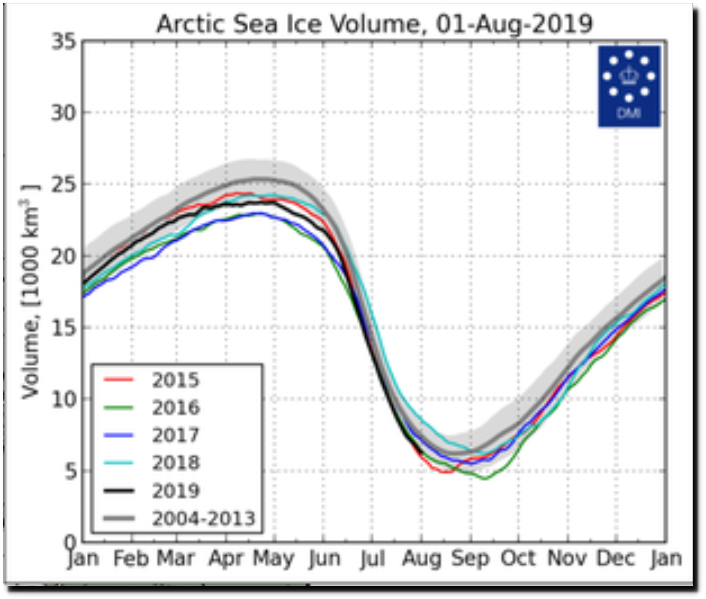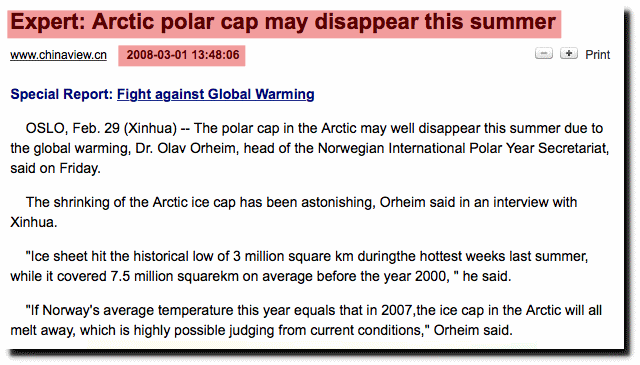 Expert: Arctic polar cap may disappear this summer_English_Xinhua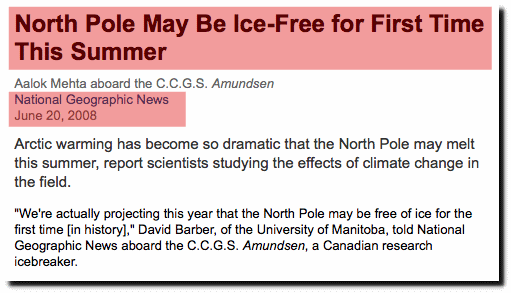 North Pole May Be Ice-Free for First Time This Summer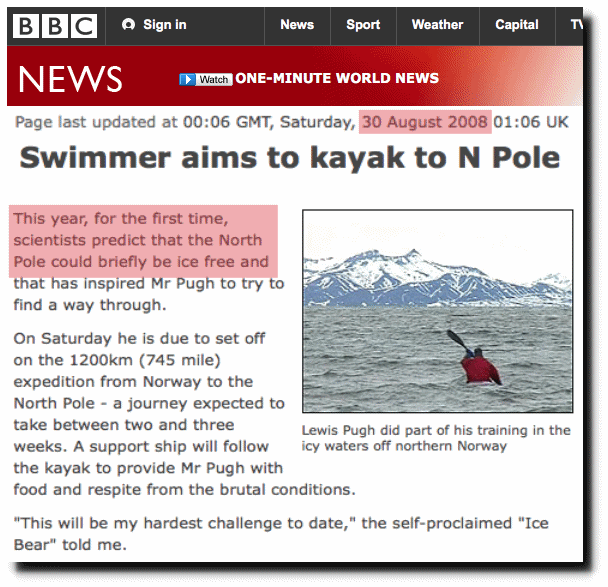 BBC NEWS | UK | Swimmer aims to kayak to N Pole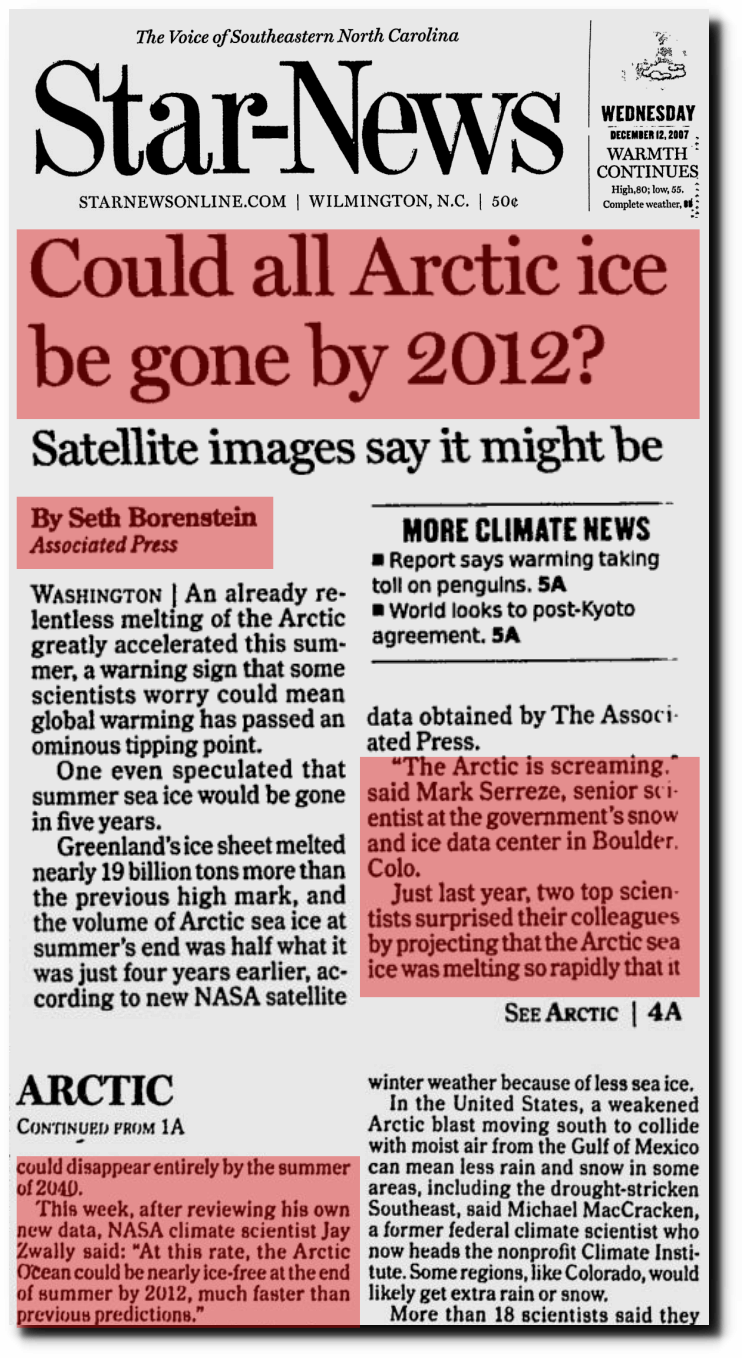 Star-News – Google News Archive Search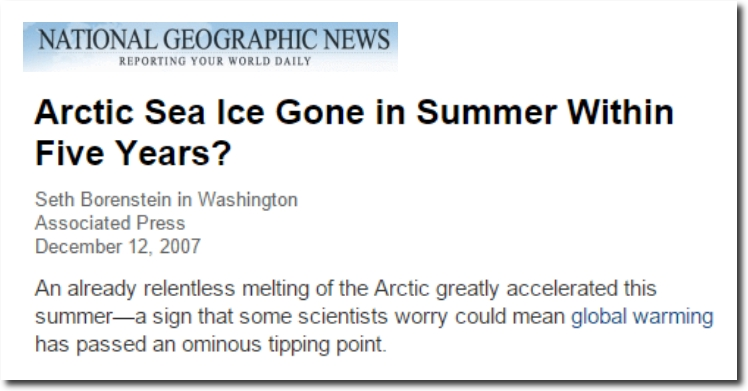 Arctic Sea Ice Gone in Summer Within Five Years?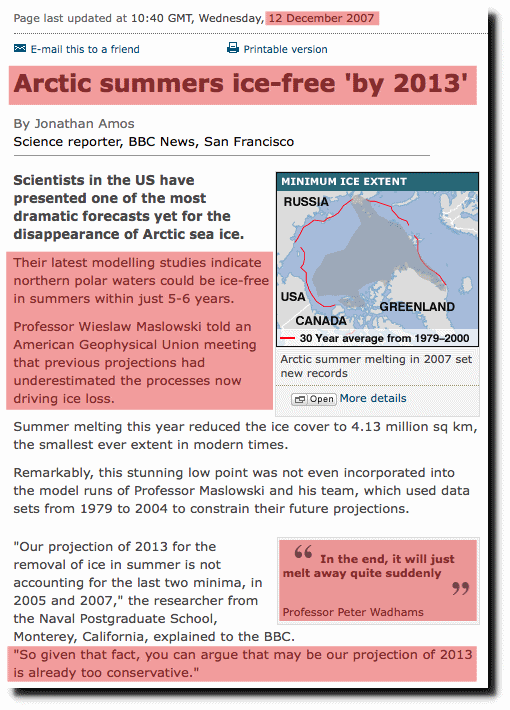 BBC NEWS | Science/Nature | Arctic summers ice-free 'by 2013'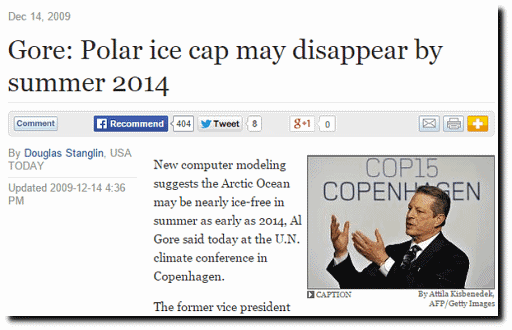 Gore: Polar ice cap may disappear by summer 2014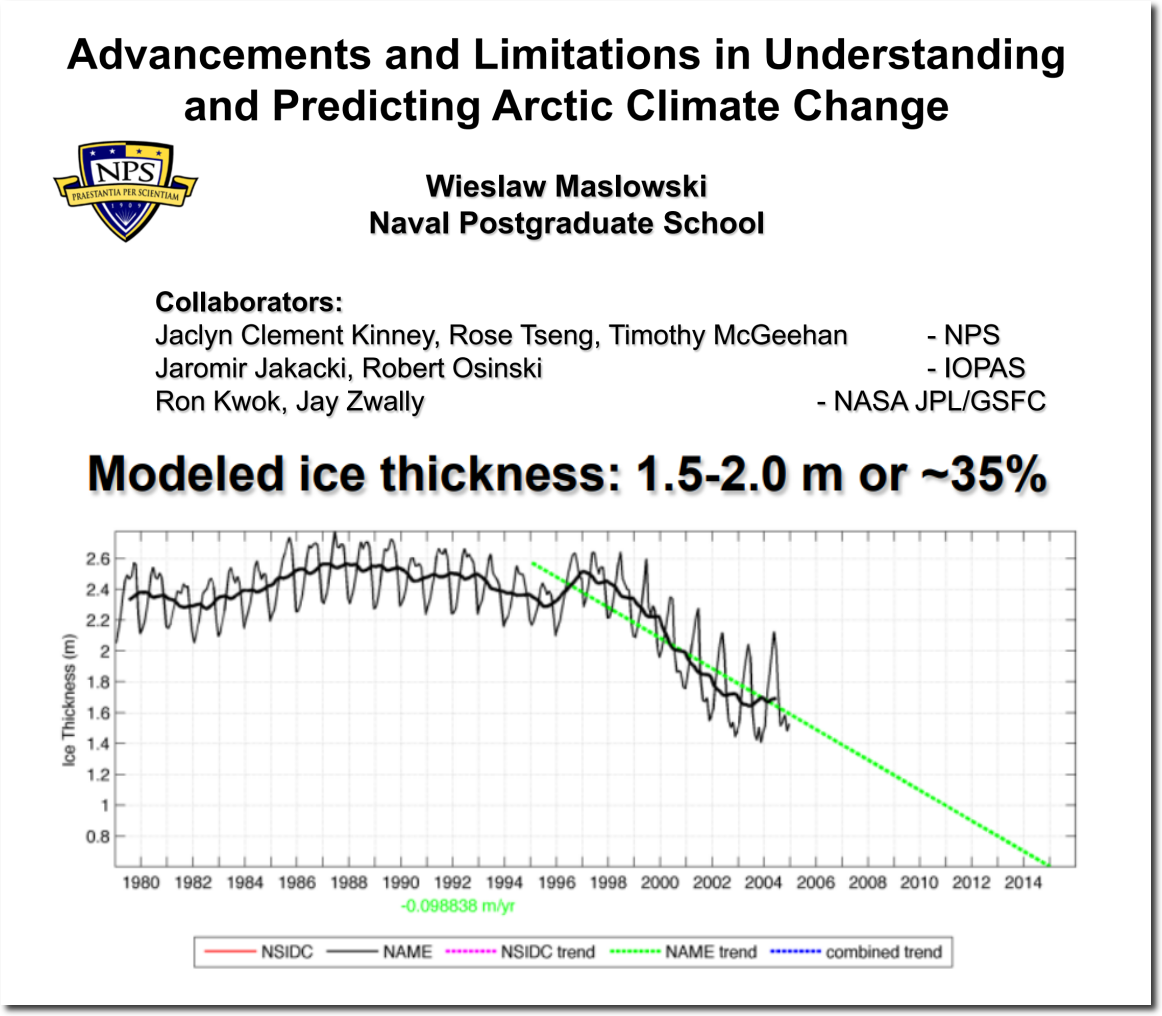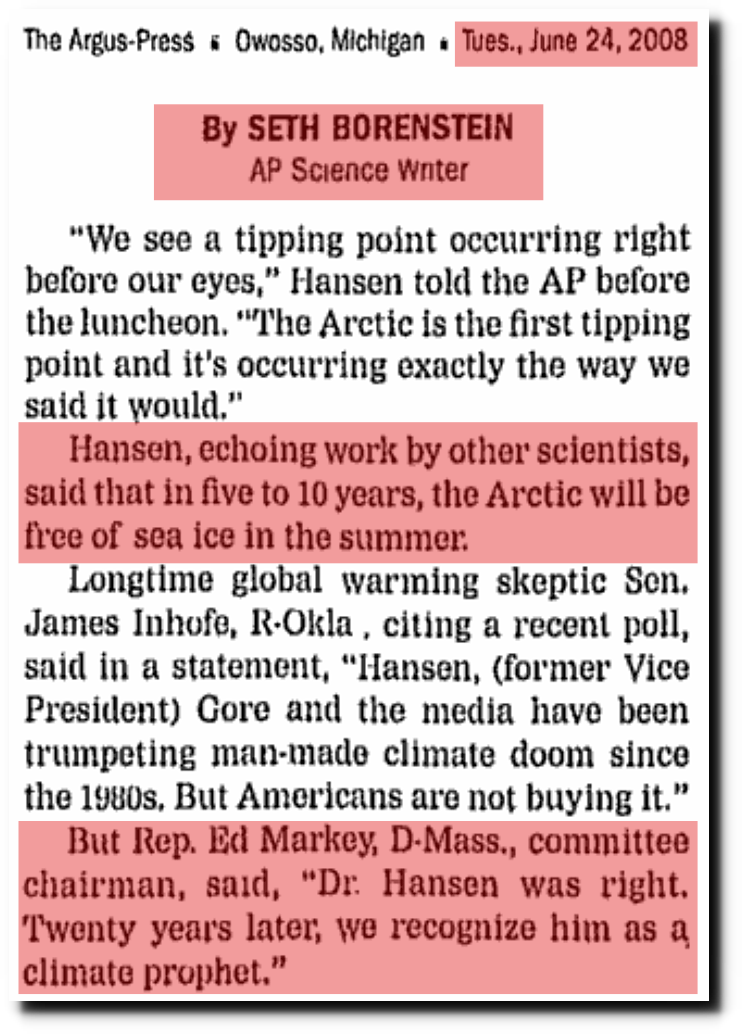 The Argus-Press – Google News Archive Search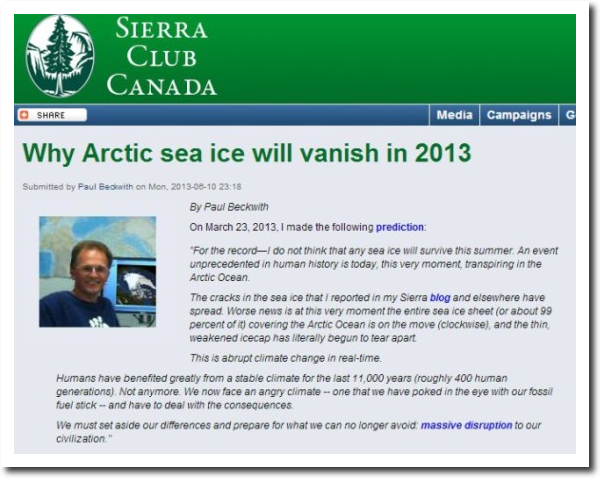 Why Arctic sea ice will vanish in 2013 | Sierra Club Canada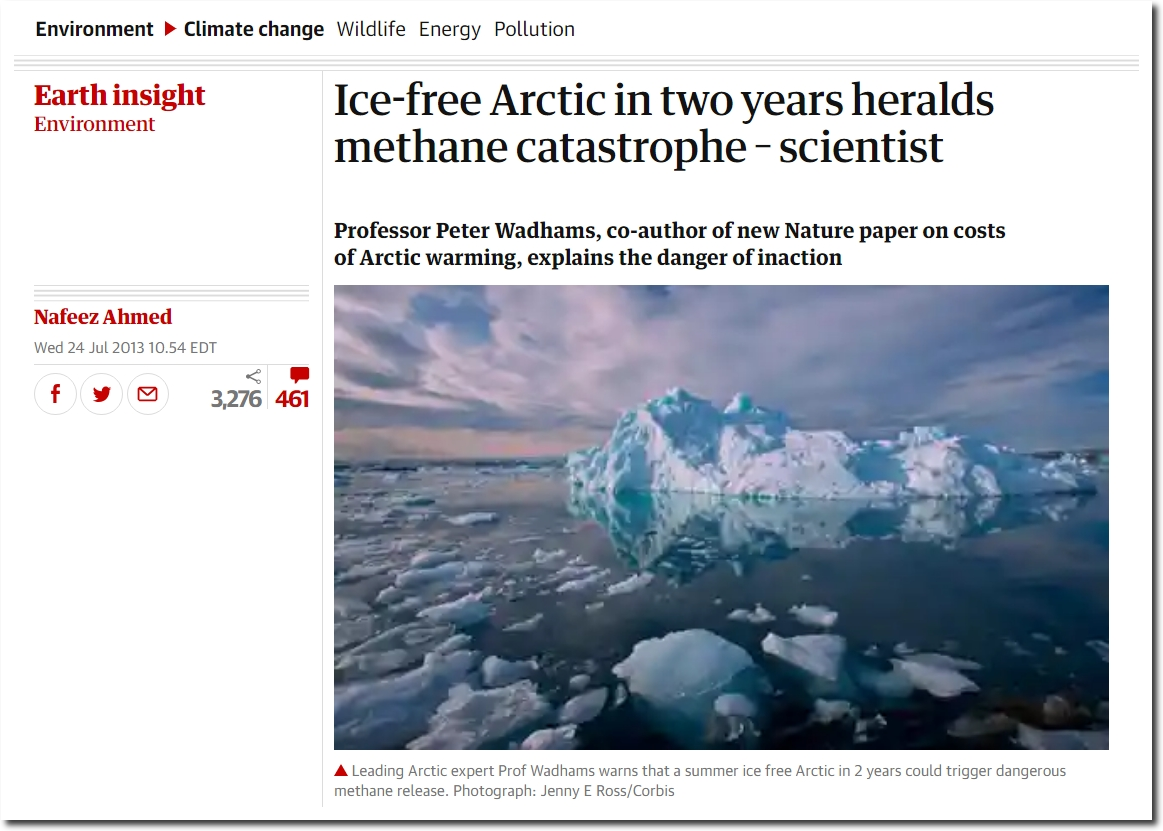 Ice-free Arctic in two years heralds methane catastrophe – scientist | Environment | The Guardian

The End of the Arctic? Ocean Could be Ice Free by 2015 – The Daily Beast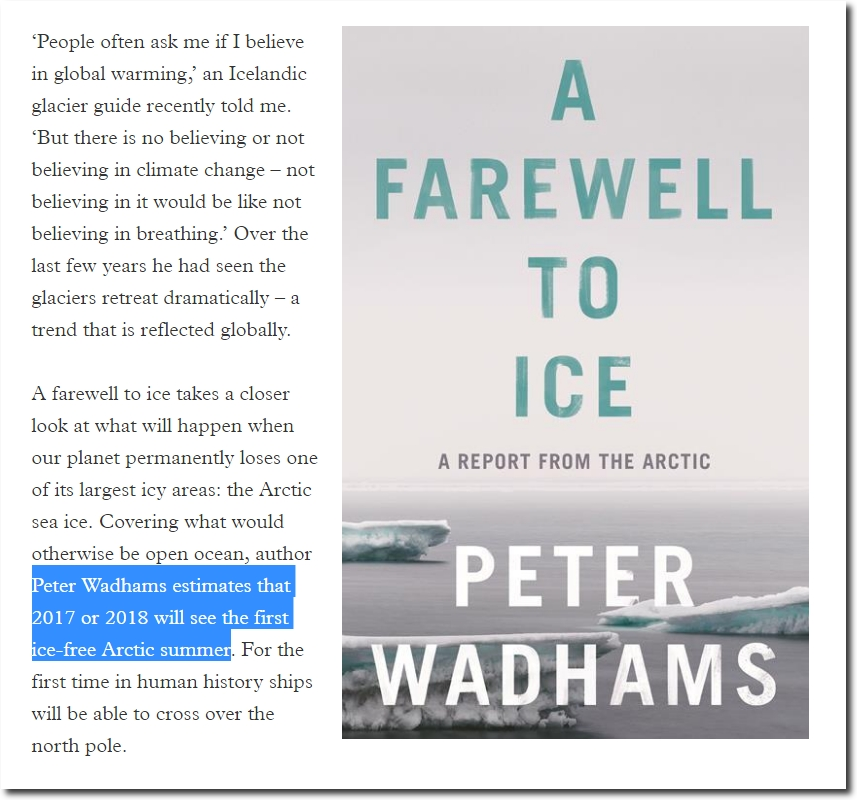 A farewell to ice | Review | Chemistry World
And President Obama's science adviser predicted ice-free winters.
…if you lose the summer sea ice, there are phenomena that could lead you not so very long thereafter to lose the winter sea ice as well. And if you lose that sea ice year round, it's going to mean drastic climatic change all over the hemisphere.