CO2 levels have reached 408 PPM, and the press says people need breathing protection.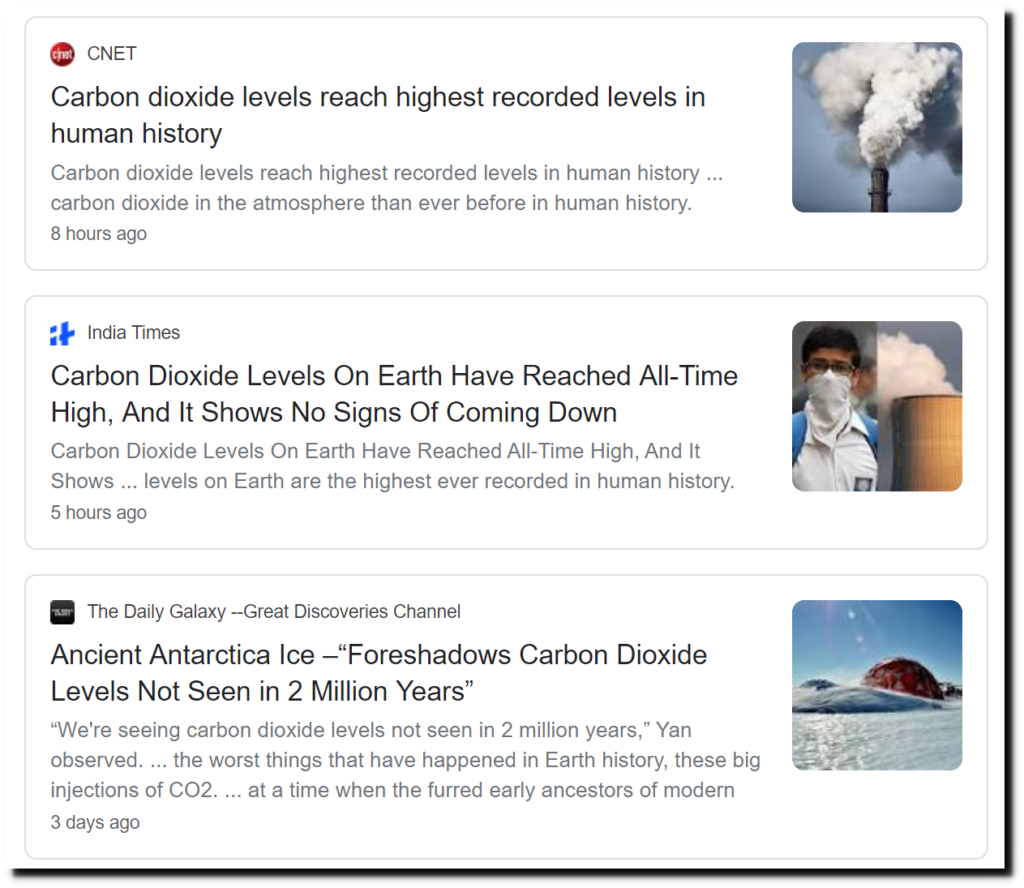 If you ride a train, you are inhaling 2,800 PPM CO2.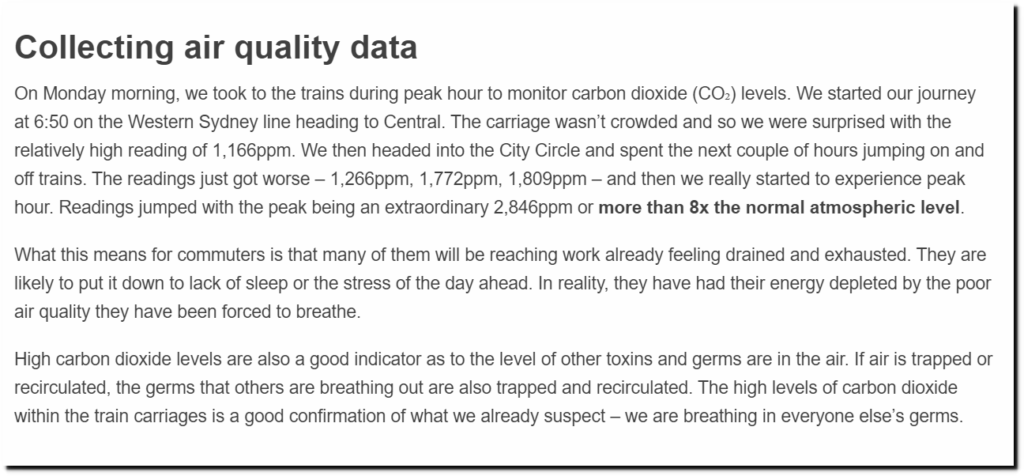 Health Alert: Excessive CO2 on Sydney Trains – OnSolution
Your car gets up to 6,000 PPM CO2.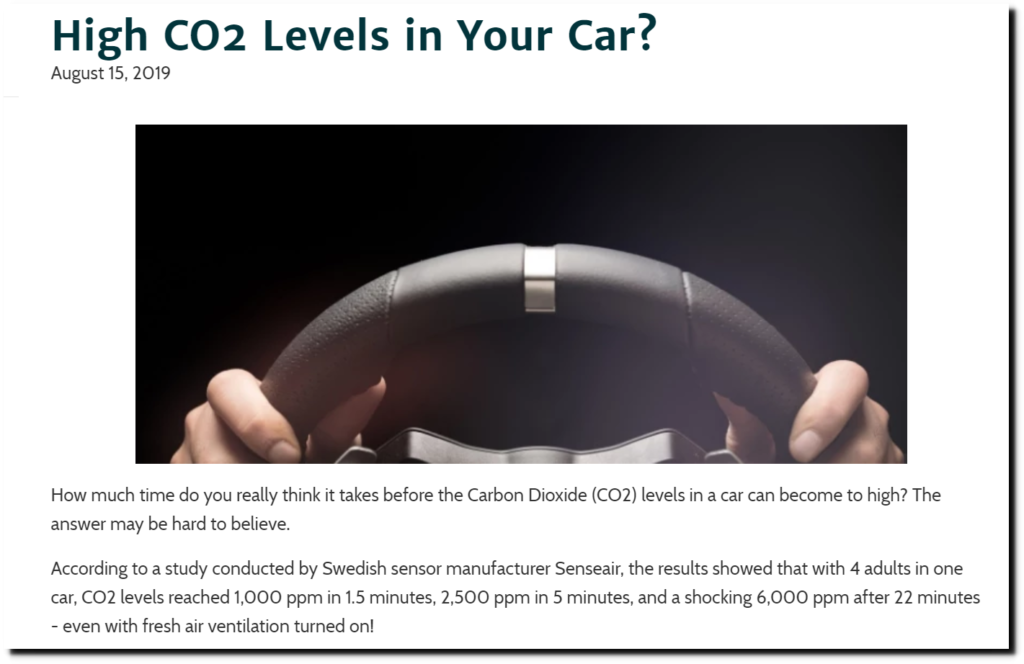 High CO2 Levels in Your Car? | CO2Meter.com
Your house gets up close to 2,500 PPM.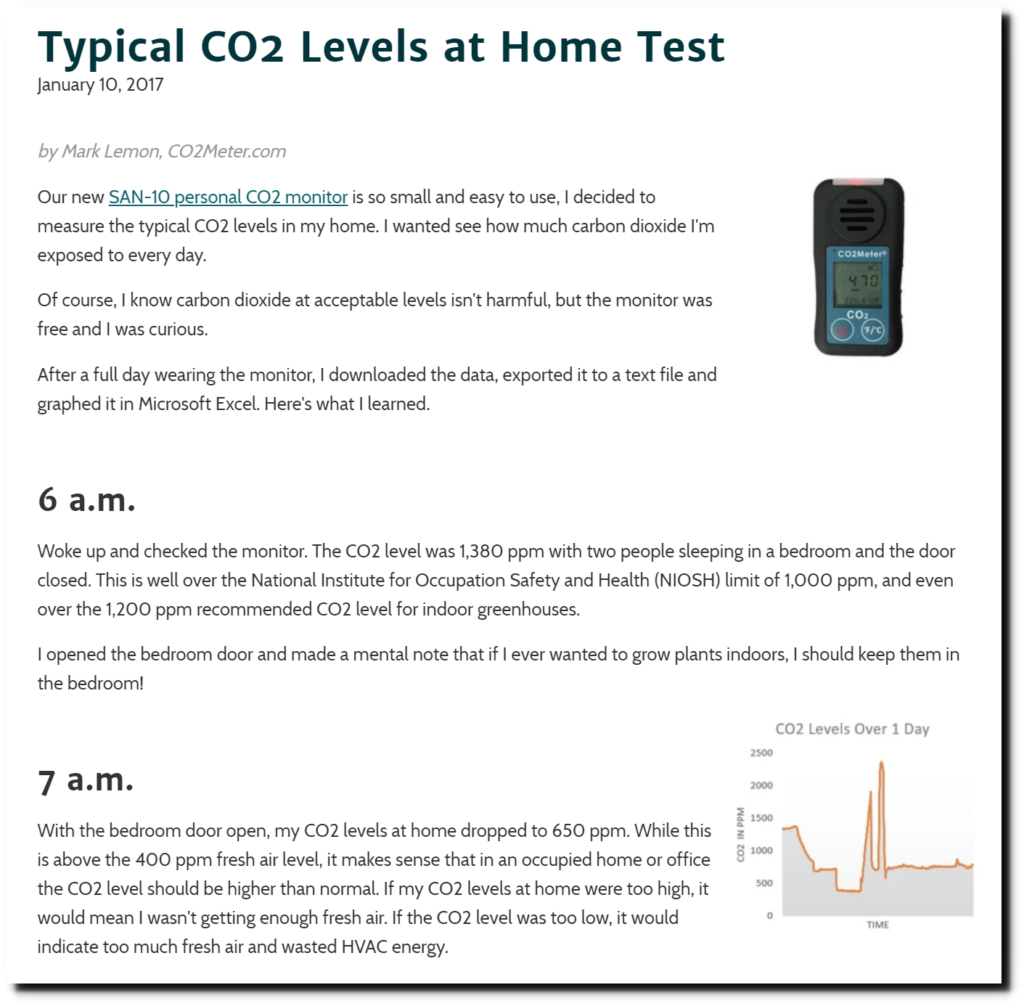 Typical CO2 Levels at Home Test | CO2Meter.com
People spend many hours or days at a time indoors at CO2 levels over 1,000 PPM – but if they go outside in 408 PPM apparently they need a gas mask. I'm spending Thanksgiving weekend in Estes Park, where all that excess CO2 is burning the place up.