On this date in 1938, Bourke, NSW began a 37 day heatwave over 100F, which included a week which averaged 116F. Peak temperature was 119F. The hottest temperature in Bourke's current forecast is 114F.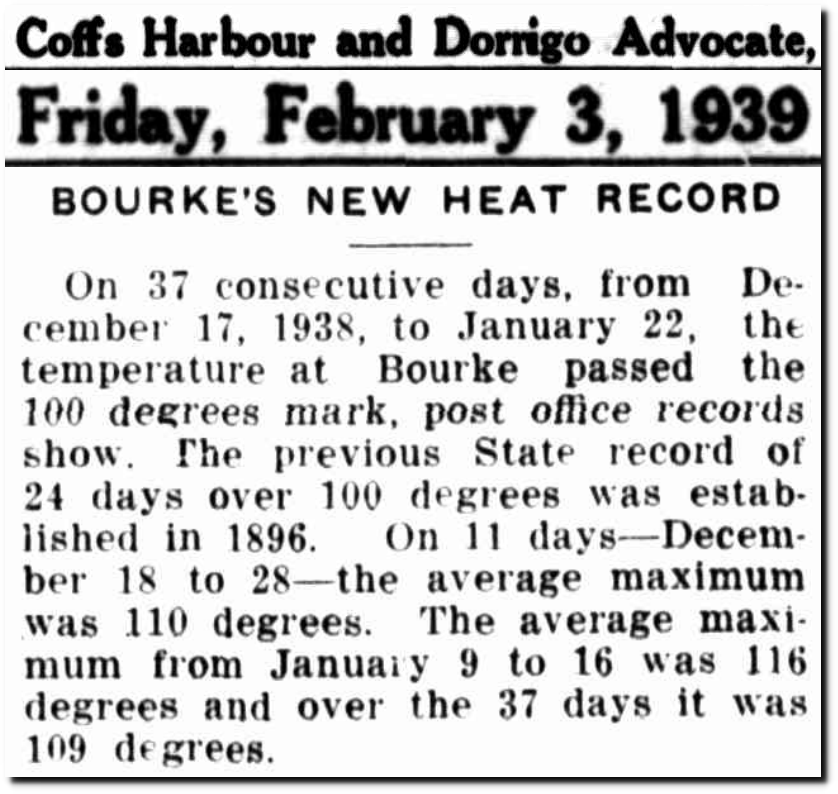 03 Feb 1939 – BOURKE'S NEW HEAT RECORD – Trove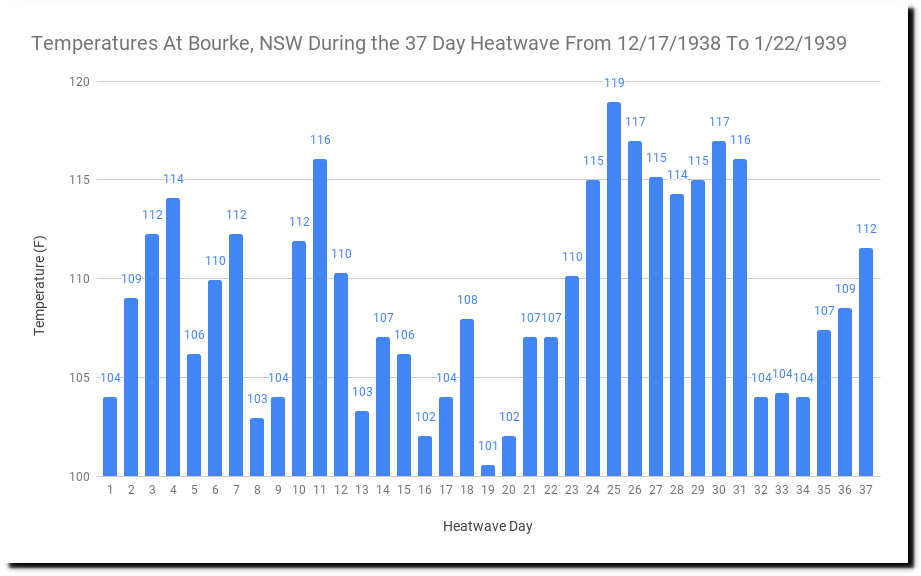 Bourke, Australia 10-Day Weather Forecast | Weather Underground
13 Jan 1939 – STATE'S BLANKET OF HEAT. – Trove
On this date in 1900, Sydney was 104 degrees (25 degrees warmer than today's forecast) and Trangie was 114 degrees (12 degrees warmer than today's forecast.) There were numerous bush fires and the heat and drought was having a  disastrous effect on crops.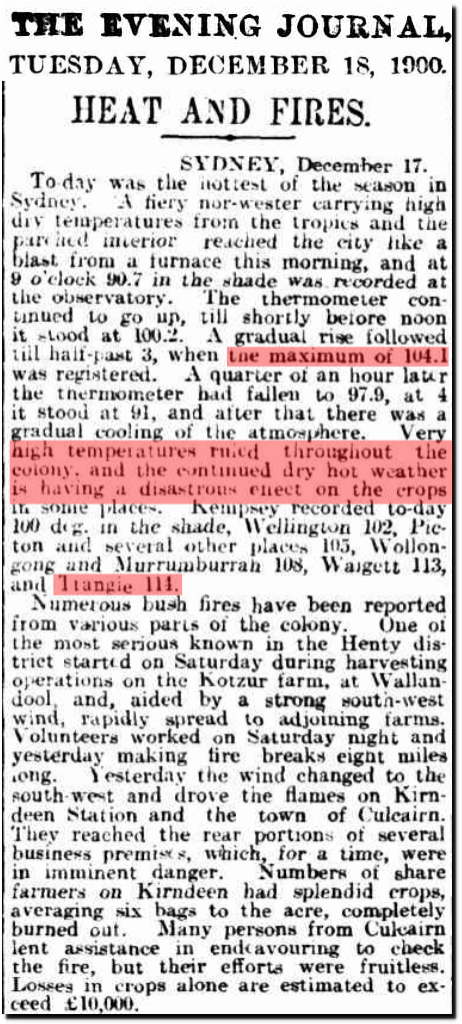 18 Dec 1900 – HEAT AND FIRES. – Trove
It seems unlikely that this year's heatwave will match the 1938-1939 heatwave.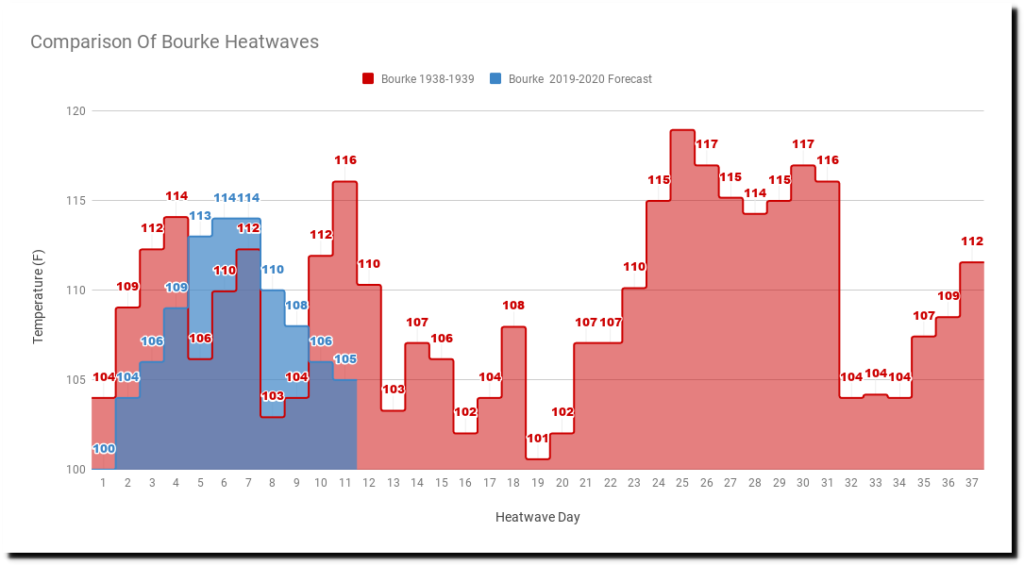 The press is, as always, engaged in their usual lies about the climate.