A few days ago, experts were predicting all-time record heat in Phoenix on Sunday. I pointed out what utter nonsense this forecast was.
Phoenix record hot day of 122F occurred in 1990. Yesterday only reached 117F.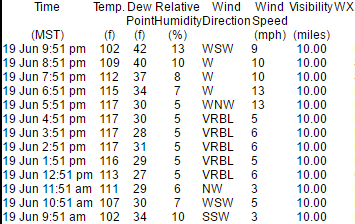 OBS:Phoenix, Phoenix Sky Harbor International Airport
June temperatures over 117F used to occur quite frequently in that area, but this was the first one in many years.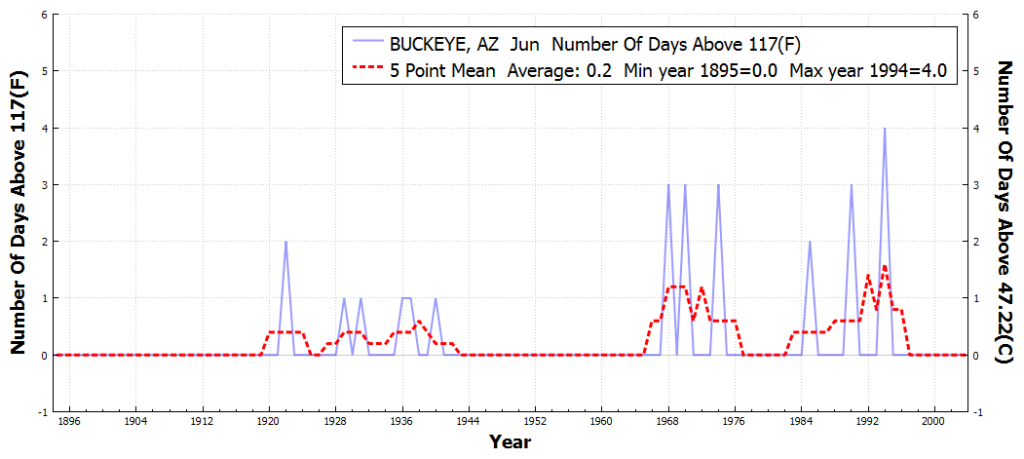 I played on the ASU soccer team in 1974, the year of their record heatwave of 18 consecutive days over 110F. We held practice at 4PM, and most days the temperature was around 107F.
As always, the climate information you see in the media is nothing but alarmist nonsense.