Gavin claims in the Canberra Times that he has not removed the 1940's warmth in the Arctic
"You appear to hold a number of misconceptions which I am happy to clarify at this time," Dr Schmidt told Senator Roberts in letters and emails obtained by Fairfax Media. "The claim that GISS has 'removed the 1940s warmth' in the Arctic is not correct."

NASA chief slaps down climate sceptic senator Malcolm Roberts: 'You hold a number of misconceptions'
Gavin told lots of lies in this article, but none bigger than this one. He has in fact removed the 1940's warmth at every single Iceland station active during the 1940's

The average for all stations is 0.65C cooling via Gavin's data tampering.

Climategate E-mails show that Gavin's friends in fact colluded to remove the 1940's warmth.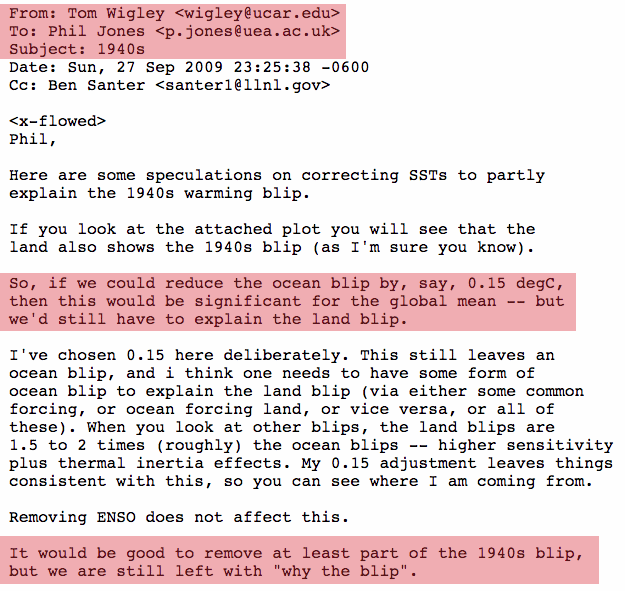 Archived version of  http://di2.nu/foia/1254108338.txt
Gavin and his friends had good reason to want to hide the 1940's Arctic warmth. Another NASA expert says the 1940's were warmer in Greenland than they are now.
The current Greenland warming, while not yet quite matching the temperatures of 70 years ago …..
The Arctic was very warm in the 1940's, and glaciers were completely disappearing.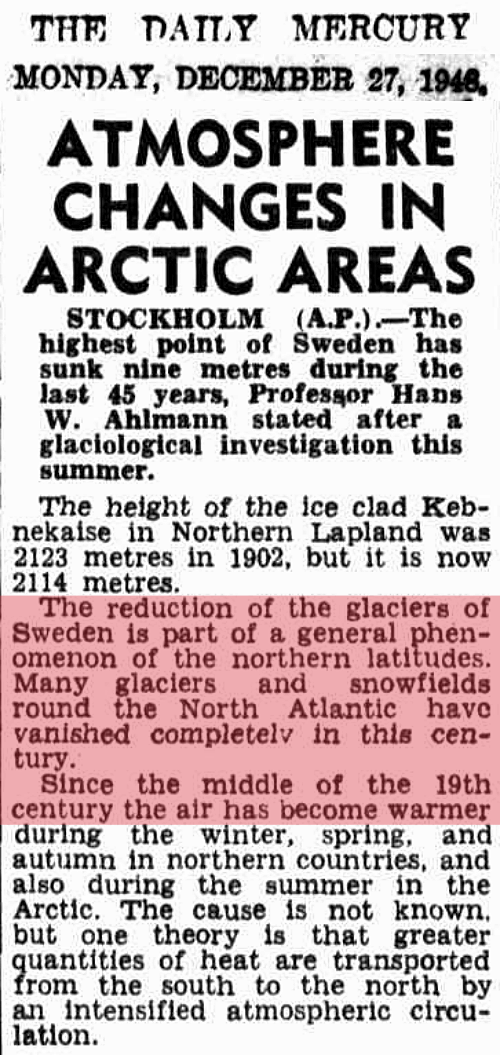 27 Dec 1948 – ATMOSPHERE CHANGES IN ARCTIC AREAS
Glaciers from Greenland to Norway were nearing catastrophic collapse.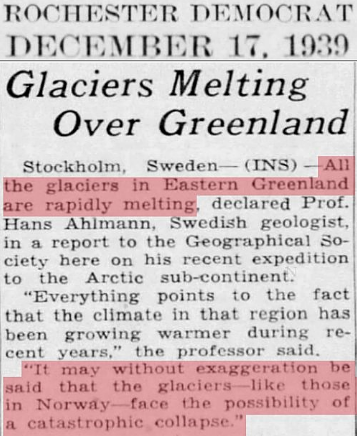 17 Dec 1939, Page 15 – Harrisburg Sunday Courier
Arctic temperatures increased by 10F (6C) from 1900 to 1947, and melting ice threatened drown the coasts.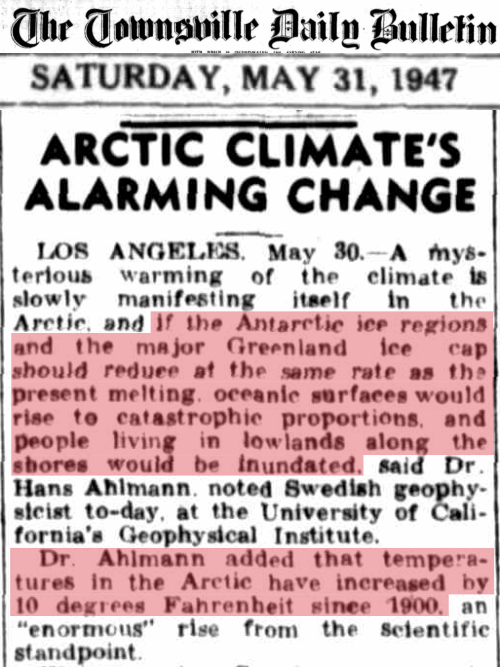 31 May 1947 – ARCTIC CLIMATE'S ALARMING CHANGE – Trove
Gavin's fraud gets even worse however. He has not only removed the 1940's warmth in the Arctic, but he has removed it from the entire planet.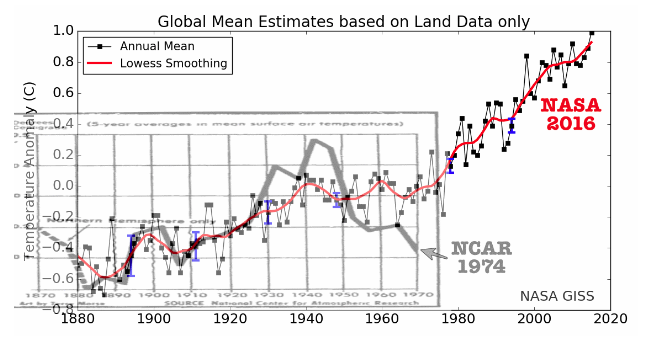 NASA graphs from 1981 showed the 1940's warmth, but Gavin has removed it.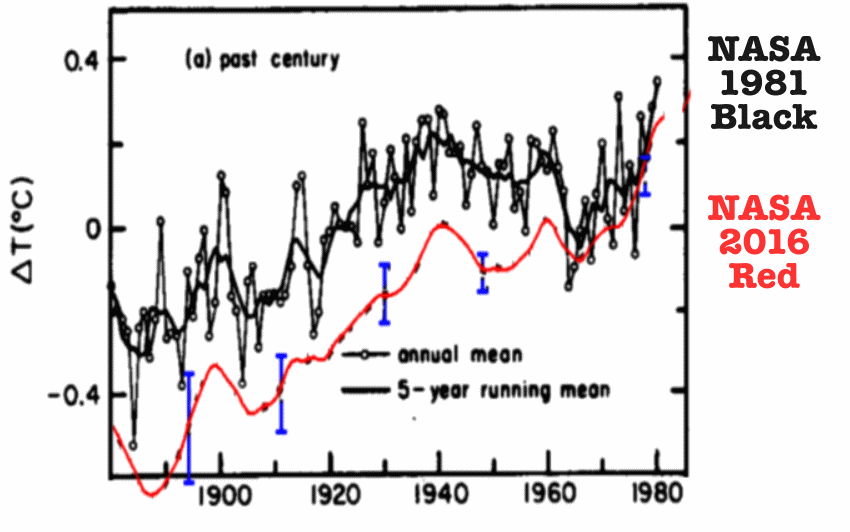 It is stunning that Gavin has been getting away with this fraud, but not surprising that the Canberra Times would write a wildly fraudulent hit piece on a senator without showing the courtesy to contact him in advance to get the facts.