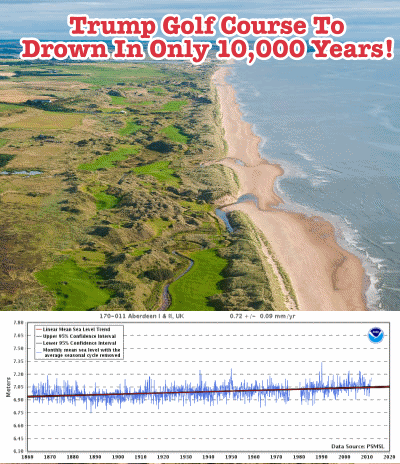 The New York Times has warned Trump his golf courses are threatened by sea level rise.

Here's What Trump Really Told NYT About Global Warming | The Daily Caller
I was at the beautiful Trump International Golf Club in Aberdeenshire this summer, and it is only 30 feet above sea level. According to NOAA, sea level is rising there at 0.72 mm/year, which means the course is doomed in only 10,000 years.