Yesterday I reported on the nonsensical claim in the Canberra Times that NASA/NCDC temperature data tampering at Vestmannaeyia, Iceland was due to a station shift in 1921. There is no evidence of any discontinuity at 1921 in the current version of NASA graphs, and no evidence that the massive pre-1970 adjustments can be accounted for by it.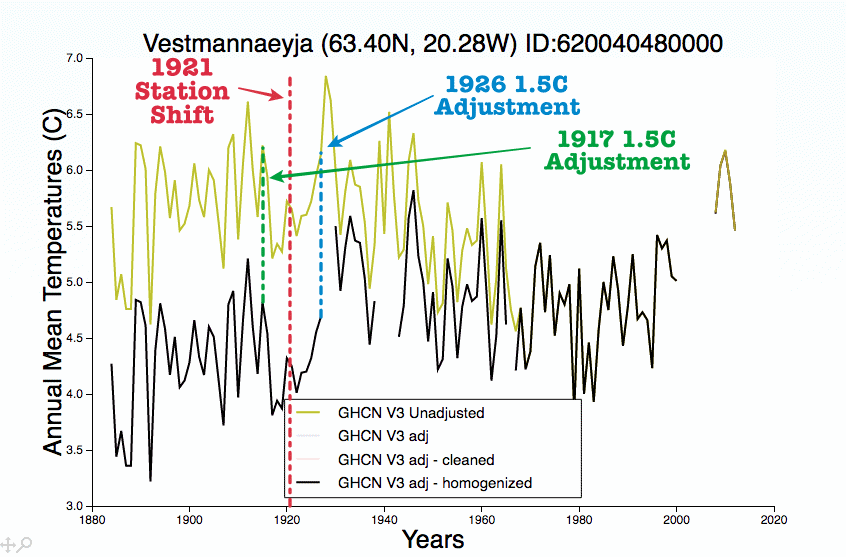 Data.GISS: GISS Surface Temperature Analysis
But this story is worse than it seems. Prior versions of Gavin's tampering looked completely different. Gavin erases older versions of his graphs and blocks archiving, but here is a version of the NASA graph I captured sometime around 2014. It showed that the NASA data tampering had nothing to do with 1921.
When confronted with his 1.5C data tampering, Gavin Schmidt (who reports global temperatures within 0.01C) simply says he doesn't know anything about the adjustments, and blames NOAA.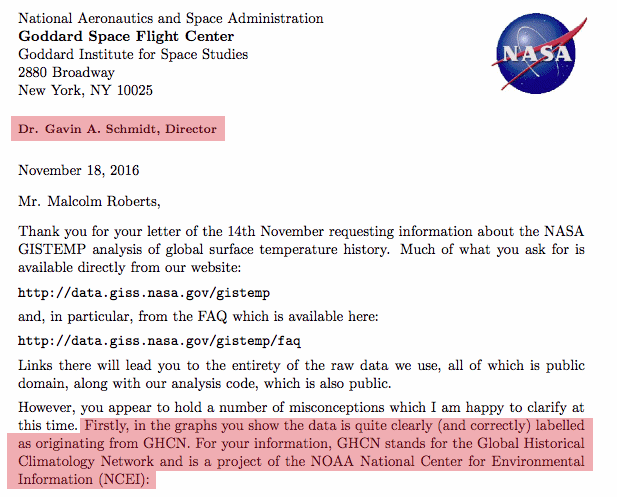 Note that Gavin adjustments are 150 times larger than his reported precision. No one would get away with this in any other field of "science." The 1940's warmth was removed simply because government climate scientists wanted it gone, as exposed in this Climategate E-mail.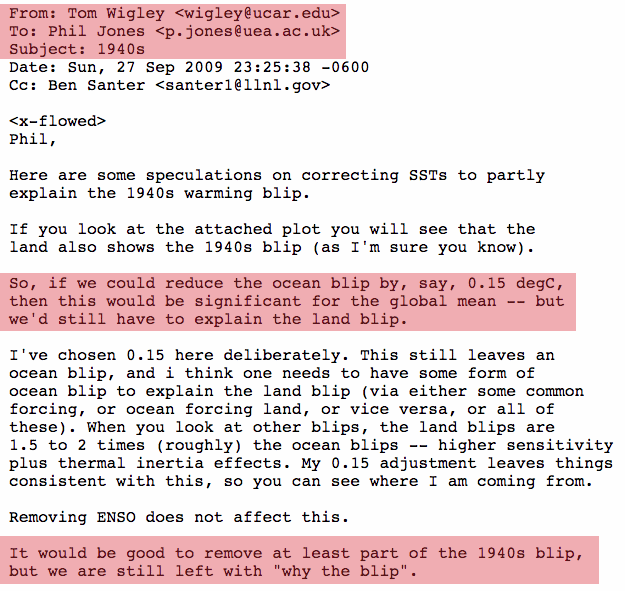 Archived version of  http://di2.nu/foia/1254108338.txt