"Nothing is so firmly believed as what we least know."
Stanford biologist Paul Ehrlich says that global warming and over population is going to kill us all, every soon.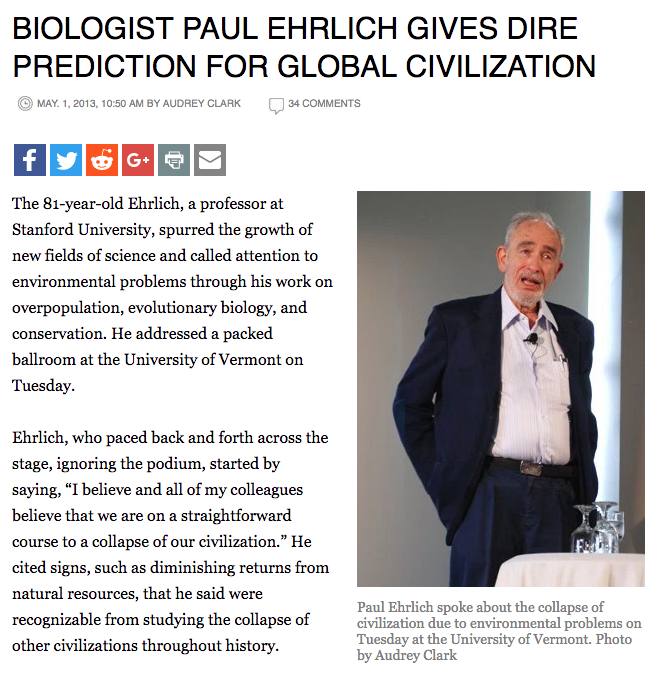 Biologist Paul Ehrlich gives dire prediction for global civilization
In 1997, he said that the Howard government was going to cause extreme weather disasters, and it was moronic to believe otherwise.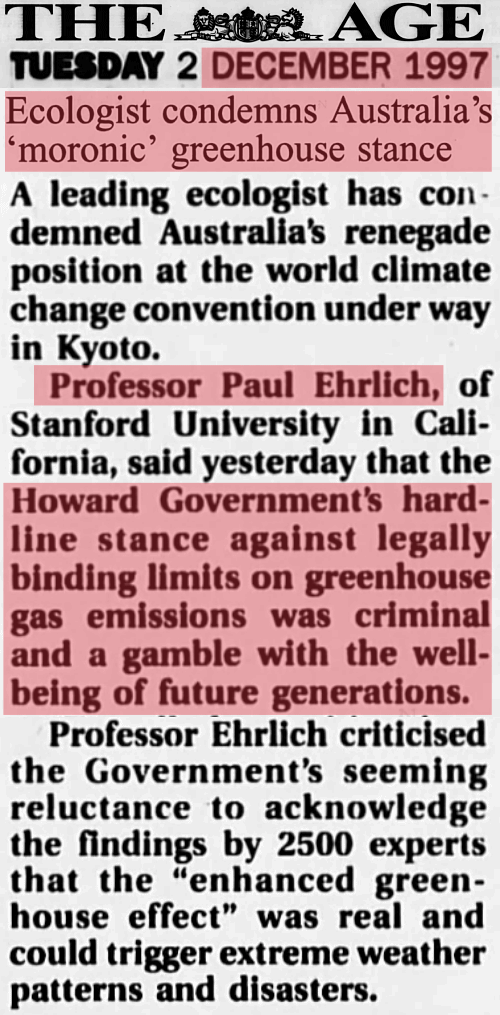 2 Dec 1997, Page 11 – The Age at Newspapers.com
In 1970, he said that the oceans would be dead and America would run out of food by 1980.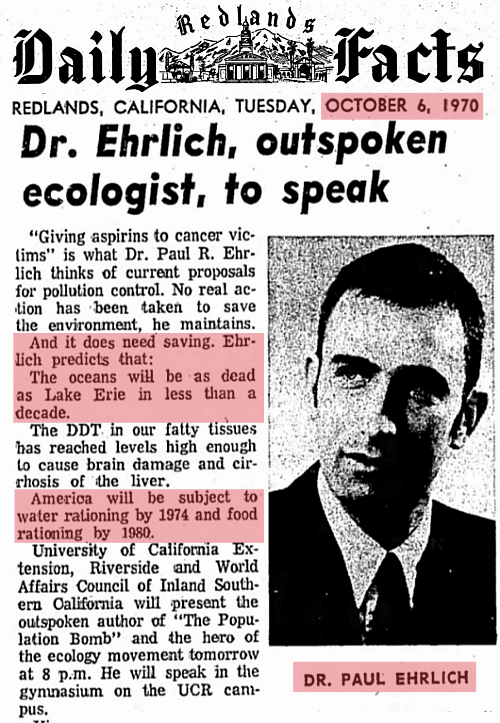 6 Oct 1970, Page 3 – Redlands Daily Facts at Newspapers.com
But there is hope.  He says that all we need to do is kill the rich people.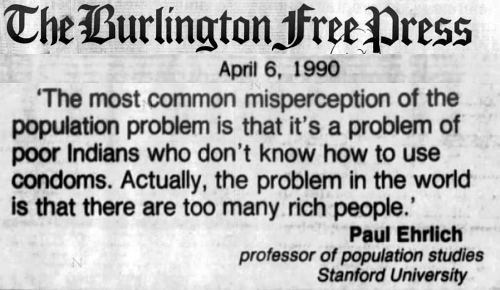 6 Apr 1990, Page 2 – The Burlington Free Press at Newspapers.com
And one more step is required. Professor Ehrlich says we also have to kill all the poor people.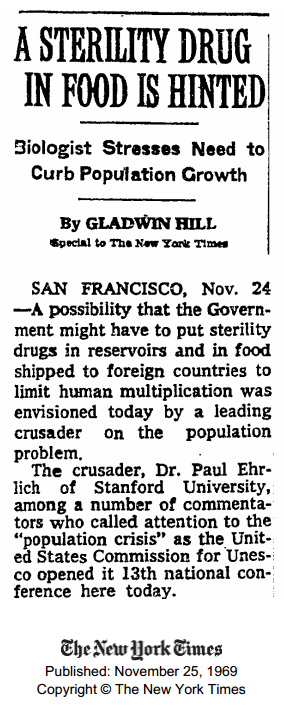 A STERILITY DRUG IN FOOD IS HINTED – Biologist Stresses Need to Curb Population Growth – View Article – NYTimes.com