Global temperatures have been plummeting this year at a record rate, and the US is facing record cold for Christmas.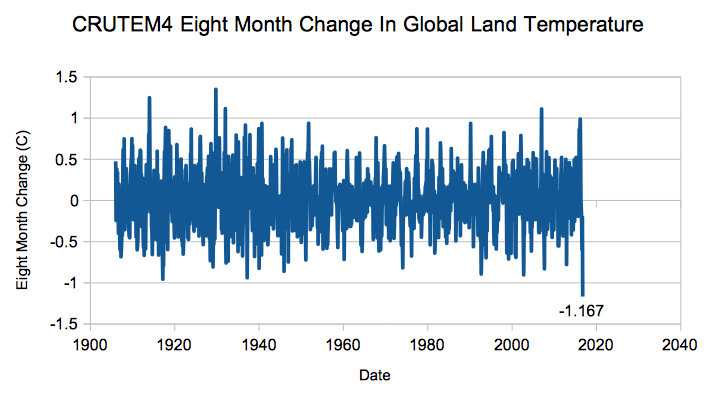 www.woodfortrees.org/data/crutem4vgl/from:1906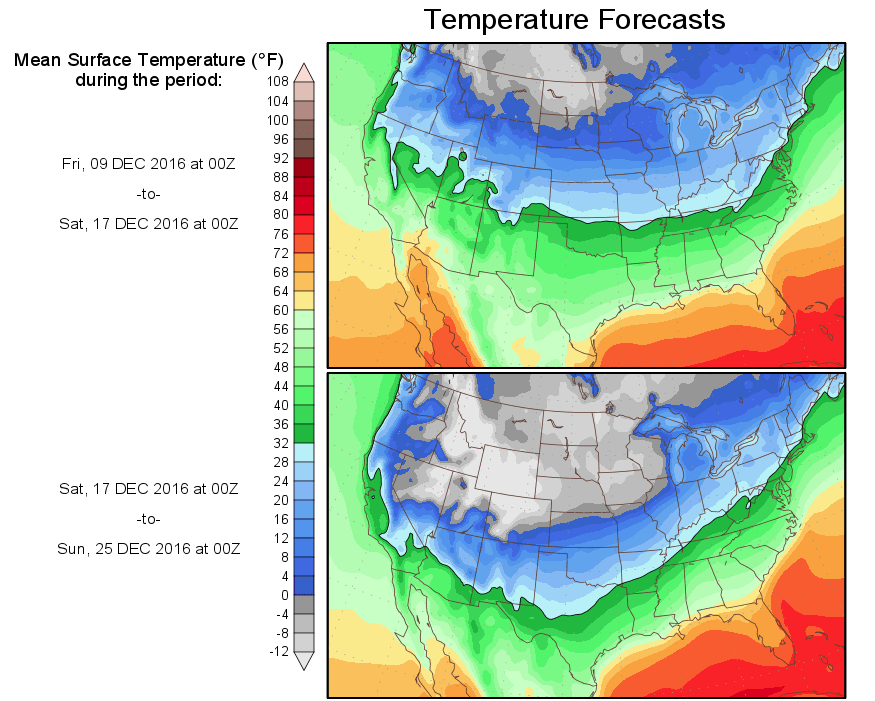 Experts who make their living lying about global warming are about to begin their next big scam, blaming the polar vortex on global warming and declining Arctic ice.
The polar vortex is a favorite target of climate scamsters, who 40 years ago blamed it on global cooling and expanding Arctic ice.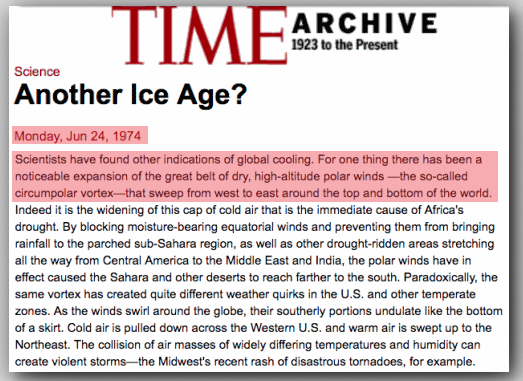 TIME Magazine Archive Article — Another Ice Age? — Jun. 24, 1974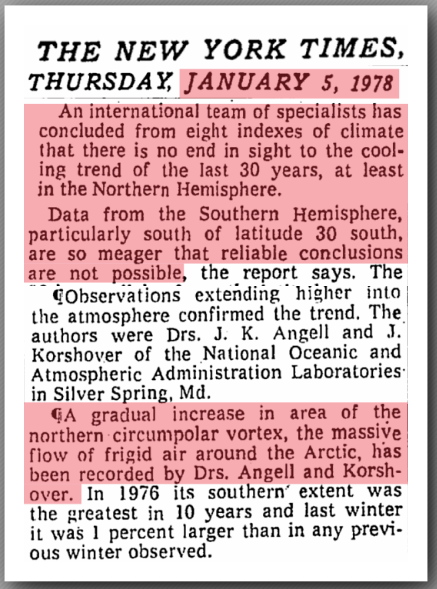 International Team of Specialists Finds No End in Sight to 30?Year Cooling Trend in Northern Hemisphere – The New York Times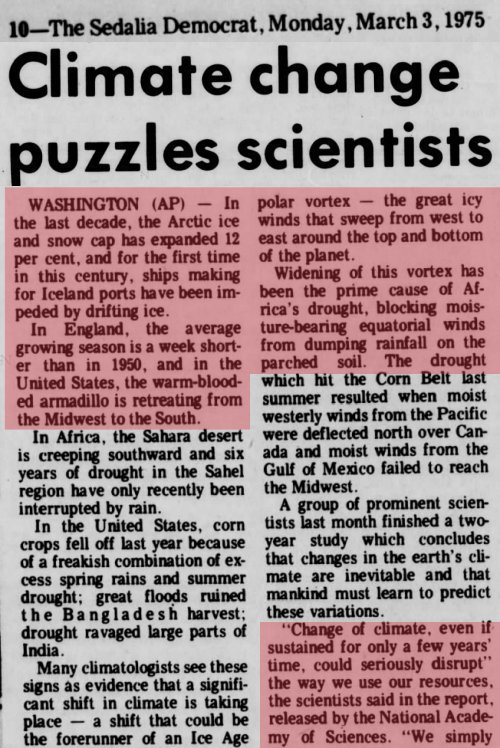 3 Mar 1975, Page 10 – The Sedalia Democrat
Bookmark this post, and we can all work to expose these criminals when they ramp up this scam over the next couple of weeks.