NASA currently shows 1.0C warming prior to 1996.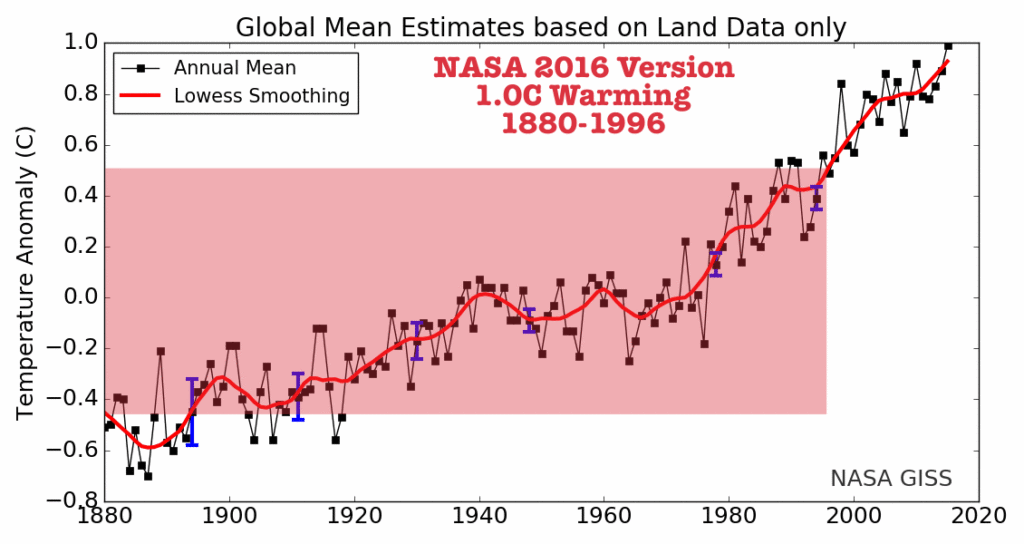 In their 1999 version of the same graph, they showed half that much warming prior to 1996. Note that Gavin has since dropped the inconvenient pre-1880 warm temperatures.
Besides dropping the warm pre-1880 temperatures, Gavin has massively altered the 1880 to 1996 temperatures.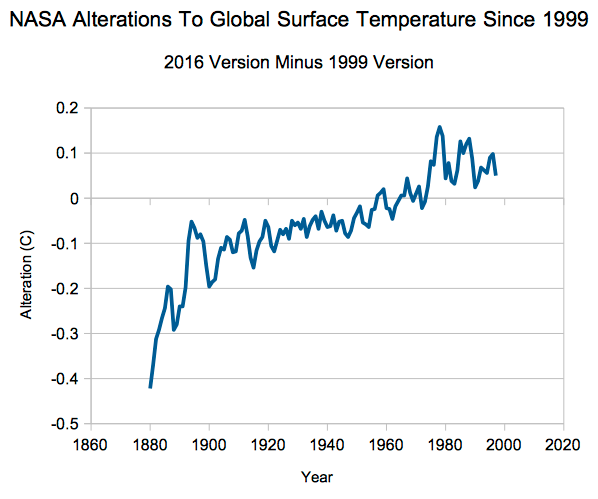 This is of course on top of all of Hansen's spectacular pre-1999 data tampering, which had already wiped out almost all of the 1940's warmth and 1940-1976 global cooling.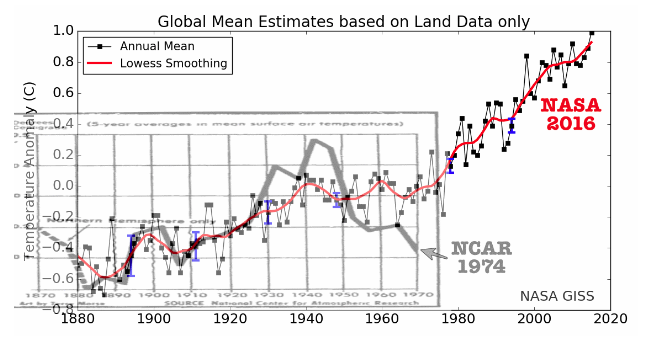 14 Jul 1974, Page 1 – Lincoln Evening Journal
Gavin's tampering increases month after month. Not only is his pre-1996 data fake, but his post-2000 data is also fake.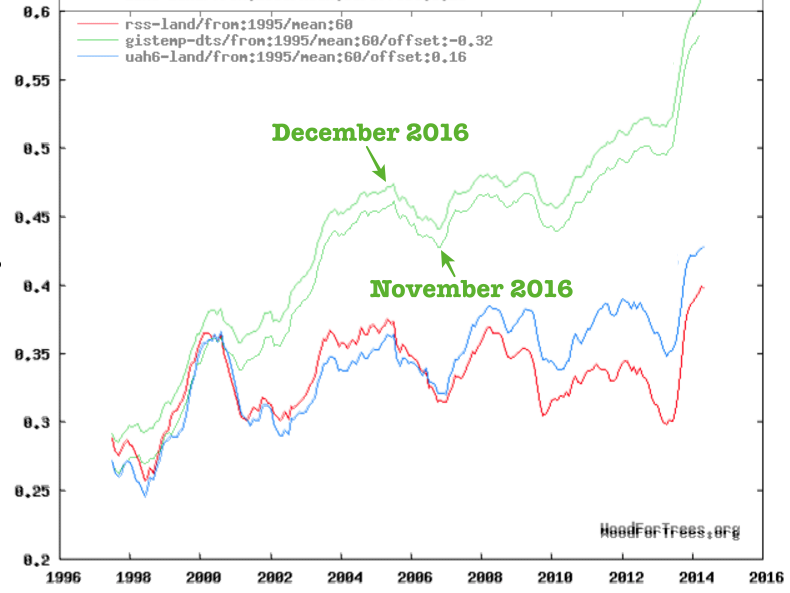 Wood for Trees: Interactive Graphs
Gavin Schmidt is the key player in the biggest scientific scam in history. Almost all climate superstition derives from his fake temperature graphs. Like this "climate change is real" tweet.