In 1973, glaciers were growing and animals were migrating south from the cold.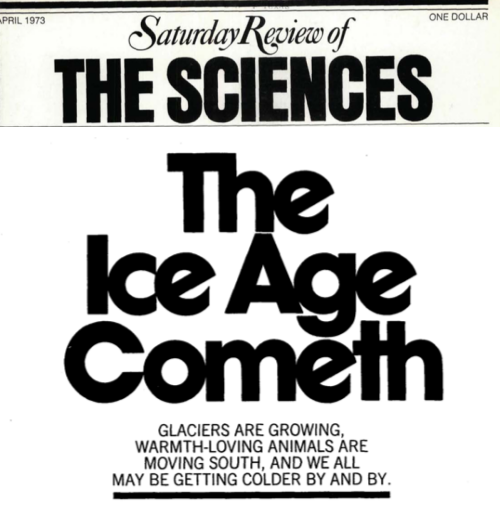 "The Ice Age Cometh" The Saturday Review, Saturday, March 24th, 1973
The National Center for Atmospheric Research and CRU both reported a very strong cooling trend since WWII.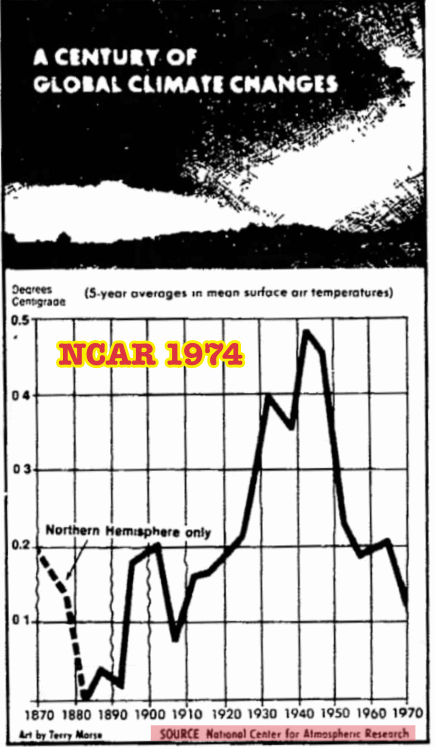 14 Jul 1974, Page 1 – Lincoln Evening Journal
In 1981, James Hansen at NASA still showed much of the post-WWII cooling trend, as well as a Medieval Warm Period, Little Ice Age and a 7,000 year long global cooling trend.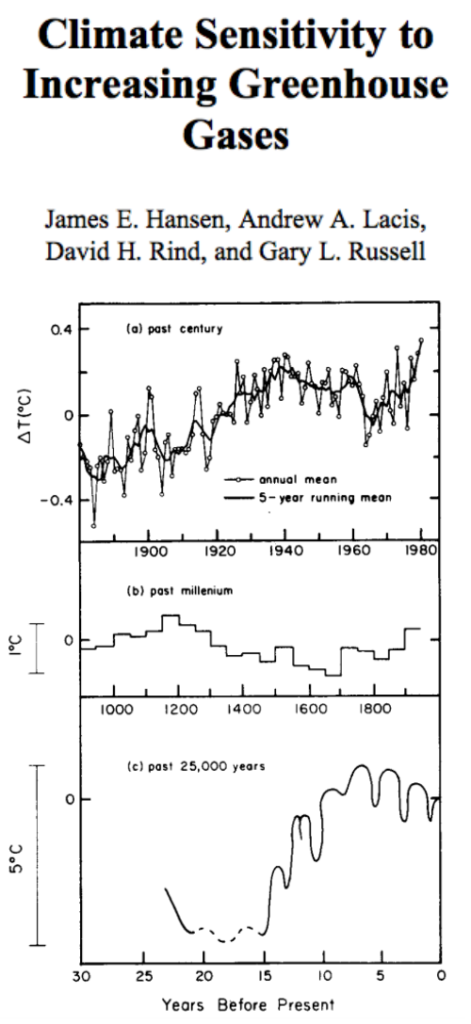 Gavin Schmidt at NASA has since completely removed this cooling trend, and now shows warming from 1945 to 1975.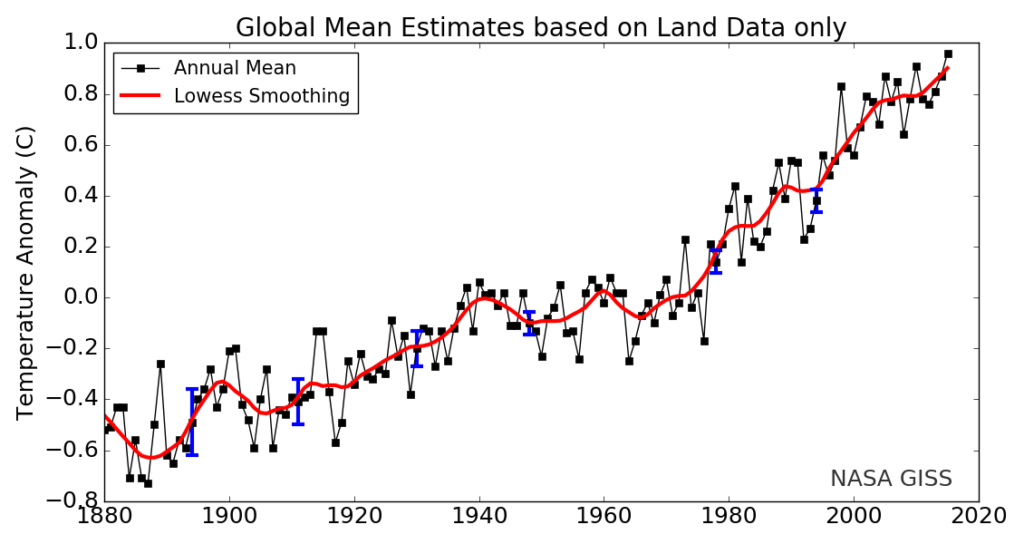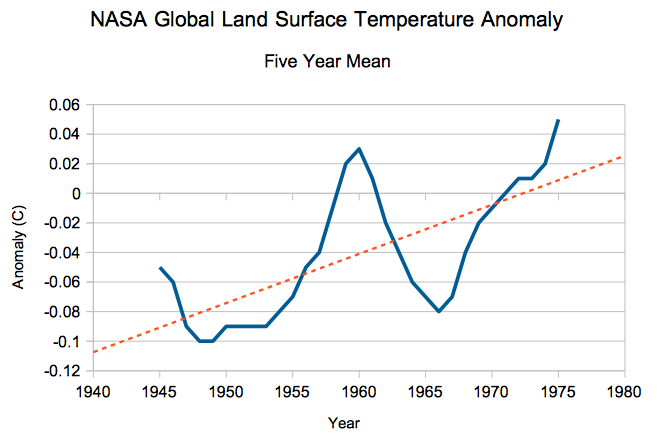 Gavin didn't do this tampering all at once. It has been a 16 year long project where he has tripled global warming by altering the data set.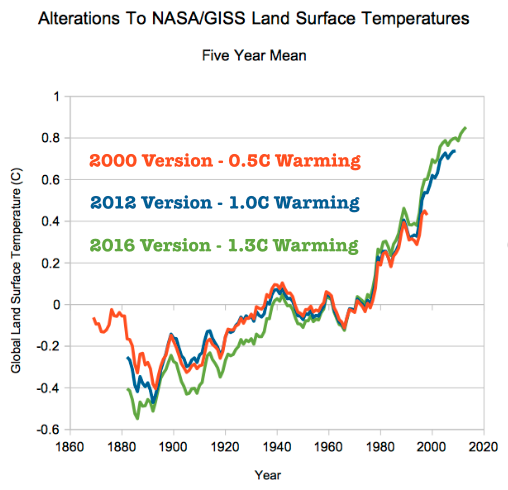 Link to NASA files  2016  2012  2000
What is truly stunning is that satellite measured temperatures of the troposphere show little or no warming during that 16 year period when Gavin tripled global warming.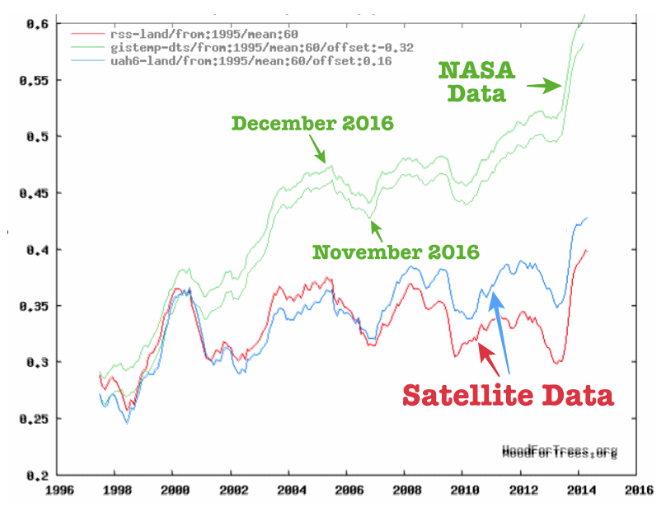 Wood for Trees: Interactive Graphs